Give your marketing team the gift of fresh, branded content that's designed to convert this festive season!
With millennial consumers set to spend $861 each over this Christmas, now is the time to be pushing your products to the forefront of their minds.
Influencer Marketing can help you achieve cut-through amongst the inundation of seasonal brand messaging consumers will be slammed with in the lead-up to the holidays. See our top tips for boosting sales authentically.
Activate your Influencers
While consumers may not be requesting Christmas gifts from atop Santa's lap anymore, they WILL be turning to social media to get inspiration and ideas for the festive season. Hubspot reports that 71% of consumers are more likely to make a purchase based on a social media reference than any other form of marketing.
It comes down to who people trust for recommendations. Research from Edelman shows that 63% of consumers trust influencer messages more than they trust brand messages. By having your customers post about your products to their highly engaged followers, you'll be spreading authentic word of mouth from people who genuinely know and love your products!
The key to effectively activating these influencers over Christmas is to get started early. Running an Influencer Marketing campaign in the months leading up to Christmas can help you bring your brand to the forefront of consumer's minds and get them excited.
DECK YOUR FEEDS WITH PRETTY CONTENT
According to Facebook, user-generated content (UGC) is 6.9X more likely to convert than brand-generated content. That makes influencer posts a huge asset to your brand, as they're much more likely to turn audiences into buyers. And not only is Influencer Marketing highly effective at converting customers, it's a great strategy for generating fresh new holiday content without having to hire extra hands for your creative team.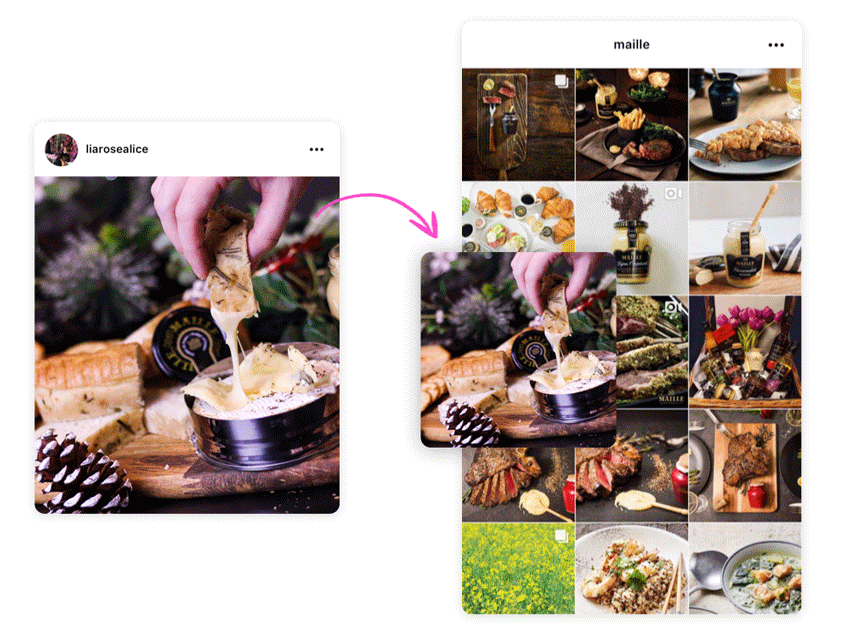 When you run an Influencer Marketing campaign, you can repurpose the content your talented creators post to their feeds by sharing it to your own brand accounts. It's a super quick and easy way to decorate your own feed with Christmas content!
UNWRAP YOUR BEST PERFORMING CONTENT
Brands often struggle to keep up with the sheer volume of content needed to keep audiences engaged over the festive period. But Influencer Marketing allows you to create your very own branded content library, so you've got stunning imagery on tap.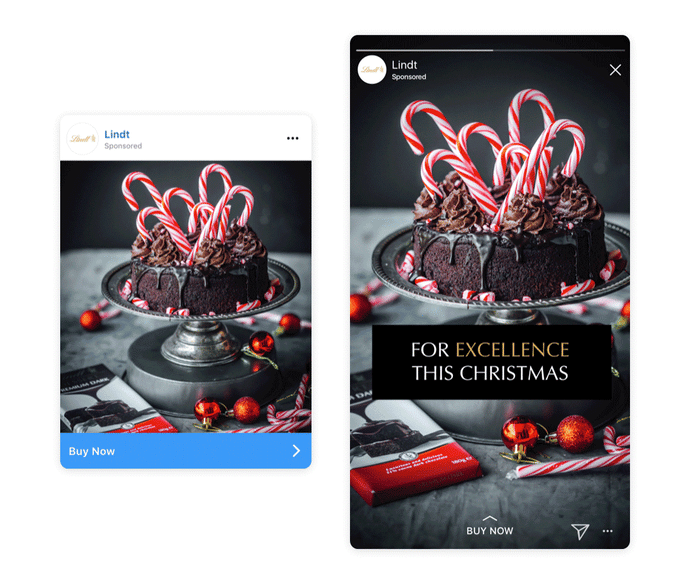 By running an early Christmas-themed campaign, you can have creative content ready to license for use in print, social ads and more by the time your Christmas promotions roll around. With TRIBE, you can also run a Content Campaign with the specific aim of generating high quality branded content, so your creative team doesn't have to pedal too hard to develop all the fresh content needed for your Christmas advertising!
Ho-Ho-HOT Christmas campaign inspo
These creative brands used Influencer Marketing to boost customer engagement and sales over the Christmas period. Check out how they did it.