While the Black Friday splurge is still alive and well, many customers are turning to mobile shopping to bag their bargains.
Today, 42% of global internet users predominantly conduct research about brands, products, and services through social networks, and these platforms are making it easier to convert impressions into sales through Influencer Marketing. It's one of the most sure-fire ways to boost brand sentiment and elevate sales this Black Friday.
Influencers and Black Friday: a match made in heaven
According to Hubspot, 71 percent of consumers said they were more likely to make a purchase based on a social media reference than any other form of marketing. Influencer Marketing is fast becoming a go-to technique to help retail brands spread positive word of mouth.
So why not turn to your very own customers to drive your Black Friday campaign this year? There are a few reasons that influencers are a great fit for this season.
INFLUENCERS CREATE BUZZ FOR YOUR BRAND
Running an Influencer Marketing campaign in the lead-up to Black Friday can help you reach a wider audience with a lower budget. Micro-influencers (creators with 3K-100K followers) often generate greater engagement than celebrity ambassadors – and for the cost of partnering with one celebrity, you can have dozens of micro-influencers generating content for your brand!
When you launch an Influencer Marketing campaign on TRIBE, you receive stunning branded content upfront.
You can then approve the posts you love and have your influencers spread awareness and generate positive buzz about your brand by posting to their own highly engaged audiences. In the lead-up to sales and seasonal events, this buzz is what you need to put your brand front-of-mind for consumers.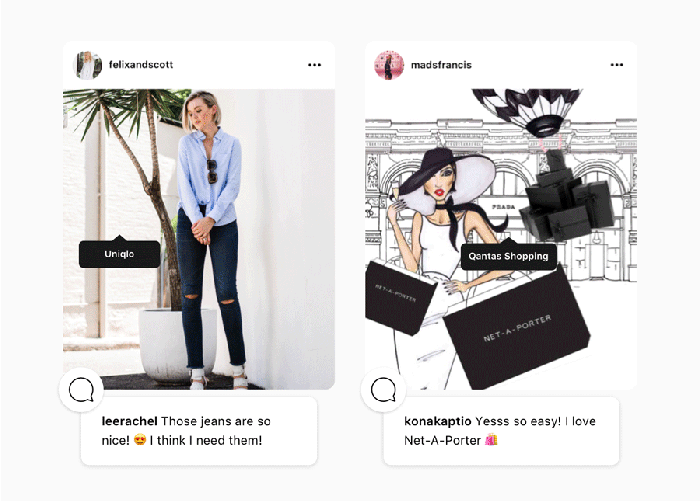 INFLUENCERS PROVIDE STUNNING VISUALS FOR YOUR OWN SOCIAL FEED
User-generated content (UGC) is proven to drive 6.9x higher engagement than brand-generated content. It makes sense! It's much more effective for genuine customers and advocates to be saying, 'how great is this brand?', than for a brand to be saying, 'how great are we?'.
Your customers are seriously impressive creators, and Influencer Marketing presents an awesome opportunity to jazz up your own social media feed by sharing their content.
INFLUENCERS DO THE CREATIVE TESTING FOR YOU
A study conducted by GlobalWebIndex found that 49% of UK and 53% of US consumers are now converting through social platforms. Given that UGC is so effective, you can use your best-performing influencer creative to drive your paid social ads for maximum impact this Black Friday.
Run a traditional Influencer Marketing campaign and licence only the best performing content to use in your own social ads and more.
Colourful inspo for Black Friday campaigns
Check out how these retail brands have used TRIBE to create clever campaigns to drive brand awareness and increase conversions. You could take a similar route for your Black Friday campaign this year.
Transform your company's bottom-line by launching a winning Black Friday influencer campaign now!