It's crucial for brands to connect with their customers authentically.
Authenticity isn't a buzzword or a trend. It's an essential ingredient modern marketers need to build trust and increase performance and sales.
We know Creator Marketing is powerful.
61% of consumers trust recommendations from influencers, which explains why, on average, brands see a 5x ROI on their Creator Marketing strategies while the top 13% achieve 20x.

The difference? Amplification.

The most innovative marketers on TRIBE don't stop at running organic Influencer Campaigns (where they collaborate with creators to publish content to their socials).
They strategically partner with us, and our creator community, to:
• Generate the volume of content they need with diverse and talented everyday people
• License or boost high-performance Premium UGC to fuel their own marketing channels.
TRIBE content boosting and licensing rights... in a nutshell
Whether you're running TRIBE Influencer or Content Campaigns, there are 4 ways to amplify top-performing content.

But first, let's take a look at your content licensing or ad rights options.
Content Licensing: Need pics & clips for your website, social or print advertising? Gain exclusive rights for 12 months or perpetuity.
Creator Ad Boosting Rights: If you're looking to extend the reach and performance of your creator collaborations you can gain ad rights for as little as 7 days to a full year.
4 ways to amplify Premium UGC on TRIBE
1. CONTENT CAMPAIGNS
Don't need creators to publish content to their socials, and just need content?
Content Campaigns allow brands to license Premium UGC to fuel their own marketing and advertising channels.
When you run a Content Campaign you'll receive creative pitches, aligned to your brief, from our diverse, opt-in creator community.
By Pre-Approving your favourite pitches, you're not only in control of the content you'll receive you're also avoiding:
❌ Expensive photo shoots and generic stock image libraries
❌ Manual processes for briefing multiple creators and content delivery
❌ Manually managing different contracts and payment terms for multiple creators
❌ Negotiating with individual creators who all have different terms and rates
❌ Added agency or talent management costs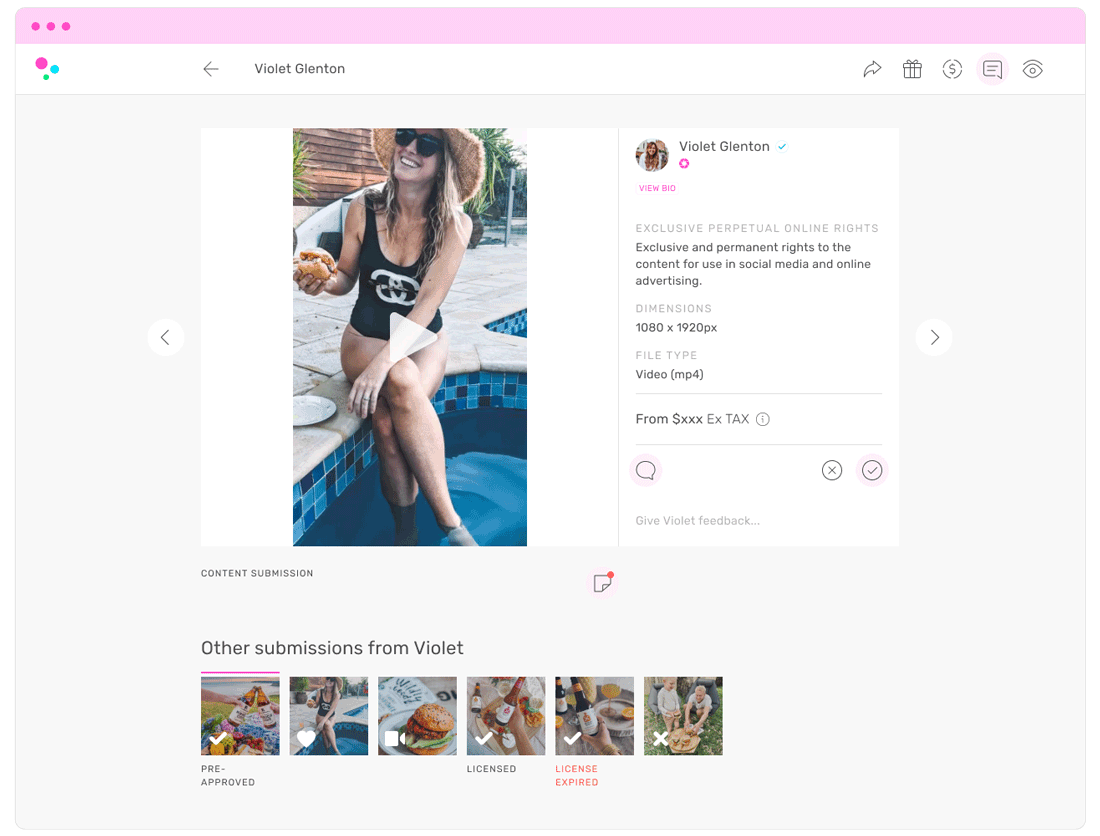 You can license content rights for 12 months or perpetuity for use across your online or offline channels.
2. CREATOR AD BOOSTING
What are Creator Ads? They're pics or clips posted by creators, in partnership with your brand, that you then boost as a paid ad.
Instead of appearing under your brand's account, they appear under the creator's - combining the authenticity of UGC with the sophisticated ad-targeting technology of Meta and TikTok.
The brands seeing the most success are those who run a TRIBE Influencer Campaign intending to run Creator Ads.
It's simple.
Once a creator publishes their post, you'll access first-party performance data - making it blindingly easy to identify the best performers.
Click 'Boost', select your duration and request the rights from the creator.
Once approved, and thanks to our Meta and TikTok API integrations, your content will be deployed into your Ads Manager.
3. LICENSING FROM INFLUENCER CAMPAIGNS
While Creator Ads appear under the creator's account, you can also license your top-performing content for your brand ads - or any of your channels. It's the perfect way to increase the ROI on content you already know performs without running a separate campaign.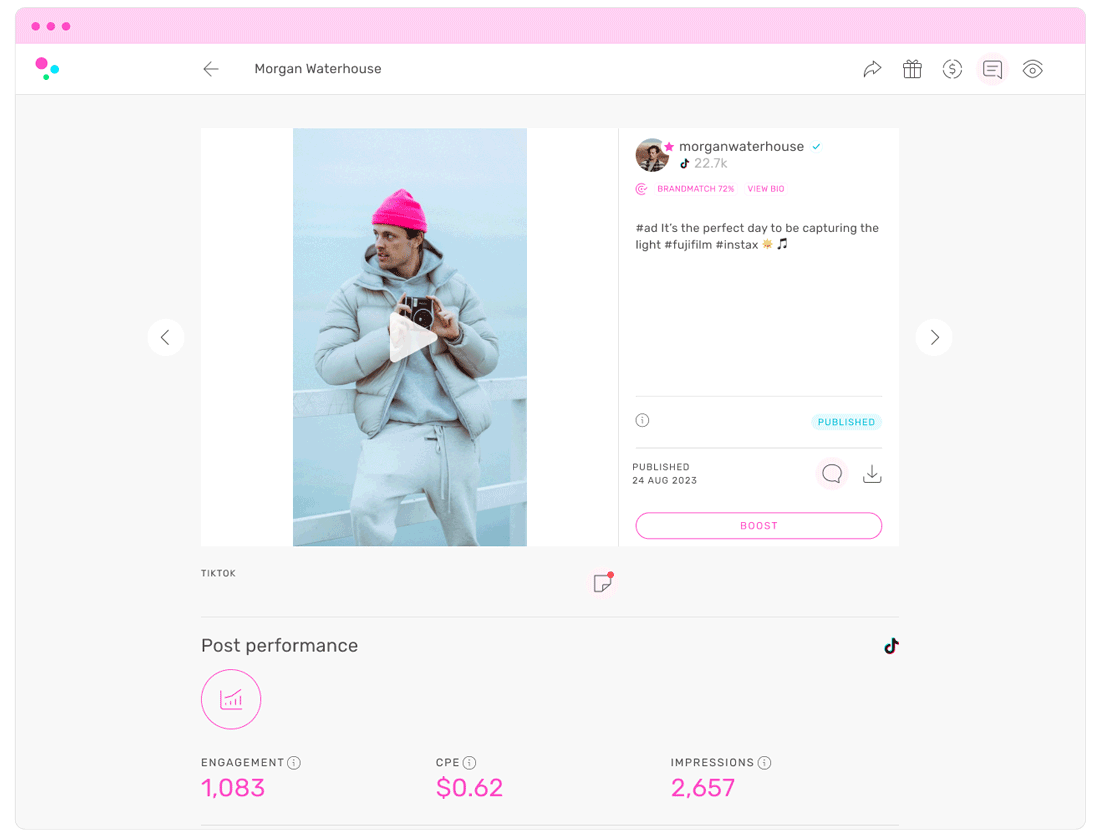 Like Content Campaigns, you can license content rights for 12 months or perpetuity for either online or offline use.
You will however need to request the rights from the creator, once approved you'll be able to download the content and deploy it on your channels.
4. LICENSING FROM YOUR CONTENT LIBRARY
With every TRIBE campaign you run, you're building a stock library full of content, shot to your past briefs and featuring YOUR products.
It's called your TRIBE Content Library. A collection of every piece of content submitted to your campaigns that you can license - whenever you need it.
It's really handy when you need to quickly source a pic or clip for your website, paid ads or billboard. Plus, it holds every piece of content you've already licensed, creating an always-on library your team can access and download content from.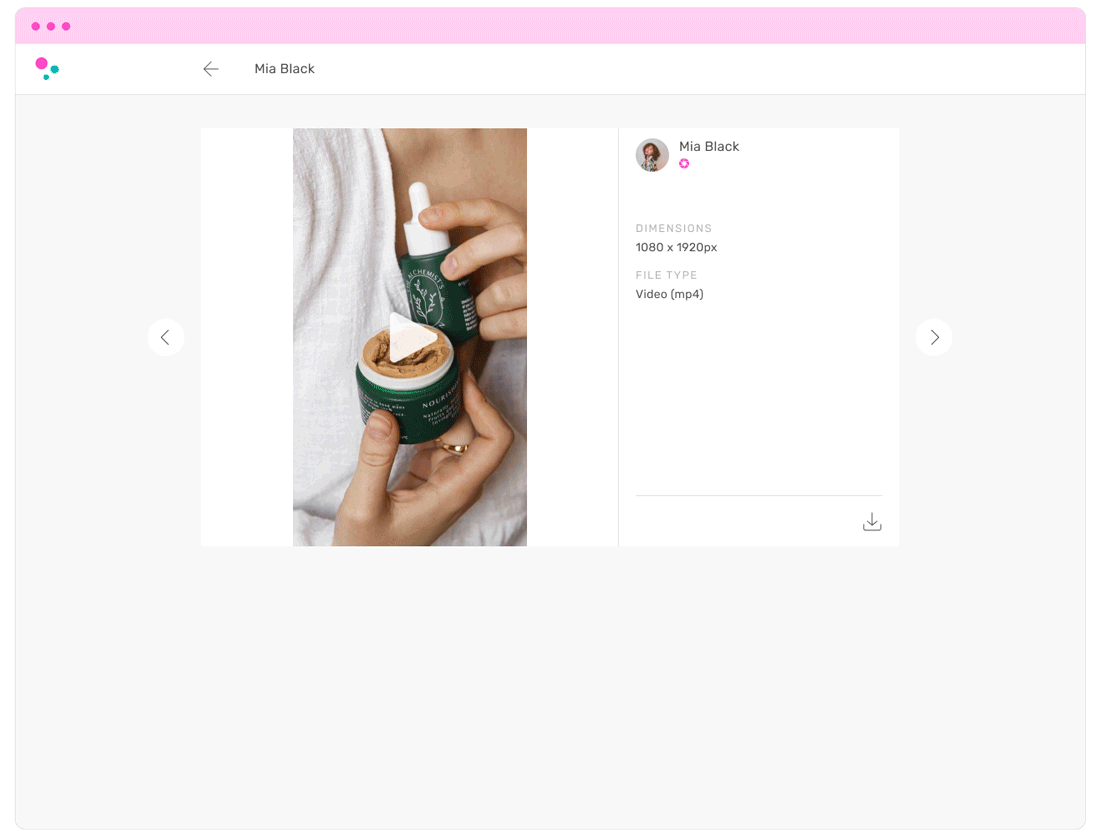 You'll find it in your TRIBE dashboard, where you can request content rights for 12 months or perpetuity for use across your online or offline channels.
UGC doesn't belong solely on the social media feeds of creators! In fact, 62% of consumers are more likely to click on ads, emails & websites featuring UGC than brand-created images. In short, it's never been more important to simplify how you generate, license and amplify the content your customers crave.
If you have any questions about the best TRIBE content rights solution for you or details on pricing, reach out to your Customer Success or Campaign Manager.
Looking for a Creator Marketing solution? Get in touch to discover how our tech and team can help you reach your goals.