As businesses long to return to BAU and consumers crave consumption, marketers are needing eye-catching digital content that not only achieves more with less but breaks through the clutter of slingshot messaging in order to reach their customers.

TRIBE CEO, Anthony Svirskis, recently explained to Forbes:


"Brands will need to spend to get customers back and differentiate themselves from every other business trying to do the exact same thing."
How do you differentiate yourself? By producing fast, relevant and agile content now that has you prepared for when restrictions are lifted. Nailing your digital strategy and sourcing your content assets today means maximising the slingshot effect post-lockdown.
Here, we break down major pieces of advice from leading marketers and our own Customer Success Managers, who help set brands up for success on the platform and have deployed hundreds of campaigns in the past few months.

1. Lock in your digital strategy NOW
In one of the most recent episodes of Marketers in Pyjamas, The Warehouse Group's Chief Customer Officer, Jonathan Waecker puts it simply:


"Production companies are figuring out what the rest of us have always known. Content created on an iPhone is good enough for the right audience at the right time."
And now is the right time. In the past couple of months, we've observed big brands leaning into raw content with low production costs—just like Eva Longoria's iPhone ad for L'Oreal.



Furthermore, it's cost-effective and it's fast. Most TRIBE campaigns receive content within 48 hours of submitting a brief with some campaigns wrapping up in just days.
And you shouldn't wait; Leo van Eimern Larsson, one of our Sydney-based Customer Success Managers, always recommends running campaigns ASAP.
"The most savvy Brand Managers run campaigns as soon as they can, building a stunning Content Library to ensure they always have branded content when they need it," he explains. "It's TRIBE's secret weapon that keeps on giving."


Don't wait until restrictions are lifted to cut through and connect with your customers, be strategic and be prepared by producing ads now.
2. Set your campaign up for success
To get the most out of your campaign, you've got to ask yourself what you want Creators to convey? By clarifying your creative direction, Creators will be able to better visualise a concept and produce stunning, on-brand content!
Leo sees a lot of campaign descriptions that work… and lots that don't.
"It's crucial," he explains, "this is where you can shape the type of submissions you'll see come through so it's important to talk to the creative execution of the content and even the caption here."

Here's the content you might see come back when you create a kick-ass brief: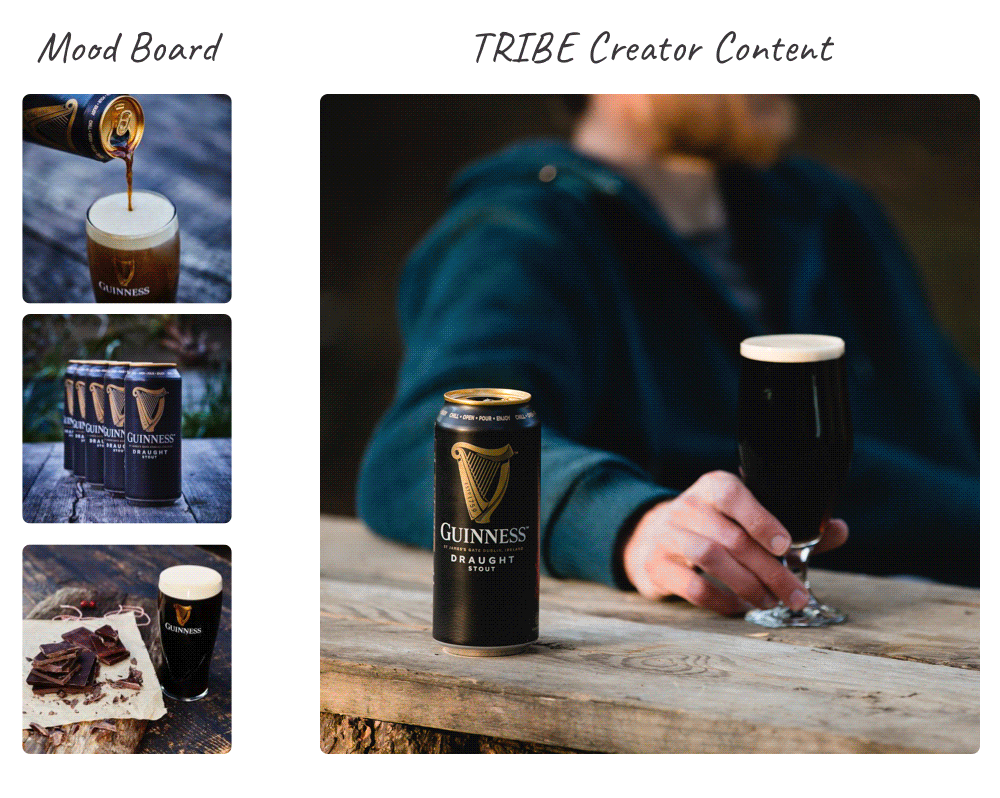 Time and time again, our Customer Success Managers notice that the content that brands add to their mood board is the exact type of content they receive; so only feature images that you'd approve if submitted.
3. These are the formats that are working right now
Our Customer Success Managers are on the journey with our brands from sign up to show time and are privy to the kind of content that works.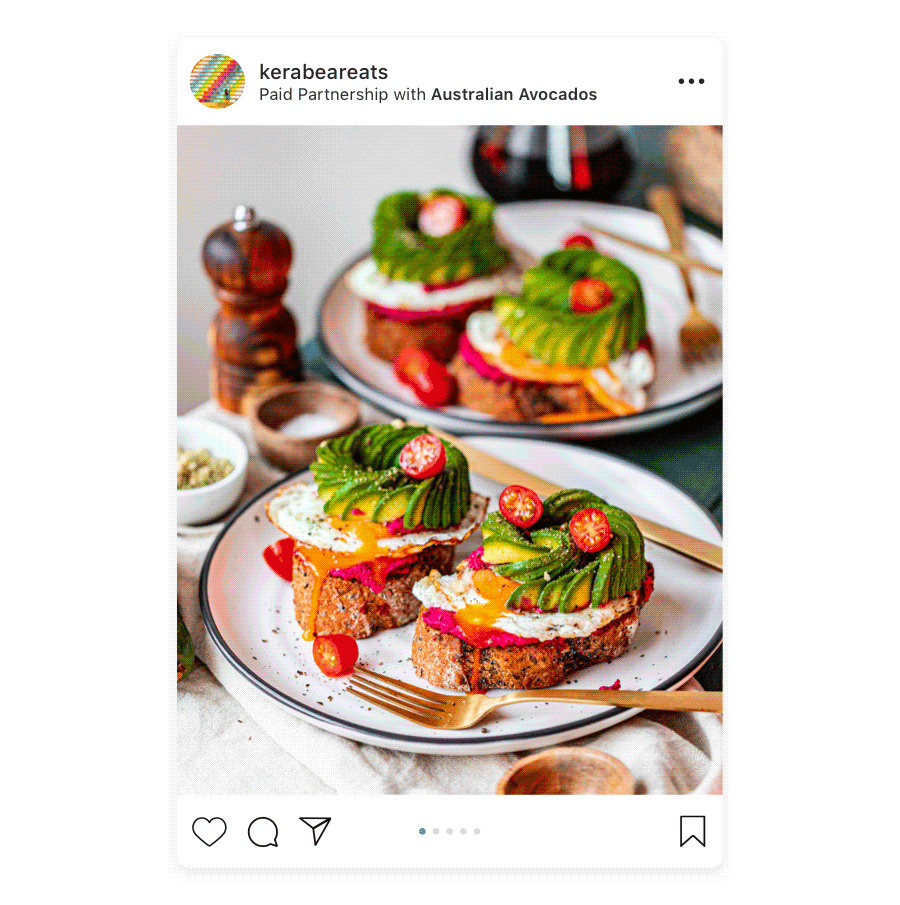 "Carousels are a bit of a no brainer. In the same amount of space as a single image, you can show your consumers much more. If it's done right, it's far more engaging than posting a single image or video. I'd recommend a stunning image followed by a video and then some behind the scenes photos," explains Leo.
Founder and CEO of Shuttlerock, Jonny Hendriksen agreed with Leo's suggestion of using video:


"Adding motion to ads in an e-commerce environment enhances performance."
Another tip Leo has is to combine stories and posts. "It's more common now to ask Influencers to post a story and an in-feed post. It's effective, plus when you purchase both from one Influencer, you're improving your reach and building a stronger partnership." Check out this post from one of our Client Partners on using Stories in your Influencer Marketing.
… and if you haven't dabbled in Branded Content Ads yet, well that's an exciting can of worms you've yet to open.
Since the beginning of lockdown alone, TRIBE has launched over 280 campaigns globally, helping marketers in need of branded content, and fast, connect with creative micro-influencers who can give it to them.
Want to learn how other brands are navigating this cut-through? Let us know and our tight-knit team of Customer Success Managers will organise a video chat.