Did you know… you can have a library of fresh branded content that's ready to use and easily shareable with your team, at the touch of a button?
The latest feature to be released in the TRIBE Content Library is just the thing to help you speed up collaboration with your colleagues and clients, and get to market quicker!
Firstly, what is a Content Library?
It's your one-stop content shop, right within the TRIBE platform! It's where you'll find all the branded content that's been created for you by our Creators, from your past campaigns - ready for you to license and use on your own channels. Need content fast? It's a marketer's goldmine!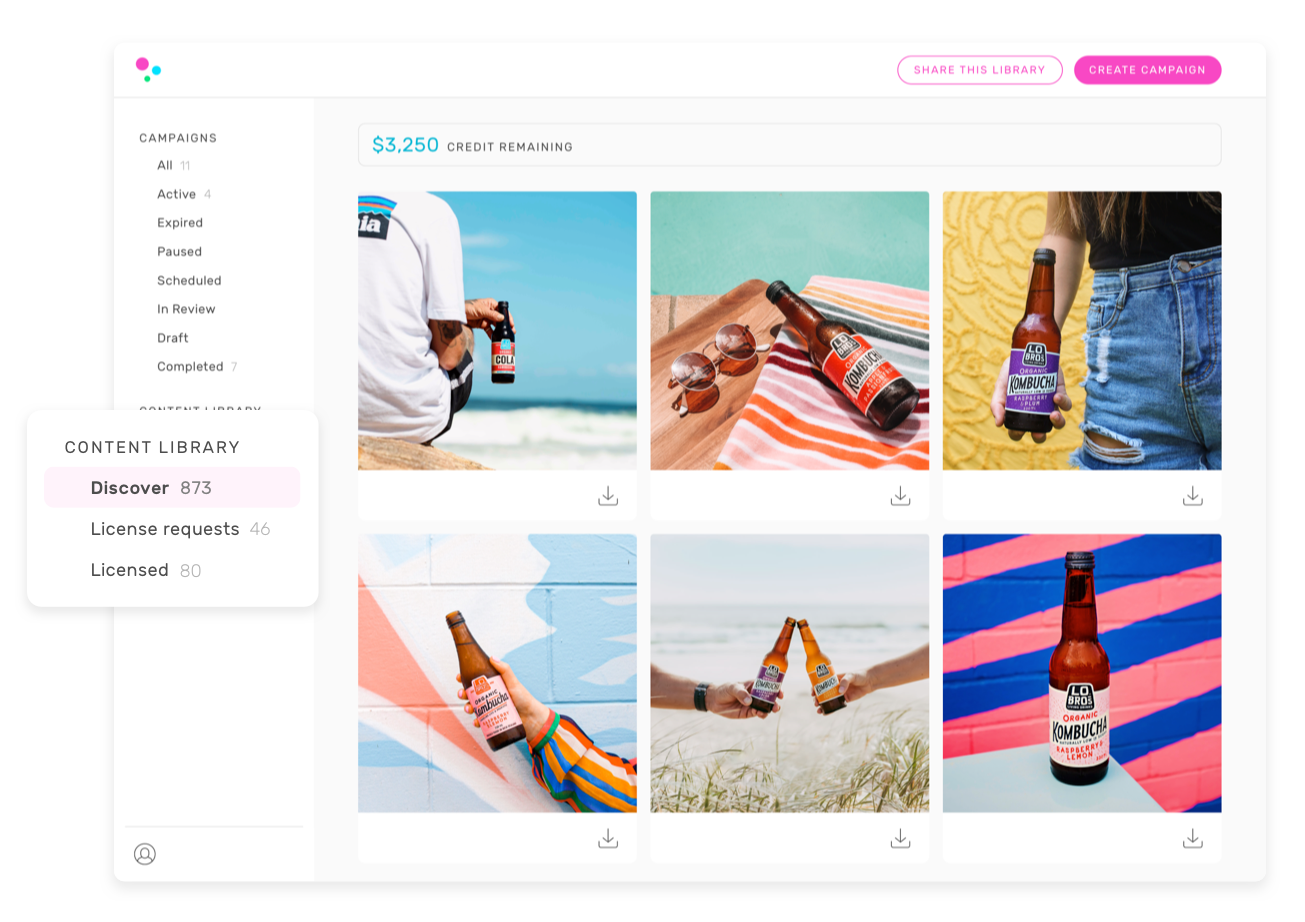 Now, your collection of stunning branded content can be shared with ease. Anyone with the link can see a view-only library showcasing your content, without the need for a TRIBE log in. Not to worry! All images are water marked for protection.
What does this mean for me?
EASIER COLLABORATION
Whether you're sharing your Content Library with your social team or performance department who need assets for new digital ads, or sending it over to your clients for approval; collaboration just got a whole lot easier.


FASTER APPROVALS
When you need a refresh or some new assets for anything from ads to social, it's as simple as one, two, three: share your library of stunning content, get it approved quicker and get it to market ASAP.

SHOW OFF YOUR STUNNING CONTENT EXTERNALLY
The shareable link to your Content Library is a simple way to showcase all the beautiful user-generated content, created just for your brand! You can even use it as a portfolio to share with external clients (or mum!) that showcases the quality branded content you have access to at the touch of a button.
How does it work?
1. Browse through high quality content created by your loving customers
2. Easily collaborate with team members by providing them with a link to the library
3. License stunning user-generated content
4. Use it across a range of channels like digital ads, print collateral, outdoor media and more.
TAKE YOUR CONTENT FOR A SPIN!