Are you one of the hundreds of marketers battling budget cuts right now?
Over 60% of marketers reported that their spend is under review, with more than 65% bracing for moderate to significant budget cuts. Consequently, almost 50% of marketers have adjusted their ad spend with 24% admitting they have completely paused all activity.
But while the number of ads have dramatically decreased, lockdown is seeing social media screen-time at an all-time high… and brands still need to stay relevant.
The opportunity couldn't be more clear.
There's never been a better time to go digital
Research consultancy Kantar reported that web-browsing has increased by 70% and social media engagement is up at 61% over normal rates. "Audiences are growing like they haven't in a long time," explains Brent Smart, Chief Marketing Officer at IAG.
Digital marketing channels enable you to "drop a little bit of money and see what's working and what's not," and at a time like this, low-danger strategy pivots are key. On a recent episode of 'Marketers in Pyjamas: your lockdown lunch & learn', marketing professor Mark Ritson gave advice to the many marketers out there who have had their budgets cut.
"The nimbleness of digital marketing is a big advantage in a time like this" - Mark Ritson
And we're seeing this in practice: From March 2020, TRIBE has seen a 15% increase in campaign budgets, indicating that marketers are spending more budget on social media in this period. We've also seen a 27% increase in content created for brands' social media marketing, suggesting that marketers are leveraging different angles and formats to engage their consumers online.
Should I be advertising right now?
Yes - in fact, only 4% of consumers think that brands should stop advertising during CV19 and as Mark Ritson explains: "the brands that have kept investing in maintaining salience in what they stand for are going to hit the ground running." He believes that spending your money now to keep your brand alive is much more effective than restarting it later.
However, it is all in the messaging.
"It's all about brands not being tone deaf right now," explains Jo Feeney, Director of Marketing at McDonald's. Brands need to think about the message they are conveying while promoting their products.
With recent stats showing that 78% of consumers think brand advertisements should help them in their daily lives, Jonathan Waecker, Chief Customer Officer of The Warehouse Group, provides a valuable piece of advice: "Create content that makes staying at home easier."
How can I achieve more with less?
On top of slashed budgets and messaging changes, production houses are shut down and photoshoots are cancelled; proving it difficult for many brands to create or source relevant, branded content.
At a time like this, your own customers can become your marketing and creative departments.
Influencer marketing enables you to tap into the creativity of Creators who already love your product, so you can achieve branded content quickly… and at a fraction of the cost.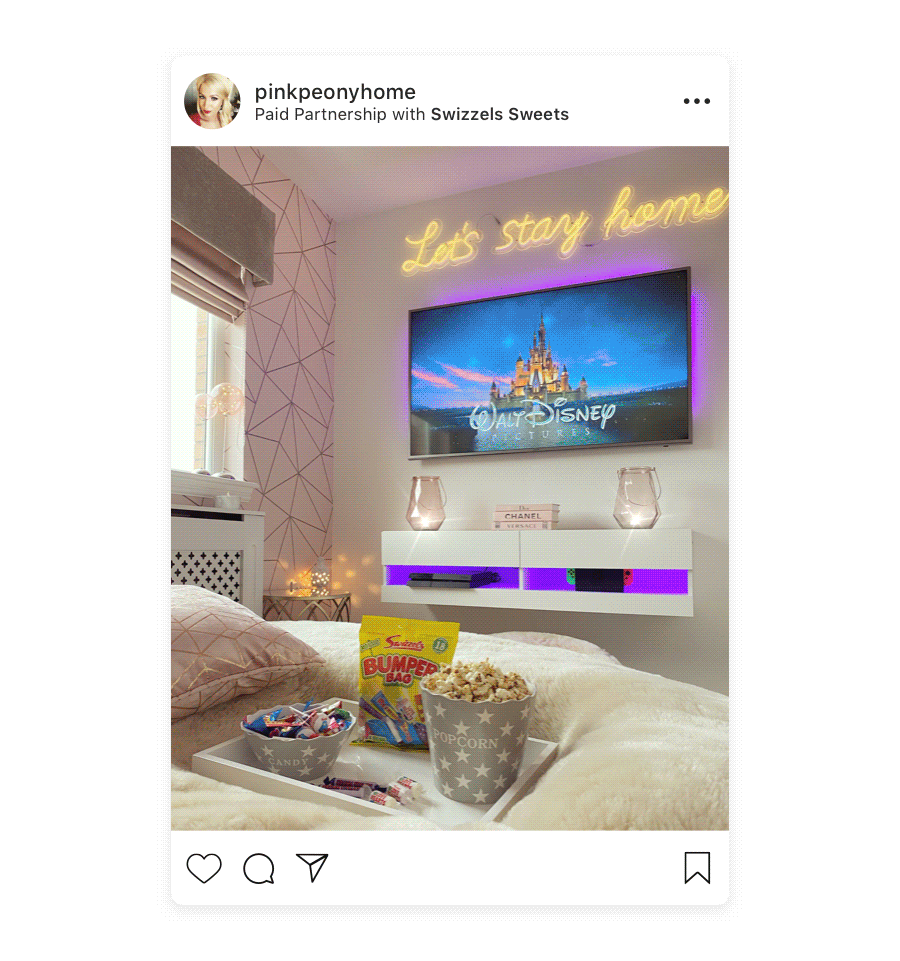 It's cost effective. It's fast. It's scalable. And most importantly, when on TRIBE, it's low risk.
Not to mention, the Paid Partnerships feature enables you to observe performance in real-time so you can be nimble! Set your budget, only buy the content that you love, and scale up when you see results on your socials or Branded Content Ads.
How are other brands doing it?
Creativity is key.
From hospitality to media, marketers in all industries have had budgets scaled back and in turn, are being more creative with their campaigns.
On TRIBE, we're seeing global brands quickly adapting to the new normal: Rimmel pivoted their usual slogan from 'Live the London Look' to 'Live the LondIN Look' while Kathmandu launched the Adventure is a Mindset campaign.
McCain asked Creators for their Hacks for Hanging In and Charles Worthington hair products activated a unique Salon at Home campaign; a shift from their usual summer festival hair campaigns.
CURIOUS TO KNOW HOW TRIBE CAN WORK FOR YOU?