At the mother of all creative festivals (Cannes Lions International Festival of Creativity), there was no shortage of big statements and tantalising headlines.

A few stood out over the rest - some explicit and some more subtle - so here are 4 takeaways in my wrap up of the French extravaganza:
AI & VR Are The Hot (But Still Fuzzy) Topics.
Despite the big buzzwords 'Artificial Intelligence' and 'Virtual Reality' reverberating around the promenade, it's still not overly clear on what their application will look like.

Numerous connections of their impact on creative technology were made, such as IBM Watson composing music driven by AI insights, but it is still unknown as to where it could take the industry.

Marketers are still waiting with bated breath for more tangible examples to emerge of how it could impact marketing with the magnitude we're expecting.
Celebs On Stage Still Works.
Features from the likes of Reverend Jesse Jackson, Helen Mirren and a huge selection of influential industry leaders translated to the idea that if you have a big name with you, it's a good way to draw a crowd. People loved hearing from the stars, regardless of the topic.
It goes to show that brand association with the bigwigs is still alive no matter the platform, but it has to be where it makes sense - like a yacht and champagne-fuelled creativity festival.
Snapchat Is Making Big Moves.
Snapchat made the largest statement of the festival with a ferris wheel outside the Palais - an obvious ploy in their aggressive pursuit to capture a piece of the social media ad spend pie.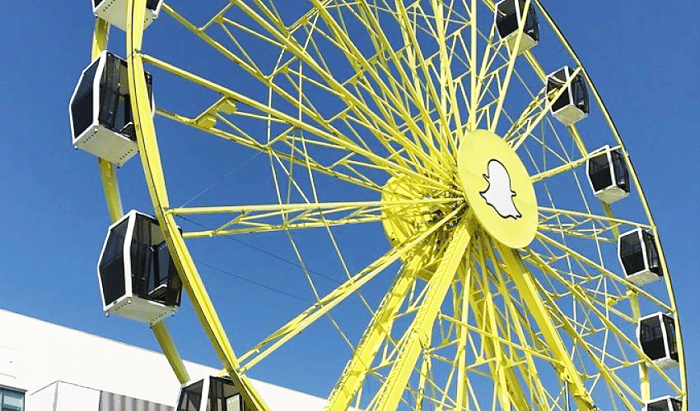 This coincides with their efforts to ramp up agency services in its next big move in the ad business, with a brand spanking new Snapchat Certified Partners program.

Snapchat's Ferris Wheel didn't necessarily reinvent the wheel when it comes to extravagant statements at Cannes, but it did fuel the fire for Publicis Groupe boss Arthur Sadoun, lamenting it symbolised companies losing "their thought leadership in Cannes".

This brings me to my final takeaway:
Is The Cannes Lions ROI Still There?
Publicis and WPP made big statements on the festival's true value by withdrawing funds from Cannes.

And the truth is it's extravagant expenditure even just to go and attend without the investment in boats, parties or private beaches.
So what does this mean for Cannes Lions ROI in the future?

They'll need to adapt the dynamic of the festival and the real value it brings. Its opulent nature clashes with the movements of the ad and creativity industry in general - optimise, spend wisely and focus on value generation.
For more from me, see my analysis of how LEGO turned around its financial fortunes by wholeheartedly embracing the power of social media.