Earlier this month, alcohol brands were slammed by VicHealth for "employing tactics straight out of Big Tobacco" by using influencers to promote their products.
Investigating Australia's top Instagram influencers, VicHealth found that many of them had tagged alcohol brands without clearly disclosing brand partnerships, sparking criticism of both the Influencer Marketing and alcohol industries for their seemingly disingenuous approach toward sponsored content.
"What's most concerning is that influencers and brands can get away with not disclosing paid content, making it really hard for young people to discern when they're being sold an ad," said VicHealth acting CEO Dr. Lyn Roberts.
Once again, the poor and irresponsible actions of a few, attempt to tarnish an entire industry where the rules around alcohol advertising and disclosing sponsored content are in fact, more stringent than they ever have been.
I'll be the first to admit that as an evolving industry, influencer marketing regulations are by no means perfect but as it continues to grow and evolve, so do the regulations surrounding sponsored content, brand disclosure and the mandatory use of #ad.
The key to getting it right and ensuring your brand doesn't end up in the headlines for the wrong reasons is quite simply, education.
As a brand, you have a responsibility to be across the nuances of any marketing strategies you are deploying to ensure you are actively following stipulated guidelines and best practice policies. Comparatively, influencer marketing is a relatively 'new' strategy but that doesn't mean advertising guidelines that shape and guide the industry to protect consumers, don't apply.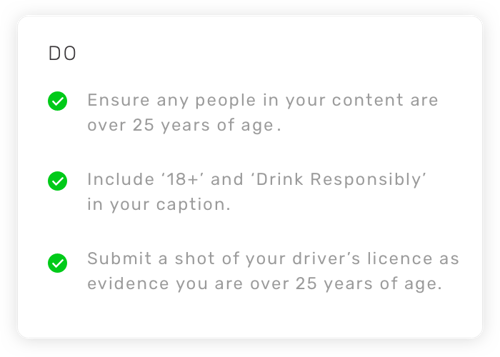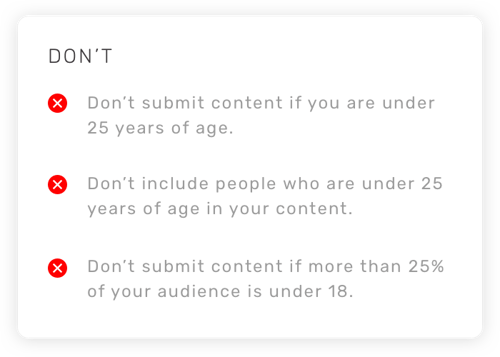 While not exhaustive, the below three factors should put you in good stead to execute a responsible influencer marketing campaign;
Disclosure
An influencer's audience needs to know when they have been in any way paid, incentivized or compensated for the products they're promoting – including if a product or service has been given to them for free.
Despite some opinions out there, we believe this is actually the ultimate in authenticity for both brand and influencer and a recent study conducted by Collective Bias shows 67% of consumers have no negative reaction to sponsored influencer content whatsoever.
The easiest way to declare a commercial relationship between brand and influencer is with tags such as #ad, #gifted, or #sponsored. At TRIBE, #ad is automatically pre-loaded within every sponsored post.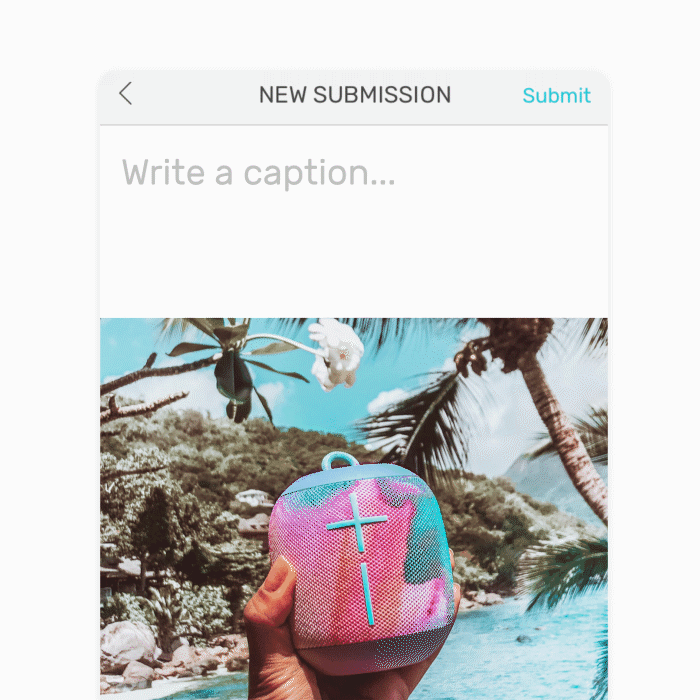 You can take this one step further with Instagram's paid partnership feature available to select influencers. Released last year, it was designed to bring greater transparency and consistency to sponsored content on Instagram. By doing this, you also get to see reach and engagement (likes and comments) of the post in your Facebook Page Insights - win!
Due Diligence
Last year, the Alcohol Beverages Advertising Code Adjudication Panel found a number of Instagram influencer posts had breached the code in targeting adults under 25. However, platforms like TRIBE have sophisticated tools and processes in place and actively take extensive measures to ensure that all brands and campaigns adhere to strict rules and regulations regarding all kinds of sponsored content to protect all consumers.
For example, when it comes to alcohol-related content specifically, all TRIBE influencers are not only required to prove that they're over the age of 25, but that at least 70% of their followers are too.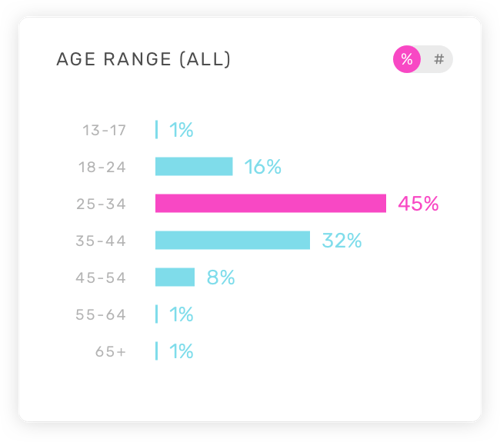 If you're engaging with influencers directly and not through a platform like TRIBE, ensure you have your own measures in place to abide by specific regulations relevant to your sector.
Take the time to vet influencers, their feeds and prior commercial partnerships they have engaged in to ensure they align with your brand and will be able to enhance your campaign message in an authentic, transparent way.
Content Up-front
The truth is, whether Government bodies like it or not, influencer marketing is here to stay. The latest study by Linqia found that 66% of marketers surveyed ran three or more campaigns last year and 42% now have an always-on strategy.
Rather than fighting the rise of influencer marketing, the safest way for brands and Government agencies to make influencers work for them is by utilising the platforms that have been built to protect them.
In some ways, TRIBE is the influencer marketing platform for marketers who don't like influencer marketing. It's a content-first marketplace where brands receive a full inbox of branded content before it gets posted, and before paying a cent. This gives you full control over what is posted about your brand, which influencers post it and how much you want to spend.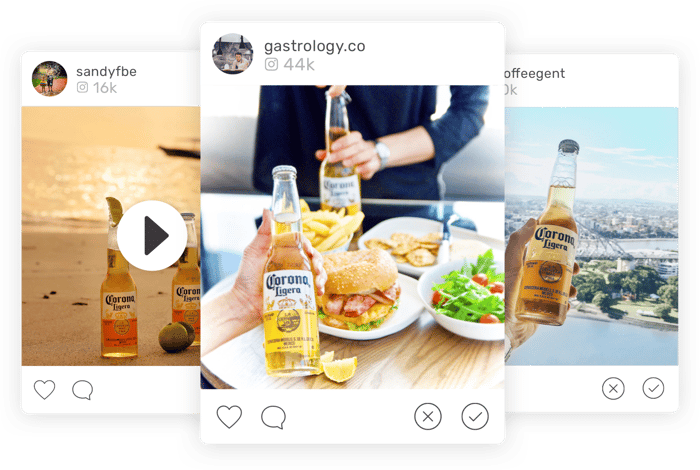 For the sake of your brand's safety (and peace of mind), demand to see the content before it goes live. You wouldn't let a sponsored editorial push live without final approval and sign off, so why be lax about a sponsored influencer post?
While every new marketing trend has it's early adopters and nay-sayers, influencer marketing has established itself as a legitimate channel.
Reality is there's never been a better time to do influencer marketing- from both a safety and value standpoint. It's just important to do the due diligence and align yourself with a responsible expert agency or platform, who are consistently seeking out superior ways to execute influencer marketing processes that benefit brands, influencers and consumers alike.