There's been a huge spike in Influencer Marketing over the last few years, but there's a new kid on the scene stealing the thunder: the 'Micro Influencer'. This is a big, in-depth look at this new powerful movement and answers a few of the pressing questions that we see come up a lot.
What is a Micro-Influencer?
At TRIBE, we define 'Micro Influencers' as everyday people with a decent following. They have over 3000 followers on their Instagram, Facebook or Twitter, which usually revolves around a particular passion or niche. This can be pretty much anything - from animals to automotive, beauty to business, fashion to fitness, tech to travel, and everything in between.
They're relatable, genuine and trustworthy - three things which are pretty useful when it comes to marketing. Launching an influencer campaign is effectively word-of-mouth marketing at an unprecedented scale.
If An Influencer Starts Doing Sponsored Posts, Are They Selling Out?
We all know of that band who were pretty cool in the 90's and then kinda just became mainstream. It's never fun. But, let's be clear - being a Micro Influencer isn't selling out whatsoever. These micro influencers 'influence' every day whether there is a payment involved or not. Pretty much everything they post features some sort of brand in it, which drives awareness and trust to said brand simply by having it in there.
Now that's fine for the Nike's of the world who do happen to appear in a lot of posts unknowingly due to popularity, aesthetic and general recognisability. Unfortunately, not every brand has that luxury.
That's where platforms like TRIBE can come in and give brands the ability to engage with the wider community via Micro Influencers. Being able to choose from a wide range of original Influencer Generated Content (IGC) allows them to compete with the big dogs, and that is a really healthy thing for marketplaces
all over.
And on the Influencer's side of things, these products find their way into their social activity either way. As they're generally experts in their niche, they have favourite brands they use and recommend because they truly love and believe in them, and feel their audiences should know about them too.
Using a platform like TRIBE simply gives these Micro Influencers a way to get the right monetary recognition for the invaluable favour they're doing for their favourite brand.
Though it's often thought to have a 'dirty' ring to it, influencing is really a beautiful, transparent relationship.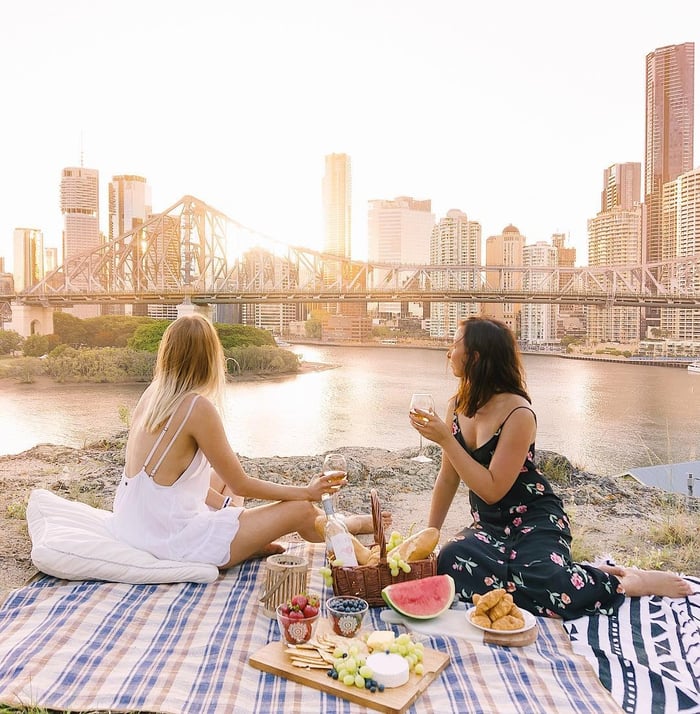 @scottypass for Ta-Ku Wines
Why Should Brands Consider This Over Other Forms Of Digital Marketing?
We could talk for hours about why influencer marketing is the bee's knees, but ain't nobody got time for that. So, shots out of a cannon: Ad-blocking, Trust, Love; Go:

1. Ad-Blocking
26% of desktop users and 15% of mobile users use adblocking software, which is a massive hit on all the investment brands put into display ads. If only there was another way to reach a relevant audience online (cough).

2. Trust

Studies have shown 92% of consumers have more trust in recommendations from other people than brand content, even if they're strangers. Micro Influencers are not only real people, but thought-leaders in a chosen field - making their endorsement one that matters.

3. Love

We make sure influencers promote the products they already love. How? We avoid sending 'sample' products for them to use in their content. So for them to submit content, they need to have the product already OR go out and buy it.

Take, for example, the below Nutella campaign. Turns out A LOT of influencers love the 'tella, which meant stacks of gorgeous, mouthwatering content hit our feeds in a matter of days:
In this, Nutella spread the love (and hazelnut spread) far better than any other forms of digital communications could. Why? Because all of this was genuinely real.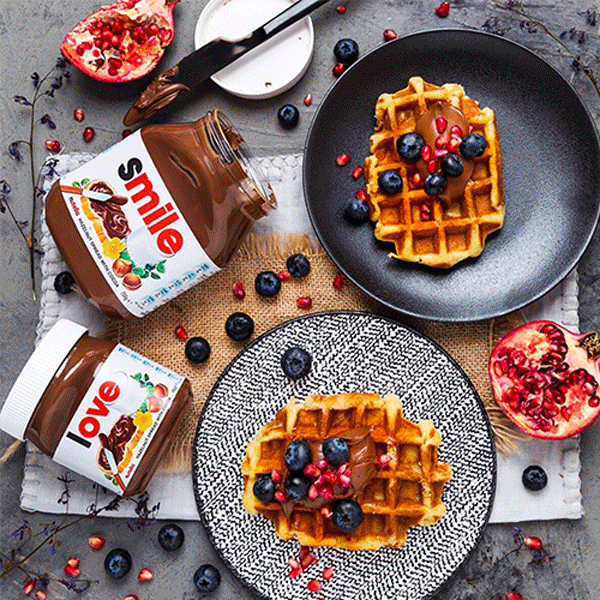 Why Are These Micro-Influencers Better Than Celebrities?
Sure, it's powerful. But how does it stack up against the big dogs?
Not long ago, brands were falling over themselves for a Kardashian endorsement. But today, all we really want is a recommendation we can trust. No BS, just some genuine praise.

And it actually makes sense commercially too:

Let's say you have a quarterly budget for an influencer campaign. You could go for a big celebrity with 500k+ followers and get 1 post, which performs fairly well.

Or, you could go for 10-20 influencers for the same price. So, spread your net further, get a bigger reach with better engagement across a variety of different audiences.

That's pretty clear cut in terms of bang for buck.
Where Do I Find Influencers?
Brands who are interested in finding Micro Influencers have two options:

1) Set aside a couple days to scroll through your insta or FB. Go through a list of weirdly long and specific hashtags from that data guy who always hangs around in the dark bits of the office, DM anyone who looks relatively close to your audience, all to risk your message being 'seen' with no reply.
OR
2) Brands can jump into TRIBE, create a campaign, specify your preferred audience, and let the influencers come to you. All in a few minutes, no gut-wrenching heartbreak involved.
The Bottom Line...
Whether you're an aspiring influencer, brand manager or something in between, we're here to help. The way we see it, the relationship between customer and brand shouldn't be an 'Us VS Them' scenario when it comes to advertising.

At times it feels like brands are trying to 'outsmart' their customers, and customers are automatically suspicious about anything that comes their way with a "have you ever felt... well then you should...".

Really, we should all be working together - it's better that way. TRIBE is all about connecting loving customers with their favourite brands, and you wouldn't believe how beautiful it is when we co-create something amazing together.
If you have anymore Q's, check out our comprehensive Brand FAQ's over here. Otherwise, jump into the campaign builder below to see how it all goes down.