TikTok is synonymous with dancing and hashtag challenges. Following closely behind are unboxing and reaction videos that not only garner endless views but for a brand like Ultimate Ears, serve as the perfect way to reach their younger customers… 12 million of them.
A long-term user of TRIBE's Instagram campaigns (having run over 30 campaigns globally in 3 years!), they knew it was time to trial the power of TikTok.
To launch their interactive UE FITS wireless earbuds, Ultimate Ears turned to TRIBE's TikTok campaigns to generate the more unpolished style of short-from video than their Instagram campaigns. It worked like a charm.
The objective
To assist with the launch of their new UE FITS wireless earbuds, Ultimate Ears aimed to drive brand awareness and product sales with engaging video content showcasing the ear-moulding, interactive technology.


The strategy
Wanting to focus on the unique experience of using the UE FITS, Ultimate Ears called on Creators to generate behind-the-scenes style content showing their reactions to custom fitting their own earbuds. Once fitted, Creators shot footage using their UE FITS while enjoying their favorite lifestyle activity: yoga, jogging etc.


The results
By collaborating with TRIBE's vetted pool of TikTok Creators, Ultimate Ears published 8 posts to an audience of almost 12 million! Top-performing TikTok account, @taylorred, published a video to their audience of over 10 million, which resulted in a CPE of only $0.10.
And did we mention the @taylorred TikTok account is home to triplets? So yes, Ultimate Ears landed 3 Creators for the price of one.
Organic Performance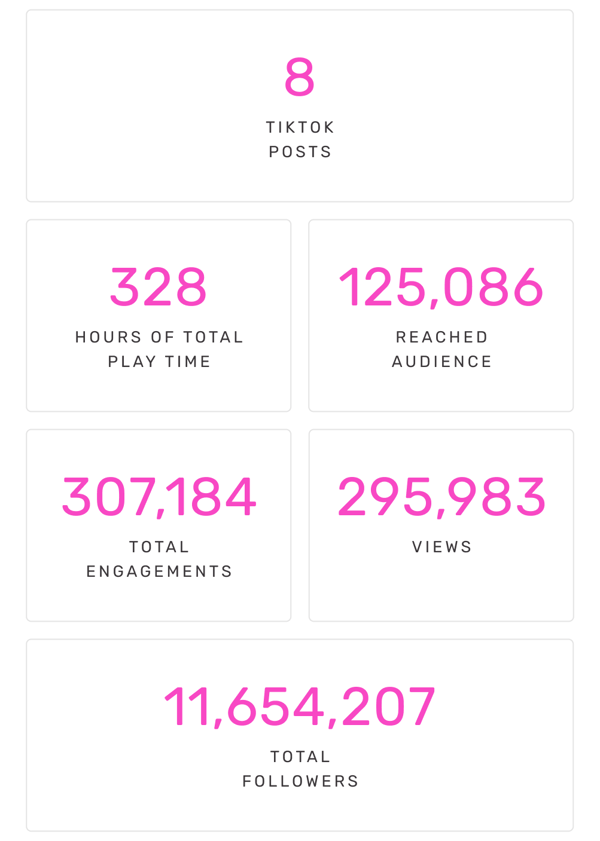 ...and growing
Check out the top performing post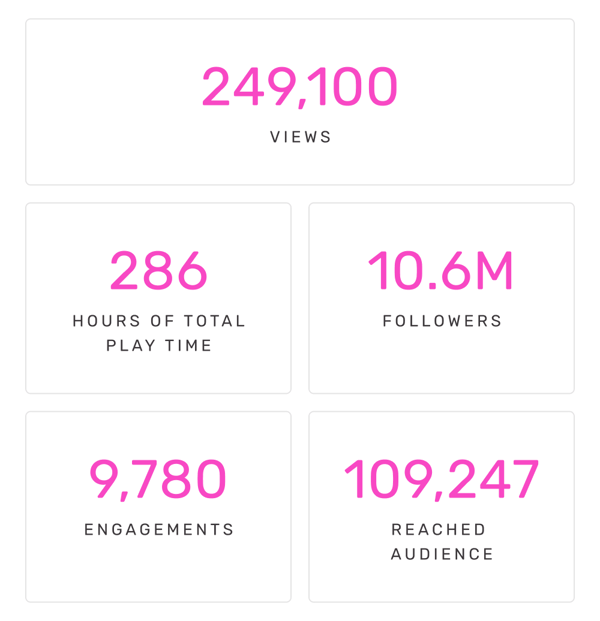 Watch some content from the campaign


We asked Ultimate Ears' Danny Clayton what surprised him most about running his first TikTok campaign;
"TikTok is the wild wild west in social media right now, so everything surprised me. Videos I thought were maybe 'just fine' racked up huge views and others I absolutely loved fell a bit flat. So it's all about testing, learning and tweaking. It reminds me of the first 5 years of Instagram, everything moves so quick, and you have to move with it"
Danny Clayton
Head of Social Media & Influencer Marketing - Ultimate Ears
While experimentation remains the key driver for influencer marketing on TikTok, Ultimate Ears proved success in two key areas.
1. Generating content on a platform that resonated with younger Creators and their audience
2. Tapping into the power of macro TikTok Creators to reach a huge audience for a moderate price

Want to discover how TRIBE can help you nail your TikTok strategy? Request a demo with one of our experts. Or if you're ready to jump into the world of TikTok influencer marketing on TRIBE, create a campaign today or reach out to your Customer Success Manager to get started.