What's one of the best things about TikTok? It's the fact that it's constantly evolving and improving – for casual users, for full-time Creators who use the app as an income stream, and most of all for brands that use it as an influencer marketing tool.
Recently, we've seen a slew of new features introduced for brands on the app: different ad formats, sponsored hashtags, and more. The latest? TikTok Pulse.
What is TikTok Pulse?
TikTok Pulse (different to Spark Ads) is a new contextual advertising feature for brands, designed to help close the gap between ads and regular Creator content, and bring brands into the community.
It allows advertisers to showcase their brand's TikTok content right next to similar, top-performing content on the platform. It works by placing relevant ads next to the top 4% of all videos on TikTok (those viral videos that rack up millions of views). The ad revenue will be split 50-50 with Creators.
Rather than ads simply showing up randomly in the feed or when the app is opened, TikTok Pulse actively matches brand ads with relevant Creator content. It allows brands to really break down the barriers that traditionally exist on social media between companies and Creators, allowing brands to genuinely become part of the conversation.
But wait, what's contextual advertising?
Contextual advertising is when ads are placed next to content that's relevant. We see it on TV — products for kids are advertised during cartoons, while ads for male-focused products are seen a lot during sports programs.
In the digital world, almost all advertising is contextual, most commonly on web pages. Contextual advertising is why you'll see ads for meal-prep kits on recipe websites, or skincare ads on Cosmopolitan articles, for example.
The idea is to take advantage of the environment users are browsing, by relating your ads to the surrounding content. That way, users are served ads for content you know they're interested in.
And TikTok is bringing that concept to its social media platform.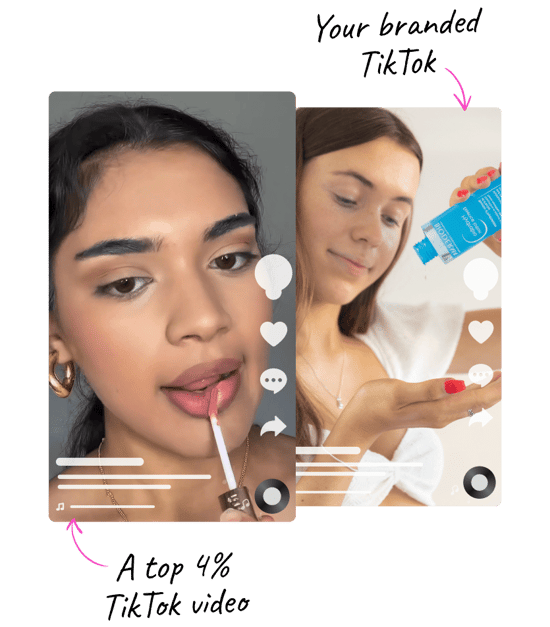 How can brands take advantage of contextual advertising with Pulse?
By advertising in Pulse, brands will appear among the top 4% of all videos on TikTok in 12 categories. Although all categories haven't been announced yet, we know they'll include:
• Beauty
• Fashion
• Cooking & baking
• Automotive
• Gaming
By allowing you to choose the category of where your ads show, it gives you the ability to engage with the groups that are most relevant to you. Plus, TikTok ensures that your ads are placed next to high-quality content that aligns with your brand values. And, every Creator video that ads run adjacent to has been filtered to ensure brand suitability, as well.
Using Pulse also allows access to post-campaign measurement tools which can help manage the ads and inform future strategies.
What else should you know about TikTok Pulse?


• Creators and publishers must have at least 100,000 TikTok followers to be eligible to use TikTok Pulse.
• The feature will begin rolling out in the US in June 2022, with more countries to follow later in the year.
• It's more focused on users' interests and niches than it is on demographics.
TikTok Pulse is undoubtedly going to be a huge asset for brands looking to grow their following. If you haven't quite reached that 100k follower bar, there are other innovative ways to boost your reach on the app.
For brands, working with micro TikTok influencers within your niche is the best way to establish yourself on TikTok and other social platforms. TRIBE takes the guesswork out of influencer marketing – simply submit a campaign brief and receive pitches from a vetted community of TRIBE Creators. It's the quickest and easiest way to find influencers who really align with your brand values, so you can then tap into their established audiences.
Ready to work with talented Creators and grow your reach? Book a demo today!