TikTok is about so much more than short-form video. Branded Effects, filters, green screens and transitions provide endless ways for Creators to tell their stories authentically and creatively. This authenticity increases the audience's ability to spot an ad a mile away, making influencers and user-generated content more powerful than ever.
In other words, 'Don't make ads. Make TikToks'
The Universal Pictures team understood this dynamic when promoting the release of the animated film, Sing 2.

The objective
To ignite awareness for the release of the film, reach a younger audience on TikTok while generating content for their own channels.


The strategy
The brief to TRIBE's Creator community was simple. Shoot a TikTok using the Sing 2 Branded Effect and have fun singing Shawn Mendes' 'There's Nothing Holding Me Back' or Coldplay's 'A Sky Full of Stars'. Striking the balance between authenticity and brand recognition with their organic influencer campaign, the team licensed content from 6 diverse Creators and produced a video montage to amplify their message to a wider and targeted audience.
Watch the TikTok Ad ⬇️


The results
The ad, fueled by authentic TikTok Creator content, out-performed two of NBC Universal's key benchmarks. The audience not only viewed the ad for 2 seconds longer than their BAU activity, their engagement rate benchmarks were left in the dust.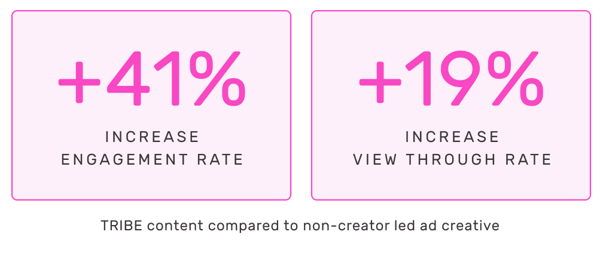 Plus! The 6 original TikToks were published to the Creator's accounts, racking up even more engagement, views and awareness.
Organic Performance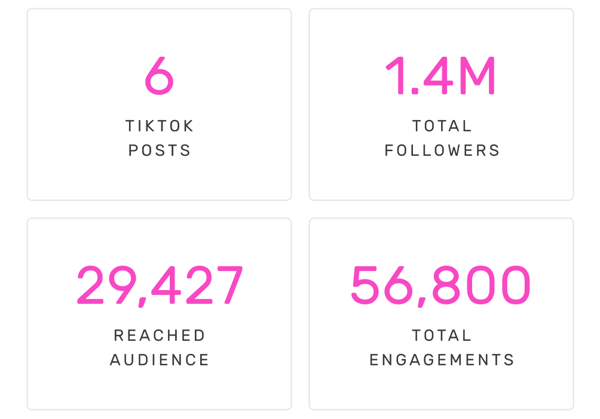 The top-performing post was from @celia.gercovich, a macro TikTokker with over 1.3 million followers. Her relatable content was viewed for almost 40 hours and achieved engagement rates higher than the 5 micro-influencers NBCUniversal collaborated with.

We asked the Universal Pictures team what they valued most working with TikTok Creators, in particular, 'non-celebrities'?


"Collaborating with TikTok content creators allows to us engage our audience in a fun and authentic way that complements our approach to paid advertising."


ERIN HEILBRUNN
Senior Brand Manager Maybelline New York, Essie & NYX PMU
ERIN HEILBRUNN
Senior Brand Manager Maybelline New York, Essie & NYX PMUERIN HEILBRUNN
Senior Brand Manager Maybelline New York, Essie & NYX PMU
Suzanne Stretton-Brown
Marketing Director ANZ
It's safe to say the team reached their objectives. TikTok provides exciting opportunities across influencer marketing, UGC-powered ad creative and the combination of both, with TikTok Spark Ads.
TRIBE can help you nail your TikTok strategy and connect you with our growing Creator community. Have a chat with one of our experts.

If you're ready to run your first TikTok campaign get started here, or reach out to your Customer Success Manager.