Previously the new kid on the block, TikTok is fast becoming the most powerful social media platform. Why? Because the content is fun, engaging and widely considered the platform for Gen Z and Millennials. So for Kraft Heinz' MiO, who are all about celebrating individualism in a bold way to attract younger generations, trialling a TRIBE TikTok campaign, alongside the familiar world of Instagram, was a no-brainer.
10 videos. Viewed 1.65 million times for a total of 17,267 hours across two platforms. We can safely say they nailed it. Here's how they did it.
The objective
Kraft Heinz' aim was to drive awareness, hype, and a whole lot of buzz for their MiO liquid water enhancers by focusing on the vibrancy and excitement it can bring to everyday life.


The strategy
Kraft Heinz put the challenge out to TRIBE's Creator community. They wanted them to captivate audiences by publishing one piece of engaging content every week, for 10 weeks. Nine Creators pitched ideas of how they'd celebrate the MiO liquid water enhancers.
That's how Kraft Heinz found magician @lukekirchhoff, and fell head over heels for his incredible content. MiO describes their Creators as 'pleasure hackers' and Luke's brand of hilarious content fit like a glove.
With 3.2M followers on TikTok and a further 137k on Instagram, Kraft Heinz was in a perfect position to compare how Luke's content would perform across both platforms.
The results
Kraft Heinz weren't the only ones to fall in love with Luke's content — his audience on both platforms were entertained by his magic, his posts racking up almost 1.3 million views on TikTok and almost 350k on Instagram.
We asked Jess Bernard from Kraft Heinz what surprised her most about working with TRIBE;
"The creativity of the influencers. At such a young age, they are pros. From production quality, to star power, to coming up with creative ways to increase engagement. They have the ability to take campaigns to the next level".
Creators like Luke are why TikTok is so powerful. He is a full-time Creator with a defined niche as a magician with a seamless style that can naturally feature sponsored content. This level of authenticity makes short-form video such a game-changer for influencer marketing with an added ability to work across multiple platforms. The brand, the Creator and the audience all win.
Check out his results.
The Top Performing TikTok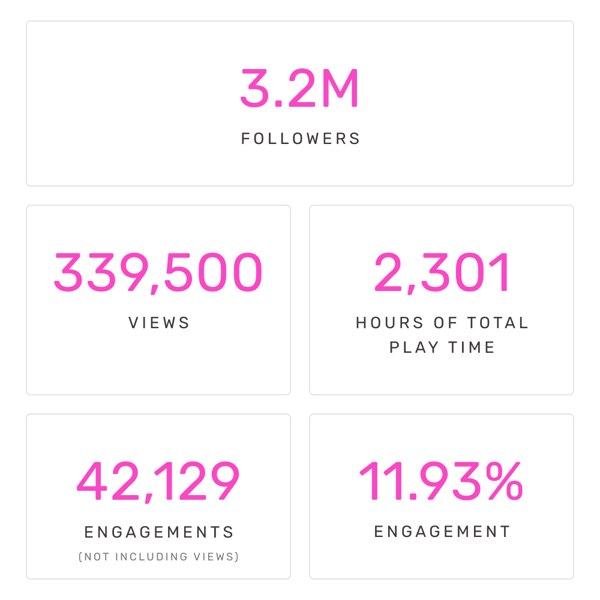 Organic Performance
TIKTOK


INSTAGRAM



TIKTOK AND INSTAGRAM


...and growing


So how did Luke's followers respond to his series?


"My audience loved this collaboration. I sometimes wonder if they get upset with product placement but the amount of creative freedom Kraft Heinz gave me helped make sure nothing felt forced and the results speak for themselves."

Luke's not wrong. Not only did he collect these top comments from his audience, but he then shared them with Jess as a value add. What a pro?!
Watch some content from the campaign



⬆️
This video received a whopping
1010

comments!

⬆️
This most engaging video hit
21.5%

engagement!
⬆️
You'll love how this received
32,100

likes!
⬆️
This video hit over
120,000

views... that's

35

days straight!

By collaborating with a Creator to produce a content series, Kraft Heinz was able to continually re-engage their audience, resulting in greater brand recall. By extending the series across TikTok and Instagram Jess and her team now have a greater understanding of how to tap into the power of both platforms.

But they didn't stop there. After seeing success with Luke's content series, Kraft Heinz has also engaged with another Creator from the campaign, @ewistone. With a following of 746K, his first post has an engagement rate of 29.86%!
Check it out below.


What does Kraft Heinz love about TRIBE? They can tap into our growing TikTok community to receive pitches from Creators with audiences of all sizes. Giving the choice to work with one Creator, or dozens, to reach huge audiences or achieve staggeringly high engagement with smaller ones.

Want to discover how TRIBE can help you nail your TikTok strategy? Request a demo with one of our experts. Or if you're ready to jump into the world of TikTok influencer marketing on TRIBE, create a campaign today or reach out to your Customer Success Manager to get started.