Social media is an ever-changing beast. What's trending one minute is over the next, which can leave even the world's biggest brands lagging behind. So we thought we'd help you stay ahead of the game with some of the biggest trends that are coming to the world of influencer marketing this year.
Brands will focus on long-term influencer relationships
In 2022, more brands will be moving away from the usual one-off sponsored post towards building longer term partnerships with brand ambassadors. It makes more sense to prioritise long-term relationships over one-off interactions, particularly when these partnerships are authentic and therefore believable to the consumers of the world.
Take Gymshark, for example. They're known for their team of 'Gymshark athletes', a term reserved for their brand ambassadors only. Sure, other Creators occasionally share paid content advertising Gymshark, but their primary influencer marketing strategy revolves around long-term partnerships with their athletes.
TRIBE can help you build and nurture those relationships through Brand-Fans — a new hub that lets you cultivate your very own community of brand ambassadors.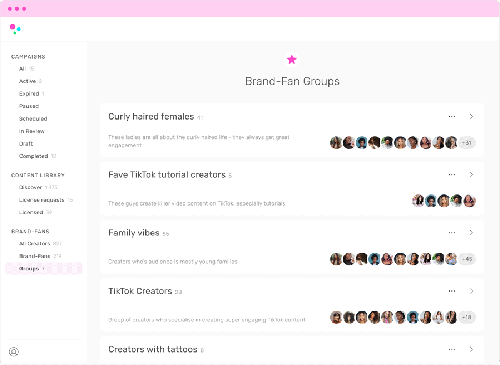 Social channels will continue to be tailored to the influencer
Every social media app out there knows the value of influencers and content Creators. That's why they're tailoring their platforms to cater to the specific needs of influencers, with the constant introduction of new tools and features. Just in the last year, we've seen the launch of Instagram Shops and Collabs, link stickers in Stories, the Watch tab on Pinterest, and live Q&A videos on TikTok, to name just a few. And in 2022, we can expect to see many more influencer-friendly tools popping up across all social channels.
Nano and micro-influencers will continue to rise
Macro influencers (the ones with millions of followers) just don't seem to be cutting it for brands anymore — especially for smaller brands with smaller marketing budgets. But are micro-influencers really worth it? The consensus seems to be a huge yes. Nano-influencers (0-10k followers) and micro-influencers (10k-100k followers) are proving to have far more value these days. Their higher engagement, loyal fan base, and niche followers are doing the trick.
This year, nano and micro-influencers will really shine, and even bigger brands will start to appreciate the impact they can have in marketing their products.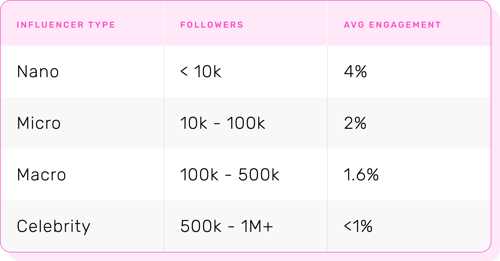 LinkedIn influencers could take over
While LinkedIn is traditionally a career-focused platform built for networking, it seems to be transforming into a more traditional social media site – something we really saw take off in 2020 and 2021. People are building followings, sharing paid content, and the platform even launched its own $25 million Creator fund.
Our prediction? You can expect to see many more Creators taking advantage of LinkedIn features (like creator mode) to build followings, and many more brands realising the value of these influencers.
We'll see the explosion of the esports influencer
Esports is huge right now — something you might not realise if you're not already embedded in that corner of the internet. In 2021, the global esports industry was worth more than $1.08 billion, a number that is only going to grow. Esports has a very high engagement level compared to other niches, making it the perfect fit for influencer marketing. And global leading brands have their finger on the pulse with the likes of Coca-Cola, Nike, and BMW all having already sponsored esports tournaments or Creators.
We can expect to see more brands aligning themselves with esports personalities in the coming year, making the most of their loyal and engaged audiences.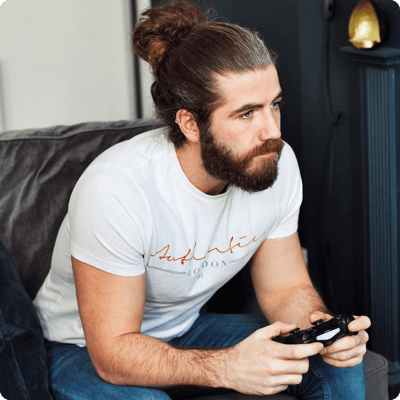 @tom.sheard for TopCashback
There will be more compensation for Creators
Ten years ago, many people would have laughed if you told them that becoming a 'social media influencer' would be a legitimate career path. But today, that is very much a reality. Consumers, brands, and social networks are realising the true value of Creators, and there will be more push for influencers to be paid fairly. Think more compensation models put forward by the apps themselves — like TikTok's Creator Fund — and ongoing brand partnerships, and more ways for influencers to make a real living out of being influential.
Facebook is planning to pay $1 billion to Creators throughout 2022, Twitch's tipping system has seen Creators make millions of dollars in one year, and Twitter launched a subscription model; all the while many Creators are using OnlyFans and Patreon to paywall their content. Even Instagram and TikTok are testing paid Creator subscription models.
The Metaverse will get involved
The Metaverse is here, even if you're only just wrapping your head around it. Expect 2022 to be the year the Metaverse goes mainstream. Global spending on Metaverse technologies is expected to rise from $12 billion in 2020 to $72.8 billion in 2024.
It's basically a 3D internet, where our physical reality is combined with augmented and virtual reality (AR and VR). Expect to see influencers and brands diving into this new digital space across all niches and audiences, with a variety of Metaverses coming that focus on specific interests like gaming or beauty.
Nike has already filed trademark applications for downloadable virtual goods in the Metaverse, and Disney is building a virtual theme park.
Authenticity will trump perfection
While this trend is one we've already started to notice over the last year, 2022 is the year it'll really take off. Social media is no longer about painting a polished picture. Thanks in part to the real and raw nature of TikTok's content stream, Creators are showing more of their everyday lives and their behind-the-scenes realities. They're eschewing filters, focusing instead on authentic and real footage. It's more relatable, and it's what their followers want to see.
In 2022, brands will be searching to partner with those Creators who craft authentic content that doesn't look like an ad. Gone are the days of picture-perfect grids and over-saturated snaps.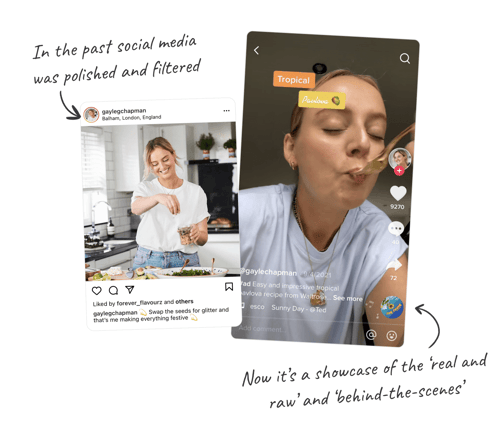 Creator platforms will take over
Last year, TikTok launched their Creator Marketplace - an easy place for brands and Creators to connect and collaborate on campaigns. Instagram wasn't far behind with their iteration, introducing a suite of tools that take the hassle out of the Creators-brand relationship. This year will see brands searching for Creators in their specific niche. But how can they easily find them?
TRIBE is a platform that simplifies how marketers source branded, user-generated content at scale. By automating the lengthy process of sourcing, organising, paying, and communicating with influential Creators, some of the world's biggest brands are using TRIBE to maximise their reach and ROI.

Request a demo today to find out just how easy influencer marketing can be!