Stories are a great way to interact with your audience, increase your engagement rate and post content more frequently without clogging your feed.
Plus, brands are more likely to turn your Paid Partnership Story into a Branded Content Ad, as it means more bang for their buck! Here's what do if a brand asks to turn your Story into a Branded Content Ad.

Offering a Story alongside your submission will not only make it stand out, but will also allow you to make some extra cash for your content. It's simple. More authentic content for you to share = more exposure for the brand = more money in your pocket!
However, if you plan on including Stories in your brand collaborations, it helps to know what they're looking for. We've put together some tips to help you create Instagram Stories that brands will L.O.V.E.
Let's start with the different types of Stories you can create...
Types of Stories
TUTORIALS
Tutorials are an interesting, interactive way to engage your followers. Share your makeup tutorials, step-by-step cooking videos, workout routines or DIY projects in easy 10 second instalments. You might even want to add them to your account highlights, or download the files and start an IGTV channel!
BEHIND-THE-SCENES
Possibly the most popular format, behind-the-scenes lifestyle Stories give your tribe a sneak peek into your world. But there are a variety of different ways you can do them.
For example, when planning your content shoot, take a few casual snaps showing what you're up to. While it might not be the finished product that you post to your feed, brands will still see value in this authentic insight sharing.
You can also convey a lot more in a video than you can through a caption, so consider including info in your Story that didn't make the final cut for your feed post.
BEFORE AND AFTER
Before and after Stories are great for things like makeup tutorials or beauty products, but shouldn't be ruled out for other categories too! Why not get creative with a before and after of your foodie creation? Nothing shows enjoyment more than a clean plate at the end of a meal.
It pays to be careful when promoting products like weight loss supplements or treatment plans, as some advertising guidelines restrict you from showing before and after shots unless they can be proven to be true. So just make sure you read the brief carefully and avoid anything that doesn't align with the brand.
RE-SHARING YOUR FEED POST
While re-sharing feed posts on your Story is a great way to drive engagement, a lot of brands don't see the value in it for them. To be frank, they think it's a lazy way to try and get more money out of them.
It's up to you to flip the script and think about how you can make this valuable to a brand. Why not ask your followers a question, invite them to a discussion, or tell them you've discovered a product you think they'll love? If you make your Story more brand focused, they'll be more willing to pay for it.

Ways to amp up your Stories
GET INTERACTIVE
When you flick through Insta Stories, polls pop up left, right and centre. They're a fun, lighthearted way to get your followers interacting with your content. By encouraging people to vote on a question or asking their opinion on a product, you get them actively engaging with the brand you're repping. We vote YES!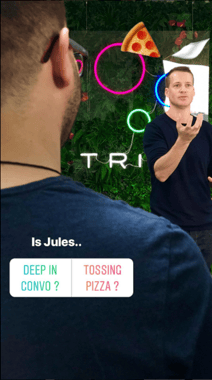 BE CREATIVE
Stories have a range of quick 'n' easy design and motion templates to help you enhance your content and make it more interactive. You can insert animated banners, text, filters and music. You can Superzoom, Boomerang, Slowmo and use tonnes of effects. The options are endless.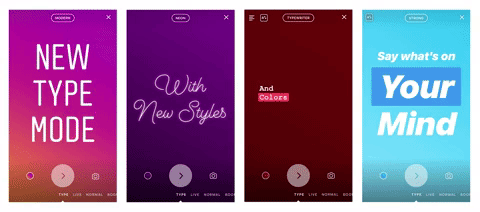 You can even use the colour pin drop feature to sample colours from your photo for your text to help match your personal style.


TELL A STORY
As a rule of thumb, simply talk honestly about the brand or product you're working with and share your authentic experience. How did you use it? What were the benefits? Why would you recommend it? Product reviews are a holy grail for brands, and Stories are a great format for making them quick and easy. Avoid Boomerangs unless a brand specifically asks for them. Not only are they lower quality, but Boomerangs are also often fast and flashy – which, from a brand's point of view, means not so engaging. While great for clinking glasses with friends, they're not so great at telling a story.
Make sure to tag the brand in the Paid Partnership so they can re-share it and so you can get more $$ if they want to turn it into a Branded Content AD.
Data tells us that audiences don't mind when content is sponsored, as long as the creator is open about it and the recommendation is authentic.

Apps to use
There are a few great apps for increasing the overall quality and value of your Insta Stories.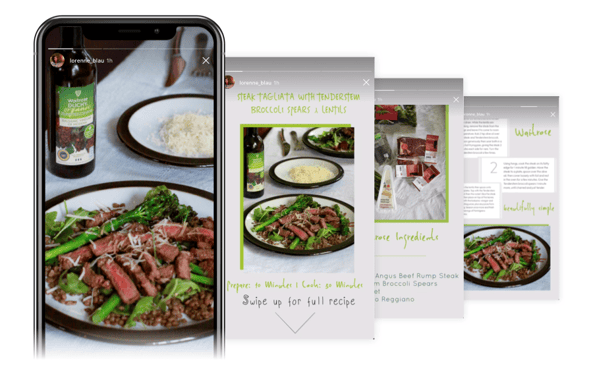 Unfold: This easy-to-use app comes with a number of free Stories templates, as well as premium packages you can purchase if they better fit your style.

StoryLuxe: Another great app for templates, StoryLuxe allows you to filter by style and includes some fun lists to tell your followers about yourself.
Canva: If you want ultimate creative control, Canva is a one-stop shop. Available both on desktop and in an easy-to-use app, the creative possibilities with Canva are endless. Remember, getting that approval all comes down to standing out in a brand's inbox.


Swipe Ups
No matter their campaign objective, a brand's end goal is always to sell something. So the more action you can drive from your followers, the more the brand can attribute their sales success to your Story!

Regardless, all campaigns come with a Call To Action. If you've got 10k+ followers, it's worth adding a Swipe Up link to encourage your followers to learn more; if you have less, you can drive people to a link in your bio. If you use your Stories to drive action, brands will absolutely love you. Just make sure your recommendations remain genuine by only promoting products you truly believe in.

Ready to tell your story?
As a quick recap, here are the key things to remember for nailing Story submissions:
1. Be creative
2. Be interactive
3. Hero the brand
4. Add value for your audience
Now... go tell that story!