The influencer industry is an exciting and mysterious world.

As The Independent put it, it's a "universally acknowledged" truth that influencers can make a little extra money from Instagram.

All you need to be a Micro Influencer today is a knack for creativity and 3000+ followers. If you have these two elements, you could have a side hustle on your hands.

However, the question still remains: How much can you really make as an influencer?


Who Are We Talking About?
Before talking money, let's explain who's on TRIBE.

TRIBE works with micro Influencers with 3,000+ followers on Facebook, Instagram or Twitter.

These are the everyday people creating amazing content for their social media feeds.

Each influencer on our platform has their own niche audience that dictates which brands they work with and how much they charge per post.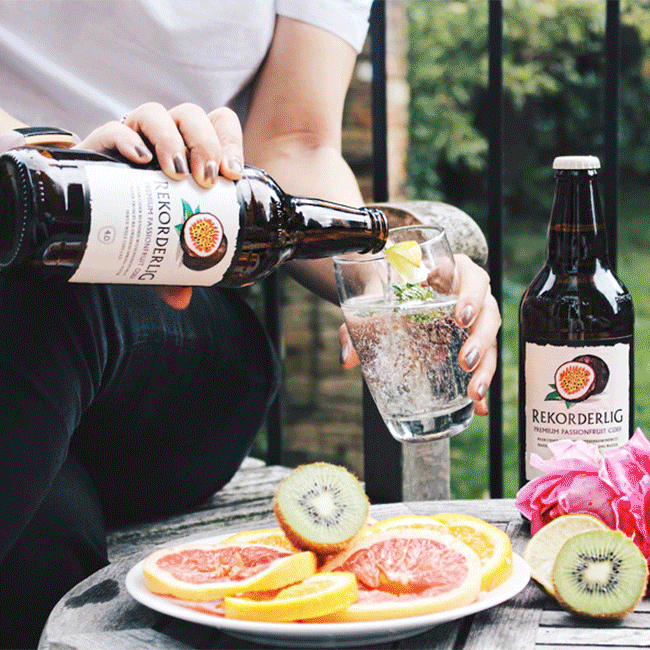 So how much do these influencers earn?
At TRIBE, we have an industry 'rate card' for influencers to use as a guide to pricing their content.

As Business Insider reported, "TRIBE's top influencers in the UK area are earning £110 per post and up to £600 per week through the platform."
It goes as follows: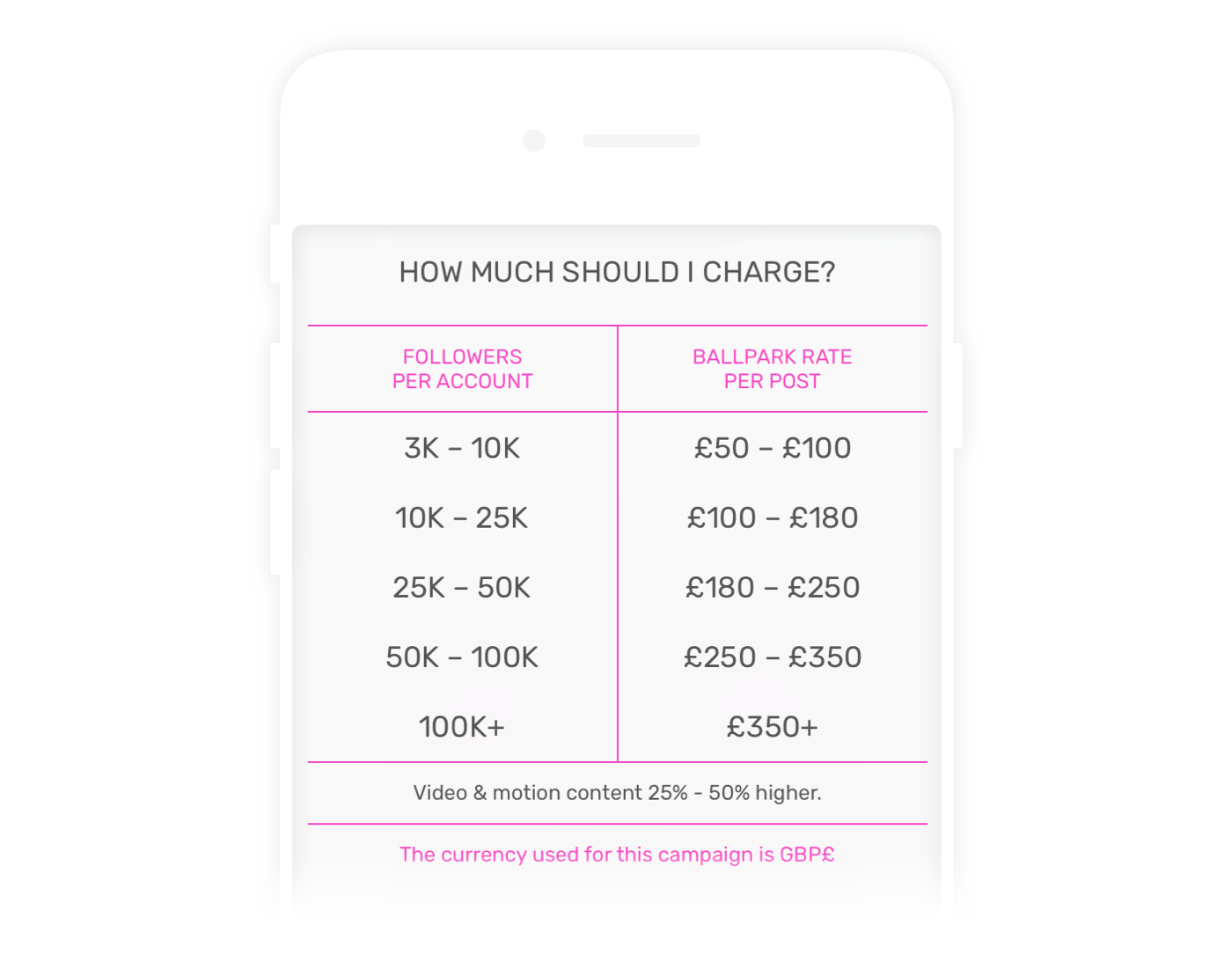 Do influencers charge this based solely on follower count?
Not exactly.

This is our guide for influencers. In reality, a lot of factors go into the pricing, such as:
- Level of engagement.
- Their TRIBE rating.
- The quality of the content.
- How long it took to create.
Influencers make the final call, but rarely stray too far from the price brackets listed above.
So, how does it work?
Easy.

Influencers simply open their TRIBE app and submit content to brands they already use and love. They'll also nominate a price they're happy to post that content for. If the brands like it, they'll approve and the influencers publish it to their feed and get paid within 48 hours.

Brands can also negotiate the price with influencers, or simply decline if it's not what they're looking for.
Why do influencers use TRIBE?
Influencers of all sizes use TRIBE because it saves time AND allows them to make a living from doing what they love.

In the old days, only the influencer with the most followers got the opportunity to work with brands.

As time went on, brands eventually realised that beautiful quality imagery and content was more valuable than popularity.

What's more, as covered over on The Independent and also on The Daily Mail, "brands can now reach 20 times as many consumers by paying a number of ambassadors the same price they once would have paid one."

Now, the influencer with the best quality content is on the same playing field as top-tier influencers. Some of our influencers have even been able to leave their day job completely and start influencing full-time.

In fact, our highest-paid influencer - a dietitian from Sydney, Australia - has earned over £65k from 23 months on TRIBE. She uses her influencer status to champion the importance of healthy eating and fitness, and only uses TRIBE in her spare time!

To see what sort of brands you could be working with on TRIBE, simply download the free app below and have a look around.

It's amazing to think that working with the world's biggest brands is only one click away.