Since our launch, TRIBE has helped Creators like you, earn money by crafting content to publish to your social account. With TRIBE Content Campaigns, you can get paid for your pics and clips without having to publish them!
Yep! Instead, the brand buys your content and uses it in their own marketing. Everything from social ads, emails, websites to billboards.

What's so good about Content Campaigns?
Well for a start…

Let us explain.


MORE MONEY
For every approval through a Content Campaign, you'll be paid a fixed fee of $150 for still images and $300 for video content.
This may be less than you receive for an Influencer post, but you can now sell a lot more content than Influencer posts. I'll break it down.
The amount of money you can make from influencer marketing is somewhat limited. As it should be. For instance, if you publish a sponsored post every day, you'll be far less attractive to brands and followers. Brands don't want to appear amongst a sea of #ad and your community certainly didn't follow you for that.
Content Campaigns, however, blow the roof off your earning potential!
Not only can you submit up to 6 pics or clips per Content Campaign, but because you're not publishing them, you're no longer restricted by how many you can sell. In fact, you can sell all 6 submissions.
MORE CAMPAIGNS
Same applies here. Since you are not limited by how many posts you can publish, there is nothing stopping you from submitting 6 pics or clips to as many campaigns as you want.
MORE CREATIVE FREEDOM
This is where things get SUPER interesting.
Most TRIBE Creators have an account dedicated to a particular passion or expertise. It could be parenting, fitness, beauty, baking, fashion, travel… you get the drift.
So it makes it a little tricky for a fitness Creator to submit to ice cream campaigns, or for a food stylist to all of a sudden promote her car. And yet, one thing all Creators have in common, is that they can take stunning pics and clips that brands want to buy.
TRIBE Content Campaigns are your opportunity to unleash your creative talent for categories you've never submitted to and earn for your content, not just your community.
Some Frequently Asked Questions
WHAT EXACTLY IS A CONTENT CAMPAIGN?
In the beginning, TRIBE only offered Influencer Campaigns, where a Creator with 3000+ followers submits content to a brand's brief, and once approved, the Creator publishes it to their social account.
Then brands started asking Creators if they could purchase the rights to the pic or clip so they could use it in their own advertising channels. THEN brands started to say "Hey, I just need your content, you don't even need to publish the post first." Crazy, hey?
So, TRIBE released Content Campaigns, where Creators craft content but never publish it to their followers. It's purely for the brand to use in their advertising or marketing channels.
HOW DO I FIND CONTENT CAMPAIGNS?
You can identify them in your Campaign Feed by the image icon located next to the campaign name.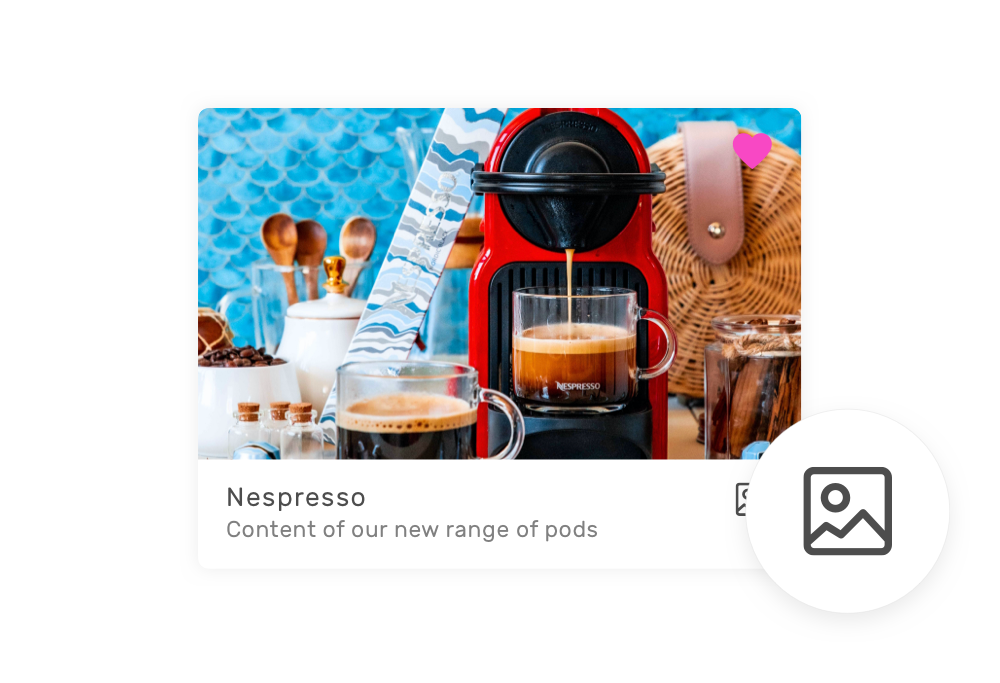 It's then over to you to do your thing and create stunning content for brands to splash across their marketing channels!


WHAT'S THE APPROVAL PROCESS?
With Content Campaigns, you are invited to create and submit up to three pieces of content to a brand's brief.
The brand will view your content, shortlist and get back to you with any changes. Pro tip: this is why it's a good idea to keep a variety of snaps from each shoot handy for resubmitting.
Once approved, you'll get paid within 48 hours or 30 days (depending on the payment option you've selected) and the brand will then be able to download the original version of your image to use for all of their advertising needs.
HOW MUCH WILL I BE PAID?
You'll receive a fixed fee of $150 for every image or $300 for every video. Since you can submit up to 6 pieces of content, you could potentially earn up to $1,800 per campaign. Ka-ching!
While this amount might be less than what some make from Influencer Campaigns, not having to post to your socials means you can put your creativity first, and even create content outside of your niche. This allows you to submit MORE content to MORE campaigns and earn a lot more than you might from Influencer Campaigns in the long run.
"Content Campaigns give me an opportunity to be creative and increase my earnings without cluttering up my profile with #ads!" - Mihaela Ifrim.
CAN I STILL USE THE IMAGE AFTER IT HAS BEEN LICENSED?
Unfortunately not. Once your content has been purchased by the brand, you no longer own the rights. Sadly, this means you can't publish it on any blogs, social accounts or sell again… but keep an eye out, you might just see your content up in lights!


SO WHAT ARE YOU WAITING FOR?