Let's talk about Instagram's controversial new product update.
Instagram is testing hiding the 'likes' on posts. This update rolled out in Canada earlier this year, and on July 18, 2019, was also introduced to 6 other countries, including Australia and New Zealand. As of last week, Instagram users in the United States will also see the changes applied to their accounts.
So what does it mean, why have they done it, and is it really something brands should be worried about?


What does it mean?
The potential Instagram update means that when you scroll through your feed, the 'like count' of posts will no longer be visible to users. Instead, the total number of likes will be hidden and only the content creator themselves can access who has double tapped their post - by tapping into it themselves to unlock their view count.

Why are they doing it?
Put simply, Instagram is using this update to drive brands into putting more spend behind video ads and creating content within the social channel. With consumers increasingly gravitating toward this style of content, and more than half of Insta's 1 billion active users updating their IG stories daily, the development comes as no surprise.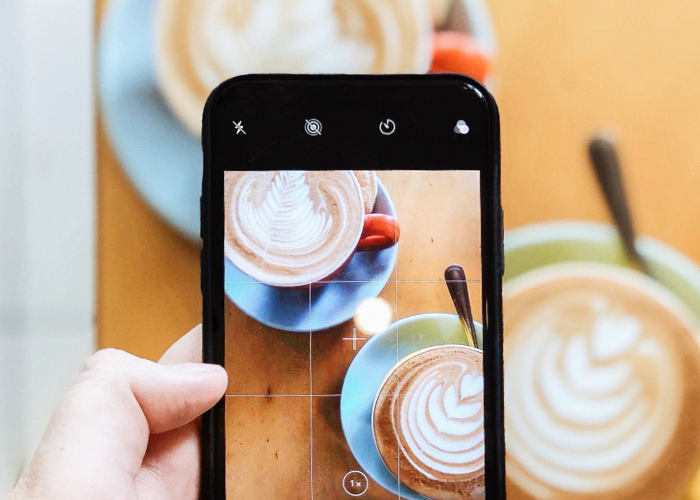 @stepheats_ for MilkLab Co

Adam Mosseri, Head of Instagram, told Buzzfeed that they want to create "a less pressurized environment where people feel comfortable expressing themselves" to help tackle mental health and promote more mindful usage.
While this update will undoubtedly be rewarding for users of the platform, it will also be beneficial for brands. Encouraging influencers to create more authentic content and post more fluidly – instead of plugging for popularity – helps to drive more meaningful engagement, but also generate more genuine consumer behaviour.

How will it affect Influencer Marketing?
There are plenty of predictions on the shock bomb affect this will have on influencers, as brands start to become more selective of the creators they choose to partner with.
As reported by Techcrunch, Instagram representatives acknowledged this potential issue, saying "We understand that this is important for many creators, and while this test is in exploratory stages, we are thinking through ways for them to communicate value to their brand partners".
While the permanence of this update is still up in the air, it goes without saying that Instagram will only continue to roll out the feature to more countries if it proves to benefit their product by increasing engagement or user activity. If anything, this will be a vote of confidence for brands looking to capitalize on influencer marketing.
Not only will this new release push creators to craft a higher standard of content – it will also push brands to seek out new, more meaningful metrics, such as sentiment, story engagement, saves, click throughs and swipe ups.
The future of social media is high-quality, creative authentic content, giving the viability of platforms like TRIBE a seat at the media buying table.
The future of social media is high-quality, creative authentic content, giving the viability of platforms like TRIBE a seat at the media buying table.
TRIBE is a self-serve platform & app that enables you to efficiently run risk free micro-influencer campaigns at scale. We flipped the traditional model. Let influencers pitch content crafted just for your brand.