In a general sense, we all know what TikTok is. We all know that it's hugely popular — it just reached the 1 billion monthly users milestone after only three years of operation.
The question on every brand marketer's lips is: how can we get in on this?
TikTok is pretty different to any social media platform that's come before, and it can have enormous benefits for your brand.
Here's everything you need to know about stepping into the world of TikTok.
How to use TikTok as a brand
Step one: Sign up
First up, you'll need to create an account. You can technically view TikTok videos via a link without signing up, but to scroll through the app and make your own videos, you'll need an account.
Open up the app and click on the "Profile" tab in the lower right. You can sign up with your email, a phone number, or a Google/Apple/Facebook account. Once you're signed in, it's time to create your profile.
Add a profile photo, choose a relevant username, and write a short bio about your brand. You can also link out to your Instagram or other important places.


Step two: The For You Page
There are two main places you'll be spending time on TikTok (when you're not making videos, that is!). First, the For You Page (FYP) is your home feed, where users are served an endless stream of content based on their interests.
The TikTok algorithm is notorious for figuring out every user's interests, no matter how niche or off-the-wall. The app tracks what kind of content you engage with, how long you watch specific videos, which types of content you share with friends, and which videos you skip altogether.
Within just 30 minutes of scrolling the FYP, the TikTok algorithm will have a pretty in-depth idea of what kind of content you love and what you just don't want to see. Of course, the more time you spend in-app, the more tailored your content will be!
This is excellent news for brands trying to reach new audiences, but more on that later.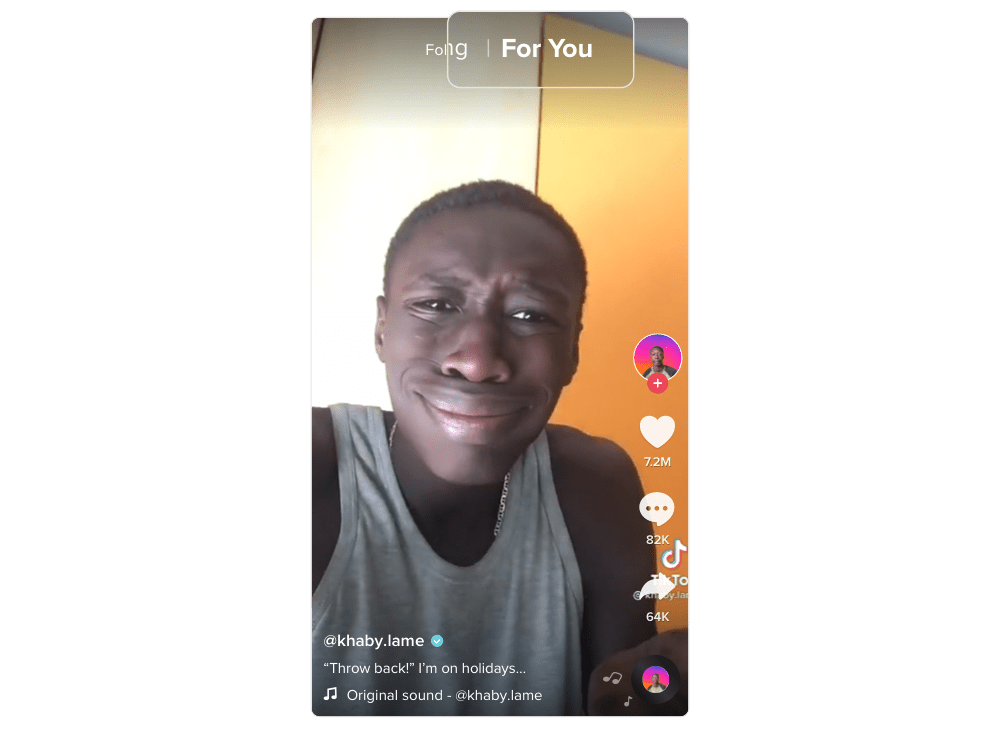 Step three: The Discover tab
The FYP is sometimes so specific and tuned to a users' interests that it can be hard to know what's going on with the rest of the app at a macro level. That's where the Discover tab, accessed by the magnifying glass icon on the bottom left, comes in handy.
This is a curated selection of content based on your location. It will show you the biggest trends, most popular effects, and most-used sounds and audio tracks. The Discover tab is the best way to find out what's trending daily outside your specific niche. Click on each trend to view its top videos — you can also bookmark it for later.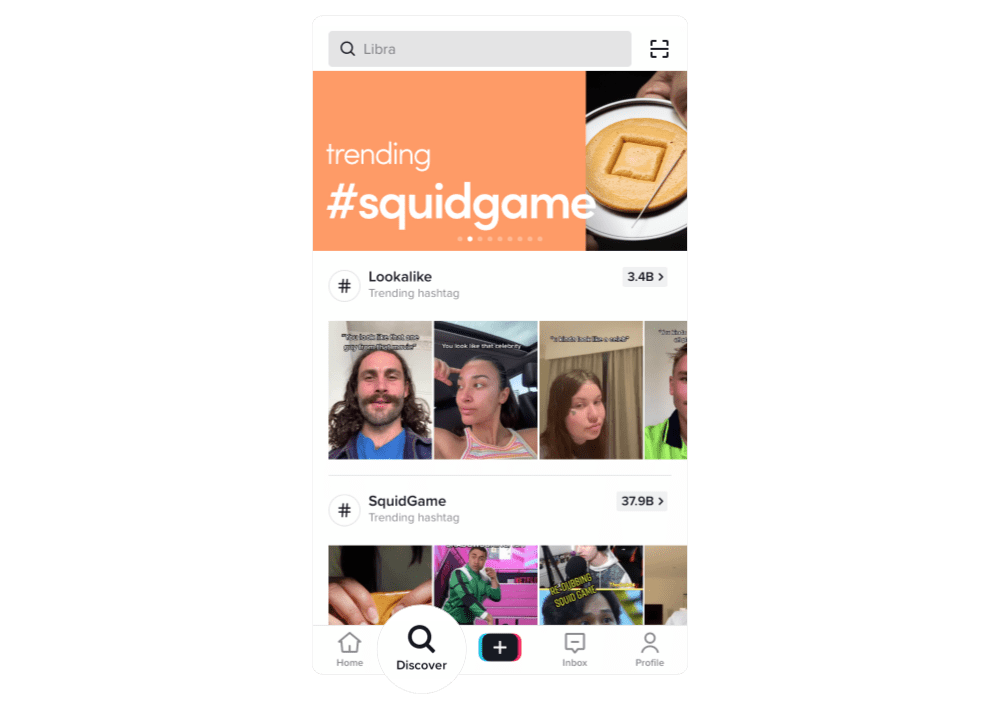 Step four: Explore your niche
Now that everything's set up and you've got a feel for the app, you can begin to find creators within your target audience. Use hashtags, see whom people are engaging with, and start following and commenting on influencers in your niche.
To build an engaged community on your TikTok account, you'll need to start by engaging with other accounts in your category.
When watching a TikTok, the buttons along the right-hand side of your screen are how you can engage with it.
• The first icon is the creator's profile picture, which will take you to their page
• The heart icon is to like a video
• The speech bubble is where you can leave a comment for the creator
• The arrow allows you to share TikTok videos to other platforms, bookmark the post, or save the video to your phone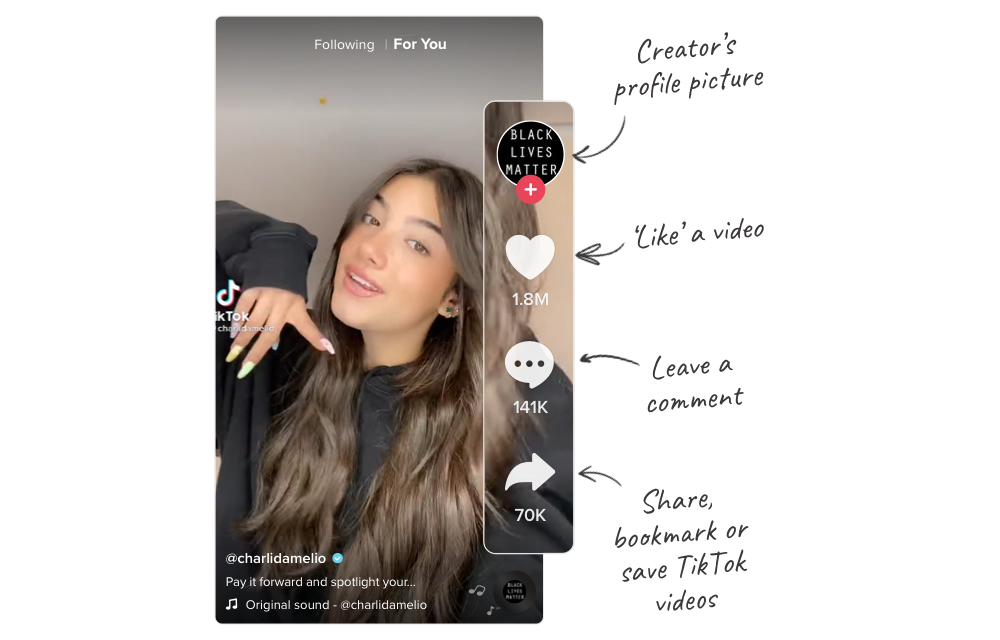 How to create content on TikTok
It's time to make your first video! Don't stress too much — you'll find that TikTok is a lot more laid back than other social platforms. Having high-tech equipment and studio lighting definitely isn't a necessity. In fact, the more natural and 'behind-the-scenes' it looks, the better!
The most important thing is having a strong creative concept before you start shooting.


Step one: Filming content
Hit the big plus (+) button at the bottom of your TikTok app when you're ready; this opens the camera. Then, have a bit of a play around with the different icon options on the screen. You can add filters, music, change your recording speed, set up a self-timer, and add AR effects.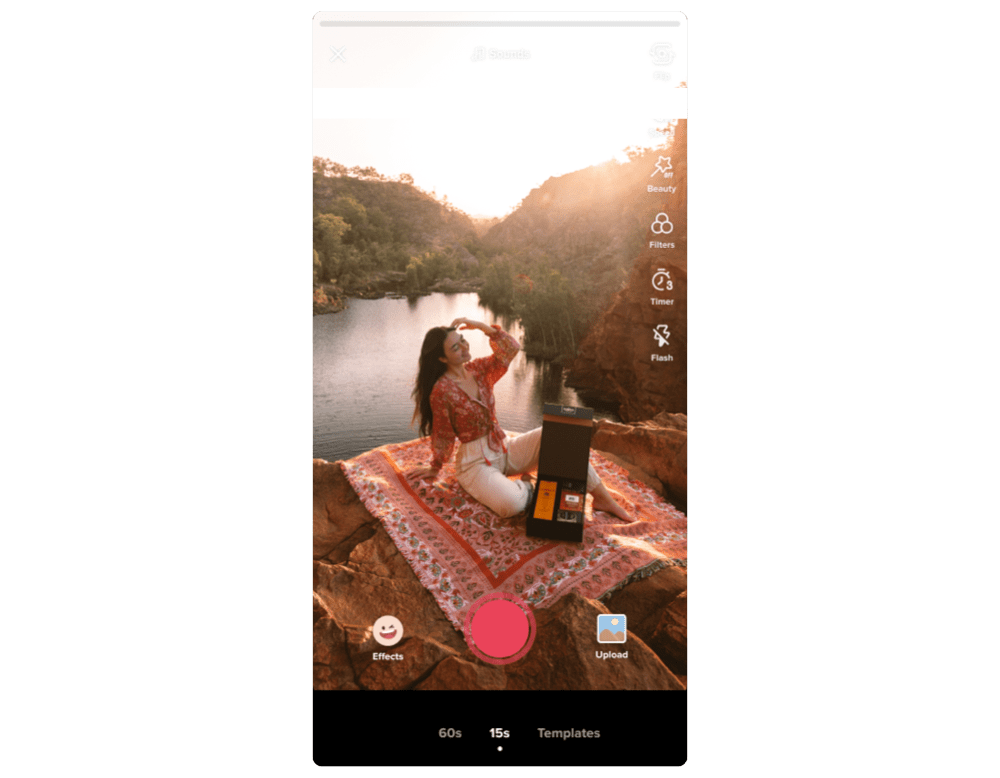 Step two: Spicing it up
Once you're comfortable shooting in-app, you can start jumping on trends and challenges; you'll find the effects library in the bottom left corner.
Another popular element of TikTok is the ability to duet other users' videos to add commentary. You can do this by clicking the arrow icon while watching a video.


Step three: Sharing your video
Once you've finished creating, all that's left to do is add a caption and hit post. You can increase your reach by adding a few relevant hashtags to your caption, but keep it limited to no more than five.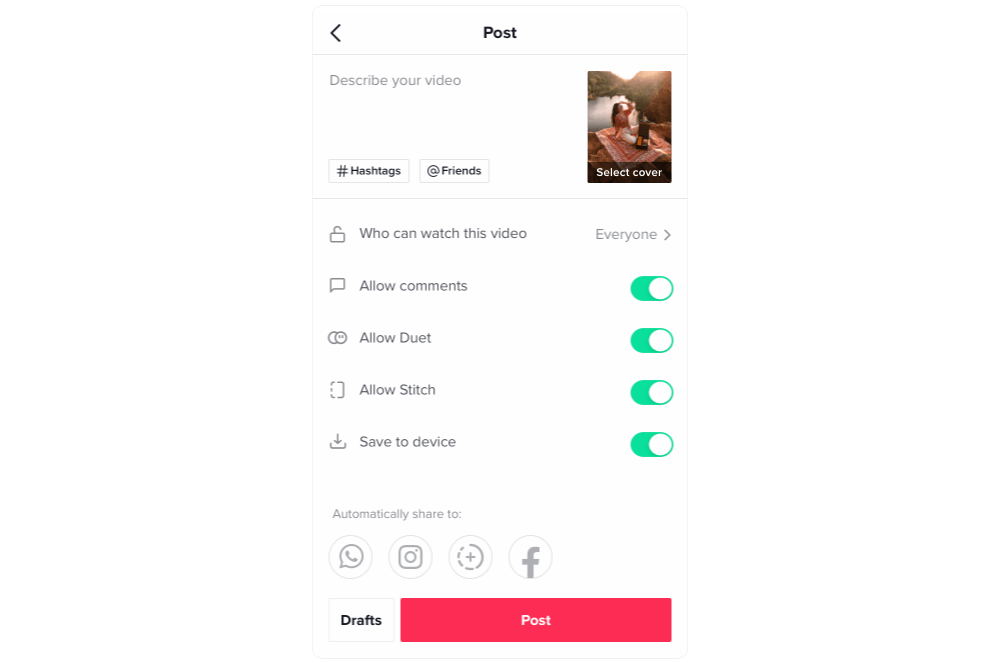 How to succeed on TikTok as a brand
Unfortunately, there's no magic formula to gain immediate success on TikTok; but it is possible to get a massive reach with your content. Here are some things to keep in mind.


Engagement is everything
You've probably heard this time and time again while marketing on Facebook and Instagram. But on TikTok, engagement is more important than ever. The more that users watch, like, share, and comment on a video, the more it will be pushed to other users' FYPs.
You need to be making content that gives your audience something, whether it's knowledge or entertainment. Remember that TikTok is all about creators, not photographers. Unlike other social media platforms, the content that does best is less about aesthetics and more about value.


Get inside your audiences' heads
More than any other generation before them, Gen Z are very savvy about being marketed to. So finding success on TikTok isn't about advertising; it's about creating the kind of videos that they're already watching and engaging with.
A great way to cement yourself in your TikTok niche is by working with influencers. They've dedicated countless hours to growing their audience and building a trusted and engaged group of followers.


Experiment!
TikTok is the perfect place for brands to experiment. It's a forgiving place where you can loosen up and see what works. The upside of the app's powerful algorithm is that you'll be able to quickly determine what resonates with your audience and what falls flat. Not sure how to harness that experimental mindset? Here are some pointers.


Ready to kick-start your TikTok strategy?
TRIBE helps brands unlock instant branded content from talented and influential creators who already use and love their products, and we will soon be integrating TikTok into our platform! In the meantime, get in touch today to learn more about the TRIBE platform.