Flickering lights, glistening snow, steaming hot cocoa by the fire – there's no doubt that Christmas is a truly magical time.
Influencer inspiration is rife during the festive season, and as content creators begin transforming their socials into winter wonderlands, brands need simply upload a brief and let that seasonal spirit work its magic.
But, without the colour and vibrancy of the warmer months to fall back on, it's important for brands to gift creators a little extra inspo to make their content sparkle.
With 71 percent of consumers saying they're influenced by social media for holiday gift inspiration
- via Hubspot
It's crucial for brands to be capitalizing on this consumer behaviour and making sure their marketing content is up to scratch.
Luckily, there are a range of creative formats you can request for your campaign to capture the most magical moments of the festive season.
Here's a few ways to generate enchanting Christmas content and sleigh your TRIBE influencer marketing campaign!
Cinemagraphs
Cinemagraphs are the latest motion trend taking our socials by snow-storm, and it's not hard to see why. These mesmerising illusions add a touch of magic to an otherwise ordinary snap, making them perfect for capturing those special Christmas moments.
Has the steam from a hot chocolate ever been so enchanting?

@scandimummy for Lakeland
Flat Lays

Flat lays are a simple, aesthetic way to display any brand or product. They're perfect for capturing make up, clothing, travel gear, foodie pics – you name it. But Christmas presents the perfect opportunity to make those flat lays a lil' extra festive! Put the word out for influencers to slay their flay lays with tinsel, treats, textures, Christmas lights – you name it.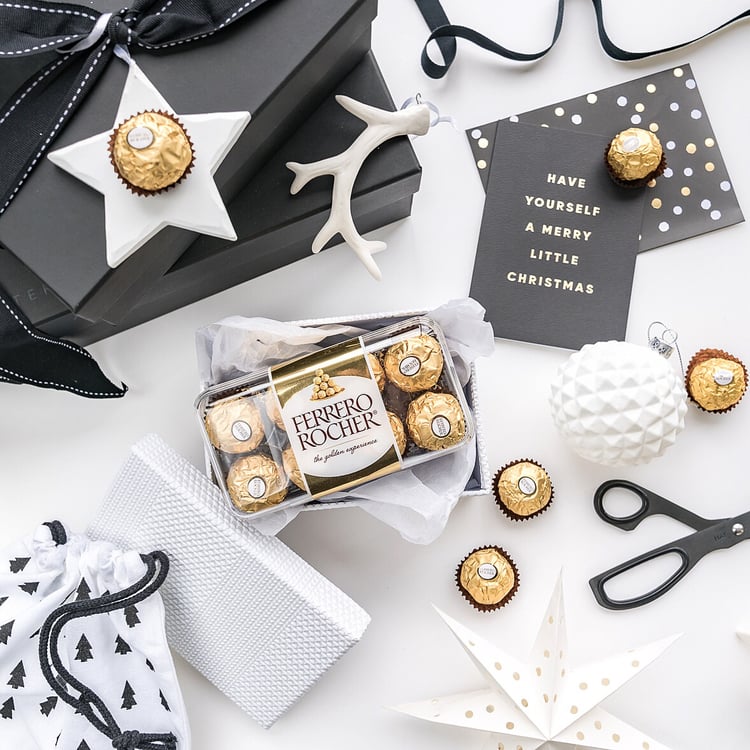 @justine-ash for Ferrero Rocher
Slow Motion
Slow Mo can capture a single moment in stunning detail, highlighting subtle movements with a sleek, cinematic feel. This format is a simple yet mesmerising way to capture those majestic moments - think snow falling, ripping off Christmas wrapping or kids jumping into their parents' bed on Christmas morning.
@catherinemack for ecodownunder
Stop Motion
Stop motion is a fun and quirky form of content that can work for almost any subject or occasion: if it can move, it can be made into stop motion! This technique is perfect for capturing the fun and festive nature of Christmas: Think product unboxing, gift wrapping, tree decorating or adding a unique spin to step by step xmas recipes.
@danibarrois for Lindt
Carousels
Instagram's carousel feature allows creators to upload 10 photos and videos in a single post, which can be a goldmine for brands – especially at Christmas time. By requesting carousels, you could be getting 10x the content for the price of just one post. Think festive make-up tutorials, before and afters of decorating the tree, or even step-by-step recipes for Christmas dinner.
Check out how cool an insta carousel is here.
Christmas is just around the corner, so now is the perfect time to submit a brief!