If you've ever found yourself standing on a cafe chair, iPhone hovered over your brunch while you fend off judgemental stares, you know that to take a great flat lay – you gotta commit. But, getting that perfect Insta-worthy shot can make it totally worth it!

Flat lays are a simple, aesthetic way to display a brand or product. They're perfect for capturing beauty products, clothing, travel gear, foodie pics – you name it.

So, here's how to slay your next flat lay!
Lighting
At TRIBE, we swear by good lighting! It is honestly the most crucial element of any photo, and flat lays are no exception. Gentle, natural lighting will make your photo glow and evenly showcase the products.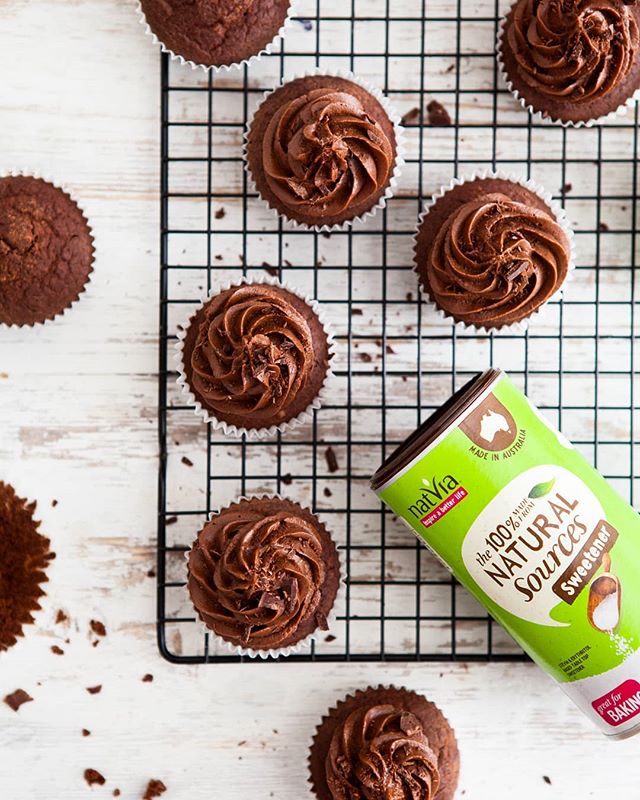 @goodnessisgorgeous for Natvia
Early morning light is perfect for shooting, as it's soft yet bright. Plus, it's a great excuse to go out for brunch! (Like we needed another one…)
Bonus tip: If you're running low on light, use a reflector such as foil or paper to bounce more light into your photo. Here's how to make one in 60 seconds
Color Scheme & Theme
Before you start flat-slaying, it pays to keep your feed's color scheme in mind. Some colors complement each other, and others don't. Choose a color scheme that aligns with your feed to stay true to your personal brand and keep that aesthetic on point!
In addition to looking pretty, your flat lay should tell a story and describe a moment in time. You can choose any theme you like – travel, fashion, beauty, food, 'a day in the life' or even your morning routine. No matter what theme you choose, every piece of your flat lay should align with and further your narrative.
Background
A clean, simple background is best to make your flat lay pop. Paper, concrete, floorboards, bed sheets, tiles, tabletops – anything that doesn't draw attention away from your lay!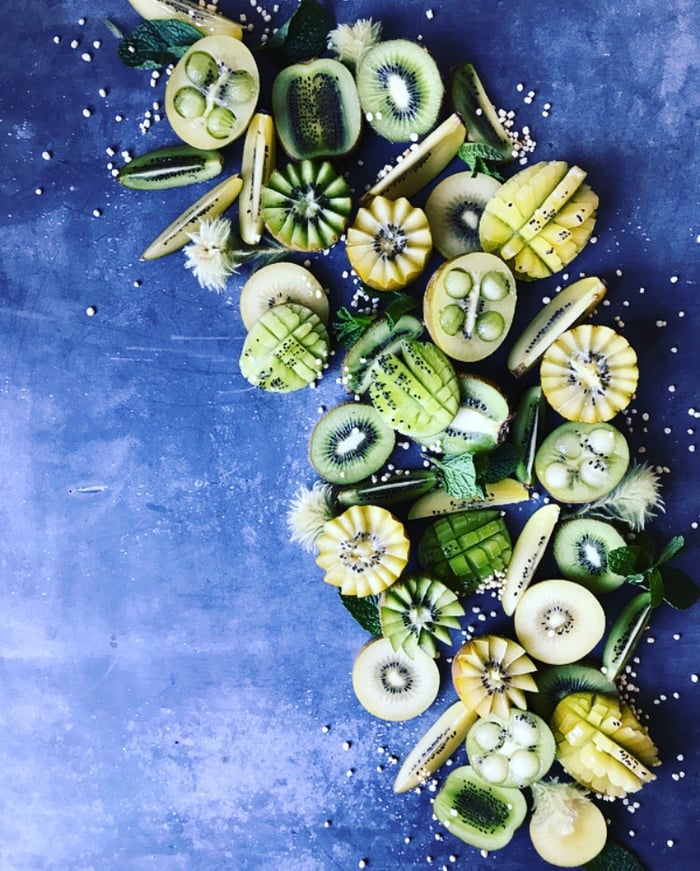 @thesunkissedkitchen for New Zealand Kiwi's
It's also important to leave space in your arrangement to avoid the shot looking cluttered. Give the contents of your flat lay some breathing space and let the background do its thang!
Props
While the aim of any TRIBE shot is usually to showcase one brand or product, it's important to fill out your flat lay.

Everything should still be somewhat related – for example, you could arrange it around the 'what's in my bag' trend, or follow a pastel color scheme.
But at the end of the day, TRIBE is all about getting creative! Don't be scared to mix and match, try out new things and show your true colors.
Shoot
A birds-eye view is arguably the most iconic element of any flat lay, so give your camera some height! If you set up on the floor, you'll be able to shoot it with your two feet planted firmly on the ground. But, if you're shooting on a table or bench, get a lil' higher (safely!) – stand on a chair, a step ladder, a friend's shoulders, or whatever you have handy!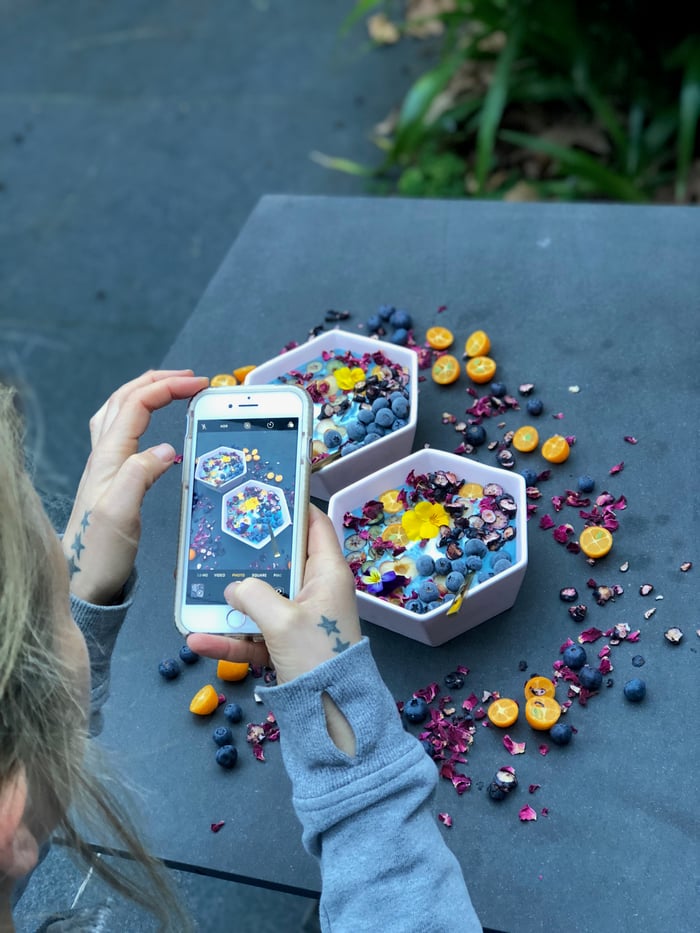 @thesunkissedkitchen
Before you start snapping, ensure nothing is blocking light or casting shadows in your shot. You can even use a tripod to position your camera directly above your flat lay to avoid camera movement and keep your shot crystal clear.

Bonus Tip: Use your phone's grid feature to ensure the image is balanced and highlights the important elements of the shot.
Edit
A great flat lay shouldn't need much editing – maybe a few tweaks at most! But, if you want to lighten or brighten your shot, simply turn up the brightness, exposure, contrast or saturation to fit your taste.
You now have everything you need to flat-slay your next flat lay! So what are you waiting for? Order some brunch, get up on that cafe chair and get snapping!