In the world of Instagram marketing, we know that UGC is essential for building trust and finding new audiences. Meanwhile, targeted ads and promoted posts are the backbones of social marketing.
What if there were a way to combine these two powerhouses? Enter: Meta's Partnership Ads (formerly known as Branded Content Ads). They're the perfect combination of paid advertising and user-generated content — read on to find out more!
So what are Partnership Ads?
Partnership Ads hit Instagram back in 2019. They're posts shared by creators in partnership with a brand, which are then promoted as an ad. Partnership Ads take influencer content up a level.
As a brand, if there's a particular organic paid partnership with an influencer that's resonating with your audience, you can pay to promote it further.
Partnership Ads are a great way for businesses to find new customers authentically. Gone are the days of targeted ads that are mostly ignored as people scroll through their feed. Instead, using real people, who are thought leaders within your niche, you're creating content that's far more engaging.
It just makes sense to give your influencers' posts a little extra push from the algorithm!
All Partnership Ads on Instagram contain the Sponsored label in the post, so audiences know they're seeing paid content.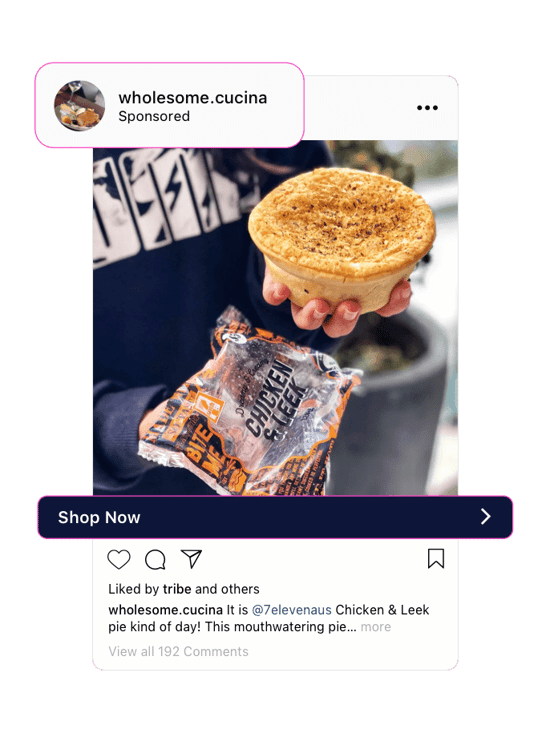 How to create Partnership Ads
The process for creating Partnership Ads on Instagram is simple. First, take a look at all your influencer posts, and determine which is performing best. Then, through the Published Tab of your TRIBE campaign, you can sort your creator posts by highest engagement.
Once you've identified the post you want to boost, it's as simple as requesting and accepting a pricing scheme for your ad. Of course, this will vary based on your creator's following and engagement rate.
For the full process of creating Partnership Ads on Instagram, check out our step-by-step guide for beginners.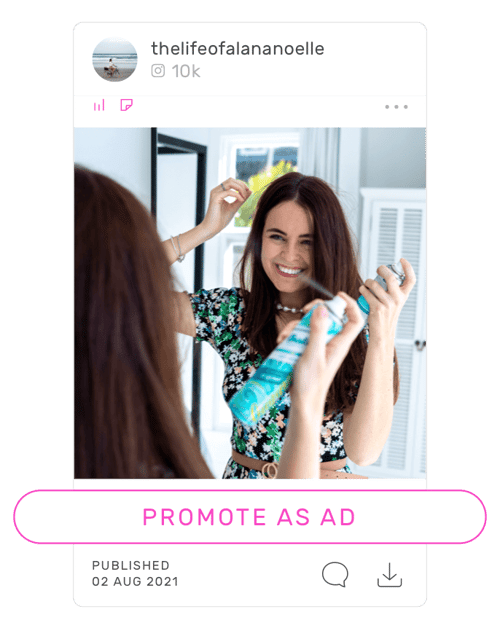 The importance and potential of Partnership Ads
Partnership Ads have a huge potential to drive successful engagement for your brand.
While regular posts from your official account are important for building your brand identity, influencer marketing is a crucial tool for getting new customers and establishing trust as a company.
Take those branded creator posts and combine them with the power of the Instagram algorithm? It's a match made in heaven!


PARTNERSHIP ADS:
• Increase the reach of your branded content, putting it in front of more eyes than you and your influencer would be able to reach on your own. Again, this is mutually beneficial for both of you.
• Provide transparency by labelling all branded content as a "paid partnership" — this is increasingly important for many Instagram users who feel they're being bombarded with undisclosed ads.
• Can be integrated with the Shopping function, allowing users to shop your products directly from the promoted post. Check out our complete guide to product-tagging on Instagram for more info.
• Gain insights via your Meta Ads Manager. You'll be able to see all of the results and ad metrics for your posts, which can help inform your future content strategy.
Don't believe us? Let's check out an example
Guzman Y Gomez, a beloved Mexican fast-food chain, has found great success working with influencers on Instagram. They found that their followers respond best to raw and real content, which meant that any highly polished ad content had to be thrown out the window.
Instead, they selected a handful of creators who already loved their brand and worked more closely with them.
Before Partnership Ads came in, GYG found that their influencers' posts consistently got better engagement than their Business As Usual (BAU) ads. And now, they can combine the two.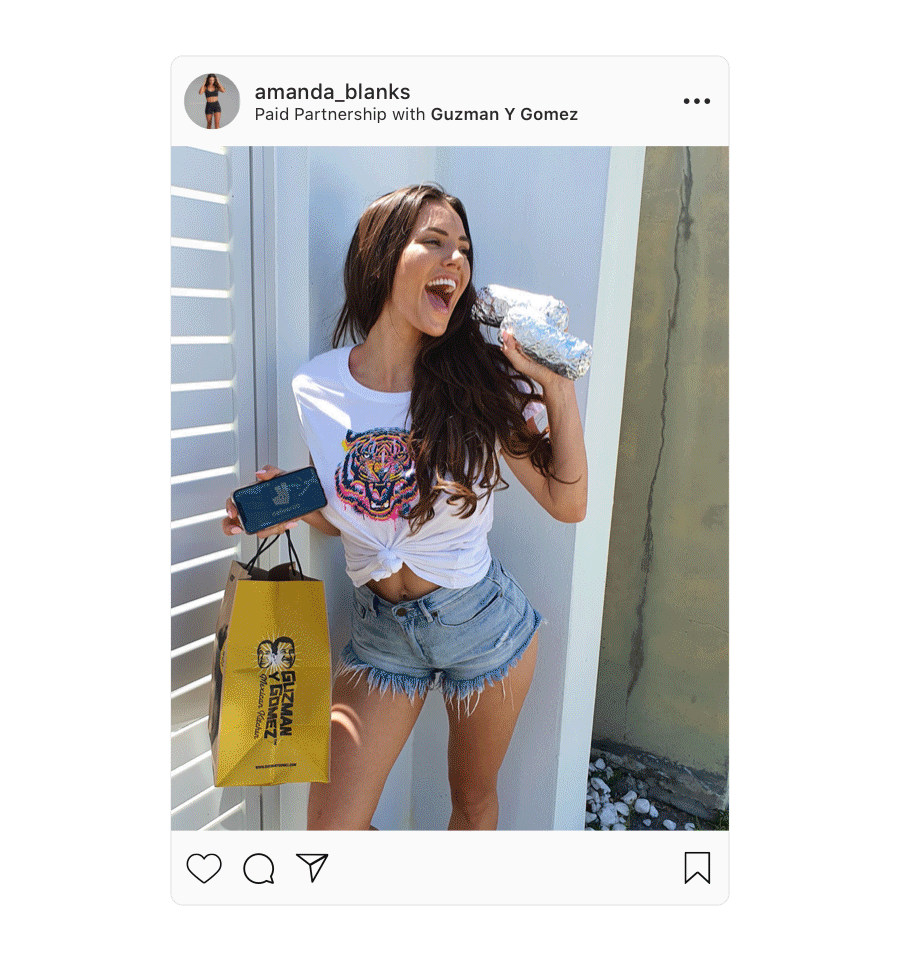 You can even make branded Stories as well
Partnership Ads don't just have to be limited to feed posts. Brands can now run ads in Stories, and it's been embraced to great success. Data shows that 60% of people watch Stories with the sound on, while in-feed videos default to mute. They're also more interactive, with polls and quizzes, and take up the whole of your screen, making them way more eye-catching.
Keen to dive into branded Stories? We've got a full guide here to get you started.
Should you switch to Partnership Ads only, or do a mix of both?
At this point, you're probably wondering why you should ever bother with BAU ads again if influencer content is so powerful.
But really, we shouldn't neglect the old ways just because there's something new and shiny to play with. In fact, the best way to succeed on Instagram is to combine BAU with Partnership Ads.


Research out of the APAC region showed that 80% of the time, using Partnership Ads and Business As Usual (BAU) ads together drives more incremental purchases than using BAU alone.
Ultimately, it's best to combine both forms of Instagram advertising in your campaign strategy. Together, they're a force to be reckoned with!
Want to know more about working with influencers?
TRIBE provides brands with Creator Marketing and Premium UGC solutions to build, manage and measure their own community of creators to craft high-performing content. Find out why some of the world's biggest brands use TRIBE.