We know, getting declined can suck...
"You'll never have a 100% approval rate, so don't take a decline personally."

- Bec Gawthorne, @nourish_naturally
That's a quote from Bec Gawthorne, aka @nourish_naturally on Instagram.
Bec has made over $100,000 on the TRIBE platform and knows the secret to getting a lot of approvals is also being cool with declines.

While Bec has cracked the code and is laughing all the way to the bank, that doesn't mean that a decline doesn't hurt.

In fact, it can really throw your confidence.

If you're seeing an incline in your declines, it might mean you need to tweak the content you're submitting.

So, let us help! Here are the 5 main reasons TRIBE creators get declined:

1. Your style isn't on brand
If your vibe or tribe doesn't align with the brand or campaign you're submitting to, it's no surprise you're getting declined.

This doesn't mean your content isn't on point – just not on brand. Get to know the brand you're repping before creating your content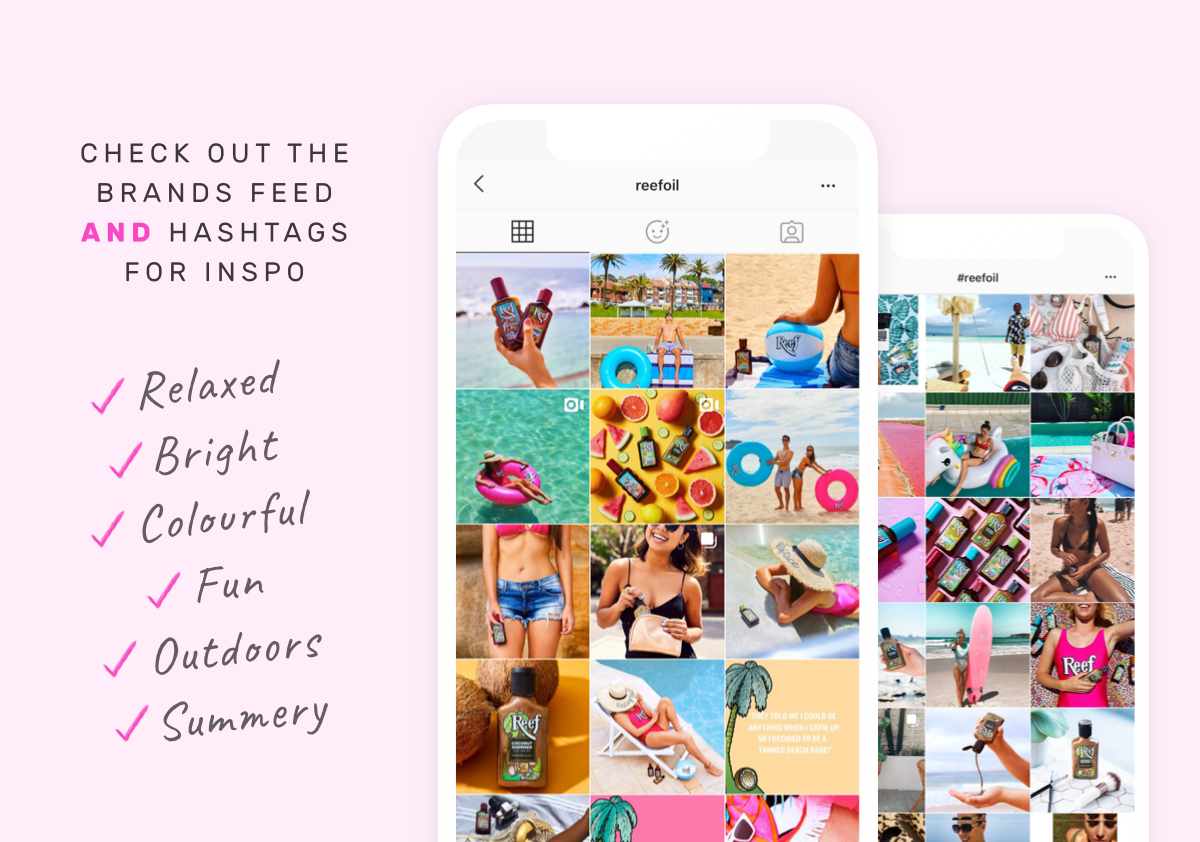 First search the brand's account and hashtags on Insta, and only put your creative energy into those you know will align with your feed. More on that here.


2. Your content quality is too low
With all the high-quality content floating around the TRIBE app, brands won't approve just any old submission.
You might be a match made in heaven for a brand or campaign, but if the quality of your content isn't up to scratch, you can kiss that perfect partnership goodbye!
Make sure your lighting is on point, set your camera to high res, and chill out on editing and filtering your pics – NO amount of editing will save a low-quality image.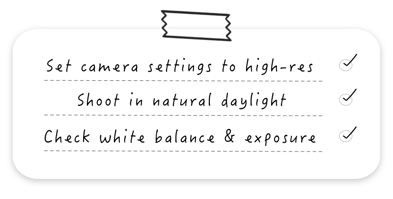 Brands also love seeing original content, so mix it up with different creative formats, experiment with new ideas and just be yourself – everyone else is taken!
3. Too many sponsored posts
Brands want to work with everyday people, not billboard feeds – they don't want to be competing for attention wedged between loads of other sponsored posts.
When choosing which influencers to work with, they'll usually take a look at your feed, so make sure you're spacing out branded content with beautiful organic posts. As a general rule, it's a 1:4 ratio - meaning it's wise to publish three organic pics or clips for every sponsored post.
4. You haven't followed the brief
We see SO many stunning submissions get declined simply because they haven't followed the brief.
As a rule of thumb, avoid including other brands in your content, pay close attention to the campaign dos and don'ts and follow the brief specifications to a tee - there's no sense missing out on approvals and $$ simply because you didn't read the brief carefully enough!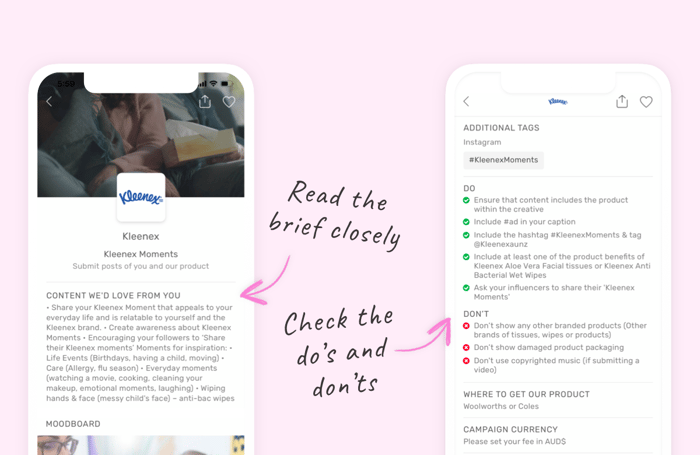 5. The campaign budget has run out
Sometimes, getting declined has absolutely nothing to do with you or your content – it might just be bad luck.
All TRIBE campaigns have a limited budget, so getting your post approved can often be first, in best dressed. It can pay to check how many days a campaign has left, but keep in mind that brands can sometimes approve posts like crazy towards the end! The safest bet is to get your submissions in early.

So... what's next?
At the end of the day, there's no one better to give influencer advice than our top influencer herself. Here's Bec's top tip on managing declines:
"Submit to A LOT of campaigns, because you'll have more chances of being approved. I submit anywhere from 5-15 posts a week to TRIBE campaigns. This helps to highlight my value as an influencer to brands and increases my rate of approval."