App stores are overflowing with clever tools that let you do really cool things with your Insta pics. From fancy video editing tools and simple graphic design apps to software that helps you turn in-feed posts into collages; the list is endless!
These are our top 5 Creator tools to help you get even more out of TRIBE and Influencer Marketing.
1. Photo editing: VSCO
While you can edit photos from your smartphone or in the IG app, advanced editing tools can help you create even more stunning content to stop brands in their tracks.
VSCO is well known for its variety of preset filters that take Instagram's default offerings up a big notch. But beyond filters, it makes editing and adjusting photos super simple. Have a play with things like:
• Exposure
• Contrast
• Saturation
• Sharpness
• Aspect and cropping
• Temperature
• Grain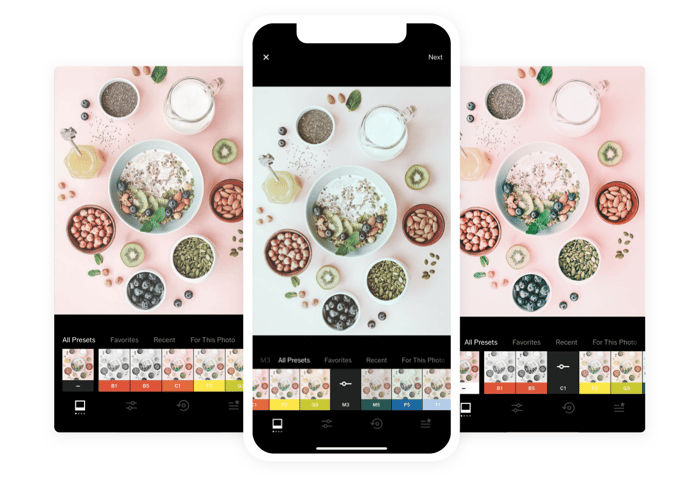 VSCO will help you turn your 'eh' pics into epic pics. You can access the app's basic editing tools and 10 standard presets for free on your mobile, or pay $3.99 per month for access to over 200 presets, additional editing options and video editing.
2. Video editing: Quik
It's more than okay to upload video footage that's 'raw and real' – in fact, audiences love it! But if you're keen to experiment, why not try out a video editing app?
Perfect for video newbies, Quik is an easy tool to use for creating shmick-looking videos for Instagram and other platforms. It's brought to you by the folks at GoPro and they've put a lot of work into making it simple for you to chop and edit footage and add music, themes, graphics and text to your vids.
You can speed up footage or turn it slo-mo, and there are special square or portrait formatting options for easy use on Instagram. Better yet – you don't have to pay a cent!
3. Basic graphic design: Canva
Having some basic design tools up your sleeve can mean the difference between content that POPs and content that... well, does not. That's why a simple graphic design solution can be a great thing.
Canva is created for people who don't quite have the skillset—or funds!—to use more advanced tools like Adobe Creative Suite. You can set up a free account for access to design templates that use basic graphics, fonts and colours.
Edit your posts, make memes (yes, we're serious), or design attention-grabbing story highlight covers that look great on your Insta profile.
4. Social media scheduling: Sked
Top TRIBE Creators know the best times to post for max engagement. A scheduling tool can help you stay on top of this so you don't miss a beat!
At TRIBE, we're a fan of Sked Social. It's a high-tech tool you can use to schedule your posts to publish on Instagram, Facebook and even Twitter. In the grid view you can visually plan out how your feed will look PLUS you can drag and drop posts to rearrange the order. Slick...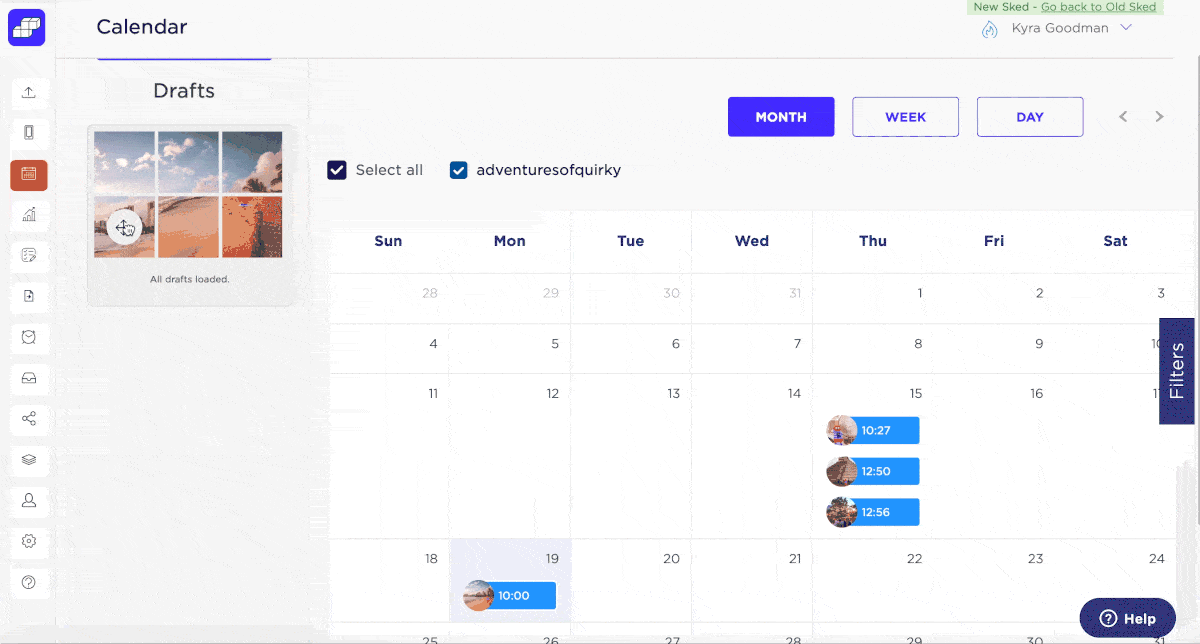 Image courtesy of www.skedsocial.com

The most basic account costs $25/month and allows you to schedule an unlimited amount of posts. Not a bad price to pay to save you hours of manual posting each week!


5. Social media analytics: Instagram Creator Studio
It always helps to see what content performs well, and what causes followers to drop off... and it's never been easier to track!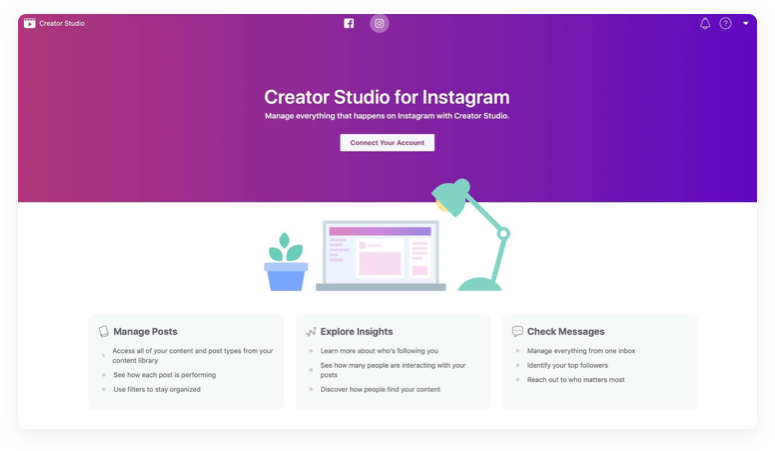 When you upgrade to a Creator Account on Instagram, you can link up your account with Creator Studio. This gives you access to advanced analytics that track your Influencer activities. You can see audience insights like age, gender and what time they're most active, plus you can get real-time tips on growing your audience.
While you can only access the platform via desktop, it's a great way to manage your brand collaborations and download analytics to share with the brands you create content for. You can even schedule posts through Creator Studio up to six months in advance!
Ready to put your new tools to the test?
Jump in the TRIBE app and find your next campaign brief!