TRIBE is all about accessing branded content at scale, speed and for only a fraction of the cost. It enables you to activate an army of content creators who already use and love your products, and let them do your marketing for you.

Until recently, there was only one kind of TRIBE campaign: an Influencer Marketing campaign. With an Influencer Marketing campaign, brands upload a brief, influencers submit content, and brands approve the pics & videos they love - which Influencers then publish to their social accounts.

With the introduction of TRIBE Content Campaigns, brands upload a brief to which premium hand-picked creators submit content. Once a brand approves the content, they then have full licence to use it in their paid advertising campaigns and across their owned channels – it's like a branded stock-image library, shot to your brief!

Once you've nailed your brief and the content starts flooding in, here are a couple of ways to put your content into action:

Socials
User-generated content drives 6.9X higher engagement than brand-generated content. Supercharge your socials by posting content from your very own customers!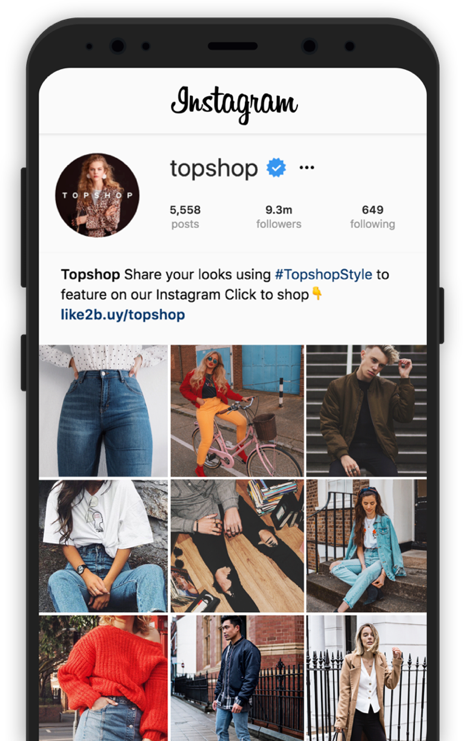 Paid ads
Who better to create ads consumers love, than the consumers themselves? Unilever's OMO transformed content from their Sensitive Moments campaign into a dynamic set of Facebook ads.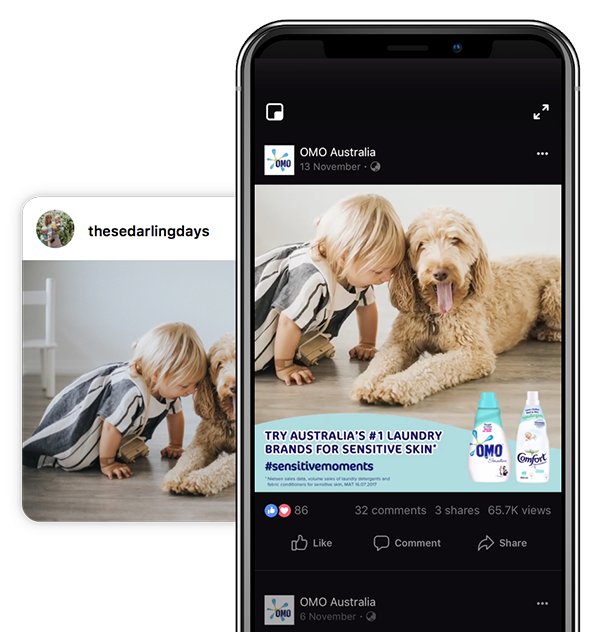 Print
By utilising the power of user-generated content instead of hiring a creative agency, photographer, models and jetting overseas, you could get hundreds of great shots for the price of one! Naturally, BusAbout took the faster, cheaper and more authentic option.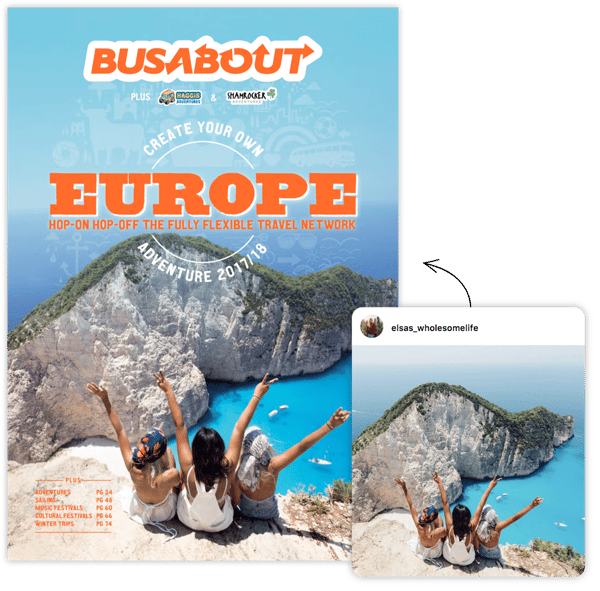 Websites
If you're wanting to revamp or refresh your brand's online presence, why not get the creative experts to do it for you? As part of a brand facelift and relaunch, Melbourne favourite Little Michael's Pizzeria harnessed the superpowers of local creators to celebrate their signature pizza menu!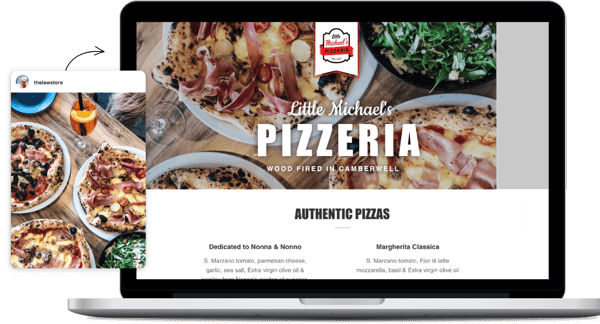 E-books
Why pay for an expensive product shoot, when your customers are already out there doing it for you? All you gotta do is find them! San Remo loved their creator content so much, they requested that the mouth-watering snaps appear alongside recipes in their downloadable cookbook!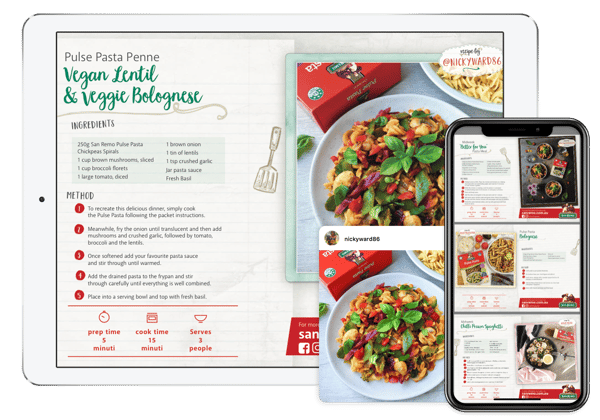 Merchandise
Thanks to a combination of phone-camera technology and our creators' phenomenal talent, the images brands receive are such high quality that they can be printed on pretty much anything! Case in point: from dinner table... to fashion statement.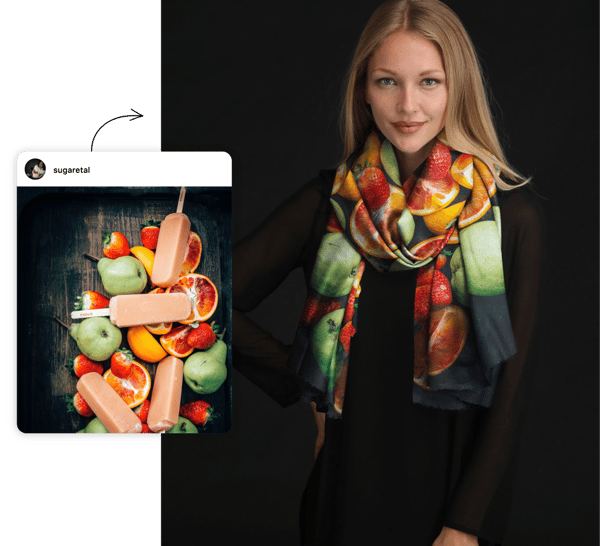 Point of sale
Just because you procure the content online, doesn't mean it has to stay there! Sanctuary Spa created in-store product displays featuring content from their Shower Burst campaign.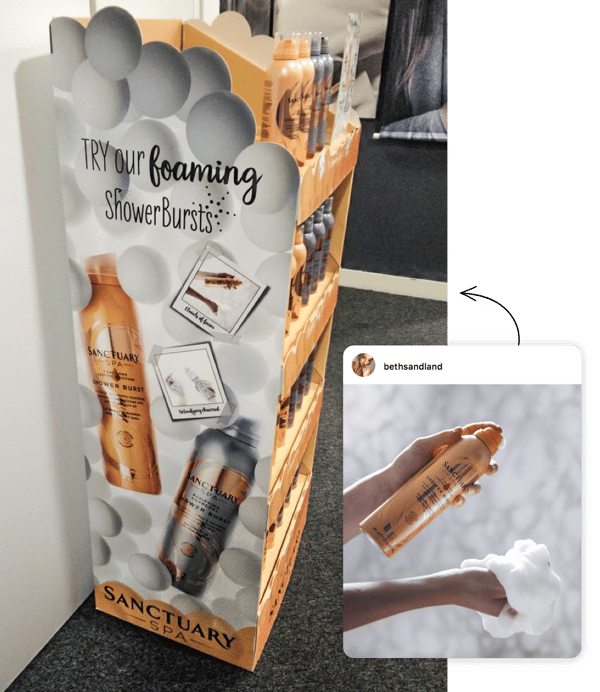 Out of home
Think BIG! OMD Create and Bacardi purchased 70 pieces of stunning creator content, 27 of which were placed in digital billboards close to participating bars and restaurants around Australia. The results of the influencer and content campaign speak loudly enough. For their budget, Bacardi achieved a collective reach of 1.6M, 58K engagement and an impressive CPE (cost per engagement) of AUD$0.27.
"We are smashing it in sales and serving over 1.5 million mojitos this summer. Bacardi #MojitoMoments demonstrates our approach to connecting with consumers through immediacy and innovation, via consumer centric creative." - JONATHAN SULLY, Marketing Director
Our hand-picked tribe of premium content creators are hungry to create your marketing for you! What are you waiting for?!