There's no doubt... 2018 was a big year for influencer marketing.
Firstly, consumers began paying more attention to influencer marketing and less attention to traditional advertising. In fact, majority of consumers reported they were more likely to take the recommendation of an influencer they follow over a brand-created ad.
As a result, more brands began using micro-influencers in their marketing mix.
With most spending between $25,000 and $100,000 on influencer marketing in 2018, 39% of brands are now planning to increase their influencer marketing budgets, with 93% reporting that they will be spending more than $10,000 on their campaigns in 2019.
The stats don't lie - whether you want to grow your online community, connect with your customers or generate a suite of branded content for your advertising, micro-influencers can drive real results for your brand.
There are endless ways to harness the power of influencer marketing – from capitalizing on calendar events to launching a new product – it's just about finding a strategy that works for your campaign!
Ready to activate influencers and generate killer content for your brand? Here are TRIBE's top 3 campaign strategies for 2019!
1. Calendar Events
From Christmas to Valentine's day to National Noodle Day, micro-influencers help your brand make the most of those days that only come round once a year. An influencer marketing campaign can spark online virality, allowing your brand to join in the celebrations, harness the hype and increase reach and engagement for your campaign.
The versatility, volume and speed of TRIBE allows brands to turn around unique, time-sensitive content much more efficiently than traditional methods. Why call out one celebrity or macro-influencer to create content for your Valentines Day campaign, when you could utilise dozens of micro-influencers instead?
See how Selfridges used TRIBE to bring people together for Valentines Day!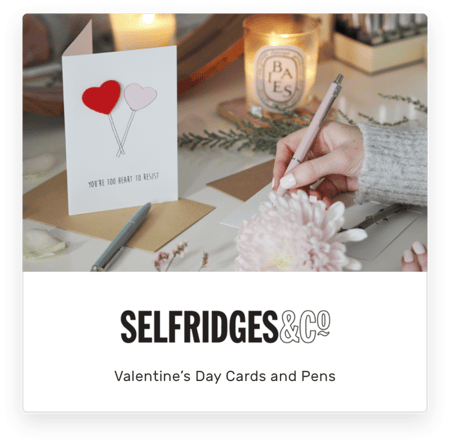 2. Product Launch
Micro-influencers are pros at generating major hype among their followers, making them perfect for launching new products. TRIBE influencers buy the products before they promote them, leading to more authentic advocacy and genuine content. Furthermore, 82% of consumers say they're very likely to take the recommendation of an influencer they follow.
By enlisting micro-influencers to build excitement around your launch, you can build buzz about your brand within a variety of specific audiences that you choose, getting your product off to the best possible start. What better way to launch your product than by generating authentic recommendations from your own customers?
Not only did Berocca use TRIBE influencers to launch their new Blackcurrant flavour, they also used their campaign to measure the sentiment of their own customers to determine their most popular flavour!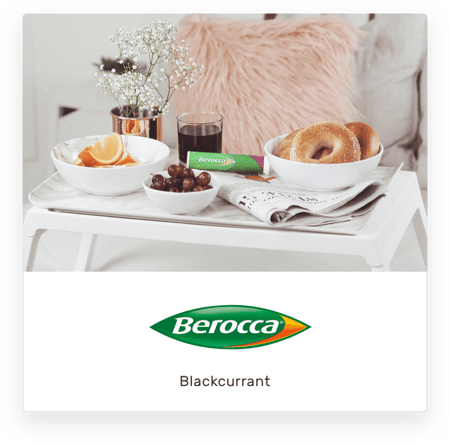 3. Amplifying existing content
Influencer marketing not only allows you to generate exponential reach and engagement for your campaign, but also generate a bank of branded content created specifically for your brand, by your own customers.
According to Facebook data, user-generated content drives 6.9X higher engagement than brand-generated content. TRIBE offers brands the opportunity to purchase this top-performing influencer content, which can then be amplified for your paid and owned advertising channels.
This strategy allows you to pressure test your ads before you purchase, then supercharge your socials by posting content from your very own customers! After all, who better to create content that consumers love, than consumers themselves?
See how OMD Create and Bacardi used TRIBE to amplify their user-generated content to drive out of home marketing activity for their #MojitoMoment Summer campaign!