Social media is still a relatively new part of the internet, but it has gone through a massive transformation over its short life. Platforms like Facebook and Instagram, which began as aesthetic highlight reels, have become a place where people can freely speak up on important cultural topics.
Anyone with a social media account can use their platform to amplify their voice and address issues like racial inequality, gender issues, LGBTQIA+ visibility and more.
During COVID-19—which followed the racially-charged summer of 2020—Instagram became a hotbed of activists using their influence to enact change. There was a huge upswing in talk about the #BlackLivesMatter movement, mental health issues, and gender rights.
When one has a sizeable social following—even if it's only a couple of thousand—it's easy to keep on posting the algorithm-friendly content that we're used to. But there are some influencers out there who are disrupting social media as we know it, using their platform to speak out and advocate for change.
Here are six social influencers who have done epic things in the past year, in the name of starting the conversation and breaking down barriers.
1. Donté Colley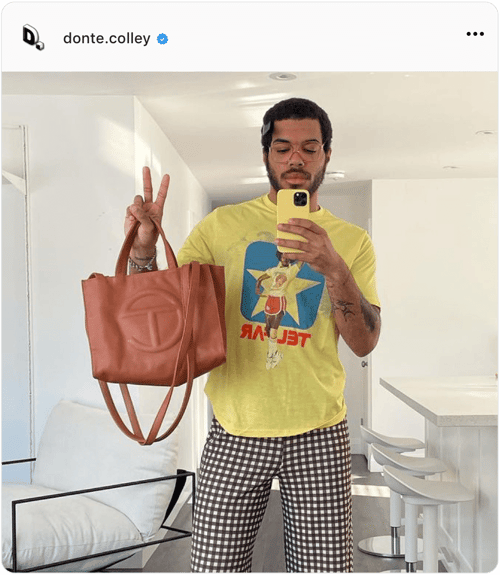 Donté Colley uses his Instagram to advocate for better mental health strategies, in the most fun and energetic way possible. Sometimes dubbed the motivational dancing guy, he peppers his grid with uplifting, emoji-filled videos designed to put a smile on your face.
Donté's raw honesty and openness about mental health saw his following grow exponentially over the past couple of years, with people attracted to his vulnerability and positivity. After the murders of George Floyd and Breonna Taylor, he used his platform to educate his viewers about Black Lives Matter and police brutality, sacrificing his usual upbeat content to help push the conversation forward.
2. Adwoa Aboah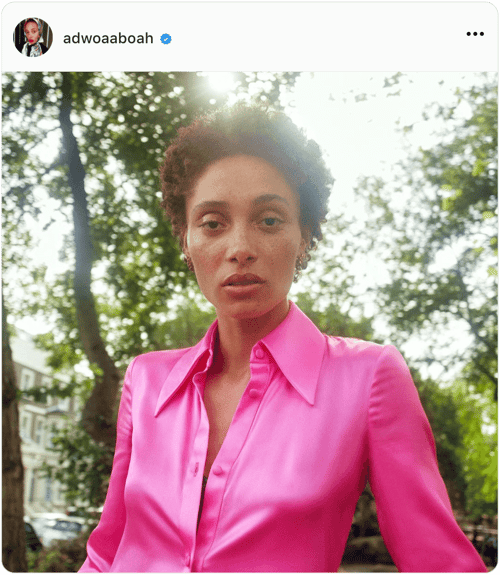 Adwoa Aboah is a UK model who founded Gurls Talk, a not-for-profit, online community and support network for young women focusing on mental health. As a model, she has graced the cover of Vogue in the US, Spain, Germany, Italy, Mexico, and the U.K., though she regards her activism work as her most important path.
As part of Gurls Talk—which started as an Instagram account then grew into a podcast and turned into global events—she speaks openly about women's rights, mental health and equality, among a number of other issues faced by young women.
Adwoa speaks frankly and openly about her suicide attempt in 2014, her diagnoses with depression and bipolar disorder, and her history of addiction. Her candour shows others on Instagram that it's OK to talk about these 'taboo' topics in a safe space.
3. Jessamyn Stanley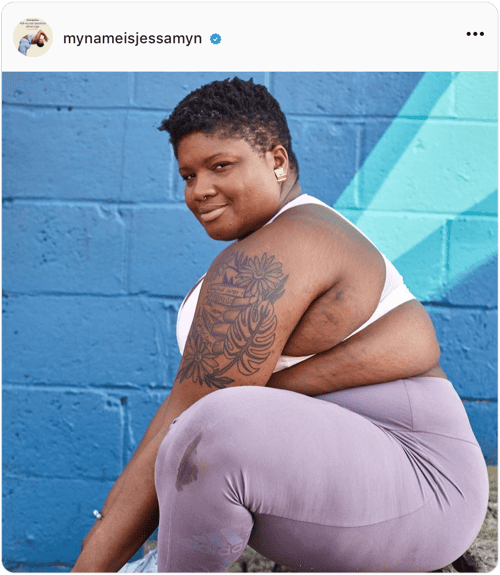 Jessamyn is a yoga teacher whose Instagram account is full of messages about self-love. She shares yoga routines and mirror selfies, just like many other influencers, but her captions are full of reminders to celebrate and love our bodies, no matter what they look like.


She's a refreshing reminder to be ourselves: "I used to think I was too weird, too fat, too queer, too different, too much to fit into a box. But who needs to fit into a box?"

4. Sade Giliberti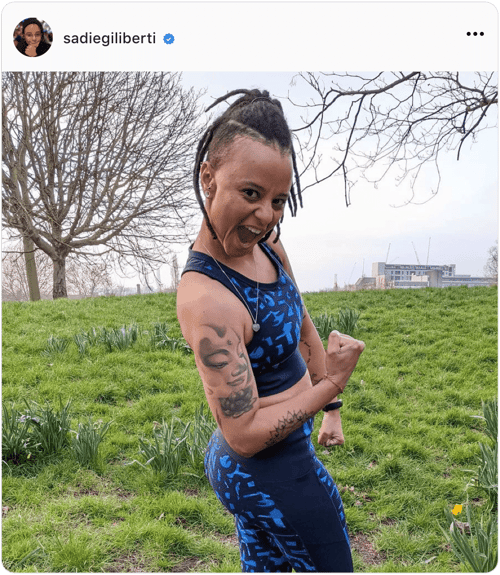 Sade Giliberti is a South African TV presenter and actress who uses her Instagram account to draw attention to the abysmal representation of queer folks in mainstream media. She was also heavily involved in the #HaltTheHate campaign, which addressed the extensive online bullying of the LGBTQIA+ community.
Her passion for educating and enacting change is unmistakable in her content. "What's the point of having thousands of people know you, and more that follow you, if you're just going to be vapid and soulless," she said in 2019.
5. Tess Daly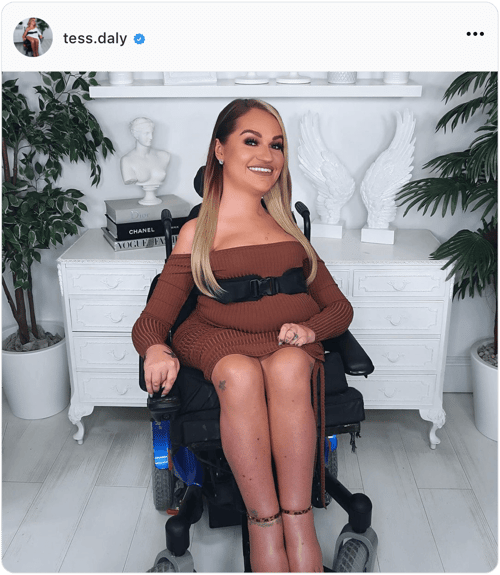 Tess Daly is a British beauty influencer who has a large following on Instagram and YouTube. She's worked with brands like Boohoo and Pretty Little Thing, but also isn't afraid to call out the big brands who are severely lacking in diverse representation.
Last year she posted about how she wasn't paid for promoting certain products, while her able-bodied peers were. By publicly noting that people want to see diversity in their advertising and on their Instagram feeds, Tess is keeping brands accountable and sharing the realities of living as a disabled influencer.
6. Lex Horwitz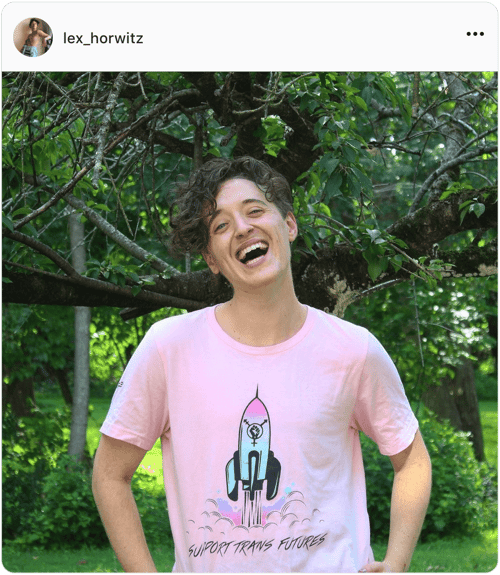 Lex is a trans actor and model who has built a following on Instagram after sharing unique and eye-catching insights into their life. They use their platform to educate followers about LGBTQIA+ and mental health issues, while also advocating for more visibility around marginalised bodies like theirs.
"I am here to be unapologetically, confidently, and authentically me, and to help others reach their authentic selves."
Lex shares factual information and statistics, and also directs their followers to support queer and trans small businesses. They're involved in helping provide support and products to non-binary, transmasculine, and transfeminine people in need.
As an influencer, it's important to stay true to your beliefs
Just like these groundbreaking influencers we've mentioned here, you have an opportunity to harness your social media platform and make your voice heard.
A few years back, it was easy to adapt an online personality that you could play into to gain followers and engagement. Nowadays, it's so much more important to just be yourself. Audiences can sniff out inauthenticity a mile away.
So when it comes time to monetising your account and choosing brands to work with, it's essential to find companies that align with your own personal vision.
At TRIBE, we help marketers unlock instant branded content
from influential creators like you, while allowing you to make money
creating content for the brands you already use and love!