With fresh campaigns in the TRIBE app each day, you'll soon find a brand you love.
The majority of these brands will first ask you to PITCH your idea. If the brand loves your concept they'll commit 50% of the fee you set and send you products (if required) so you can submit your final content. You'll then receive your final payment once published.
Here's how to earn BIG via these pitching campaigns.
How can you be sure the brand wants you to pitch your idea first? You'll see this section in their brief:
Wait! So there are times you don't need to pitch?
Correct. Not every brand needs you to pitch your idea first. In which case, you'll see this in the brief instead:

So how do I submit to these campaigns?
For these campaigns, the brand is inviting you to SHOOT your final content upfront, add a price and if the brand likes it, they'll give you final approval straight away, rather than needing you to first pitch your idea.
Sounds backward, but many TRIBE Creators prefer these campaigns, because they love the creative freedom and ability to WOW the brand by submitting kick-ass content.
Here are some live comments from a TRIBE 'Suggest a Feature' thread: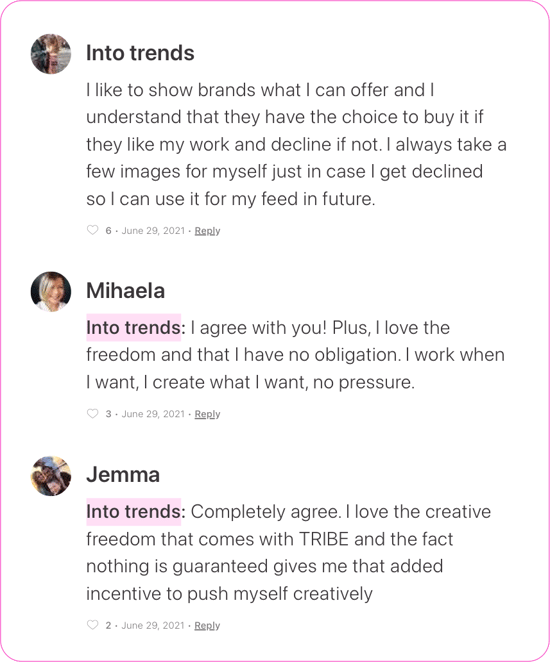 These campaigns are typically QUICKER and EASIER to create content for. For instance, brands might be asking you to submit…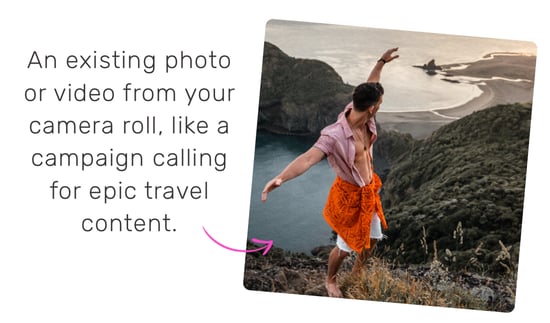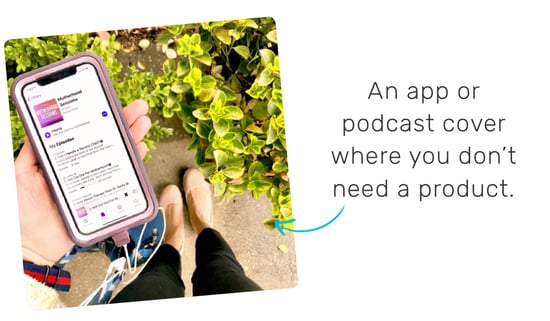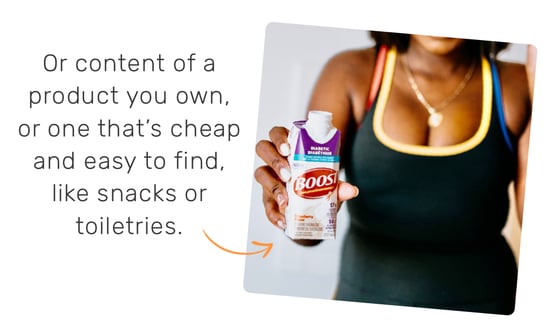 No one expects you to spend half a day shooting a TikTok or Reel without some guarantee of payment. But if you've got a dinner party coming up and a brand simply wants a shot of you enjoying wine with friends, you may as well submit a couple of final pics, set your fee and the brand may approve you straight away.
In most cases, that's easier for both you and the brand than trying to describe what you had in mind via a pitch.


How to submit when you don't need to pitch first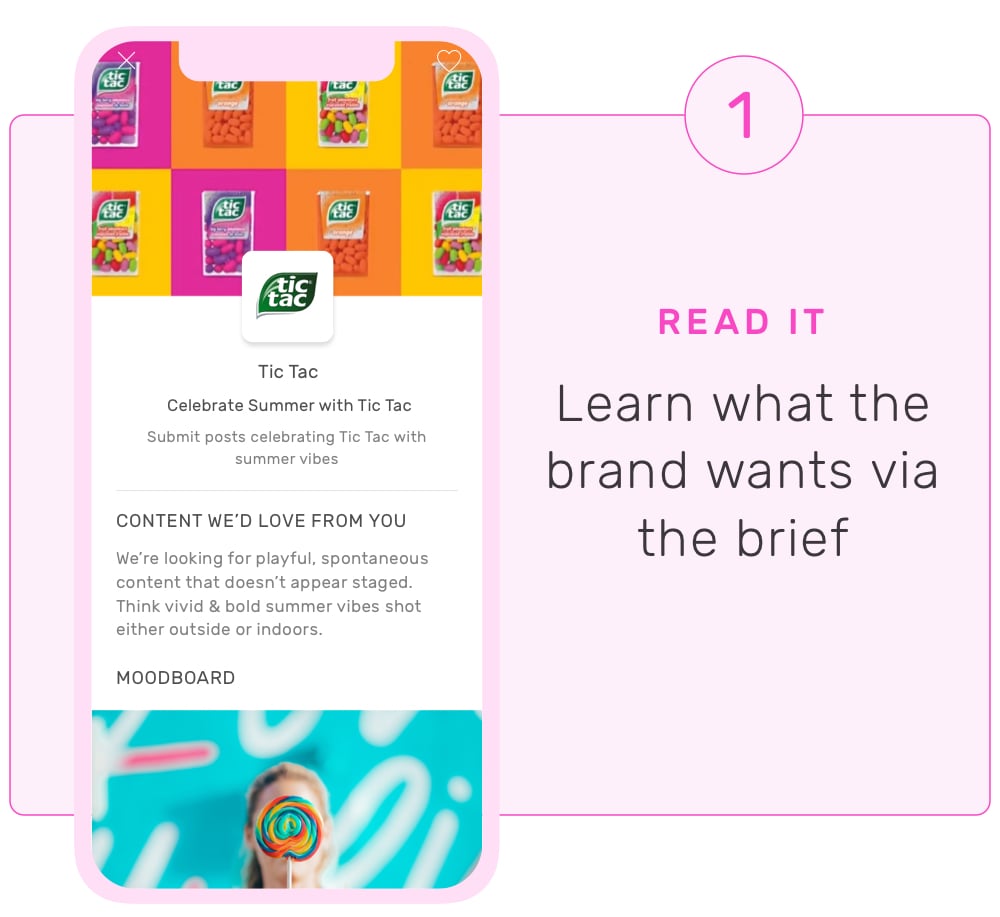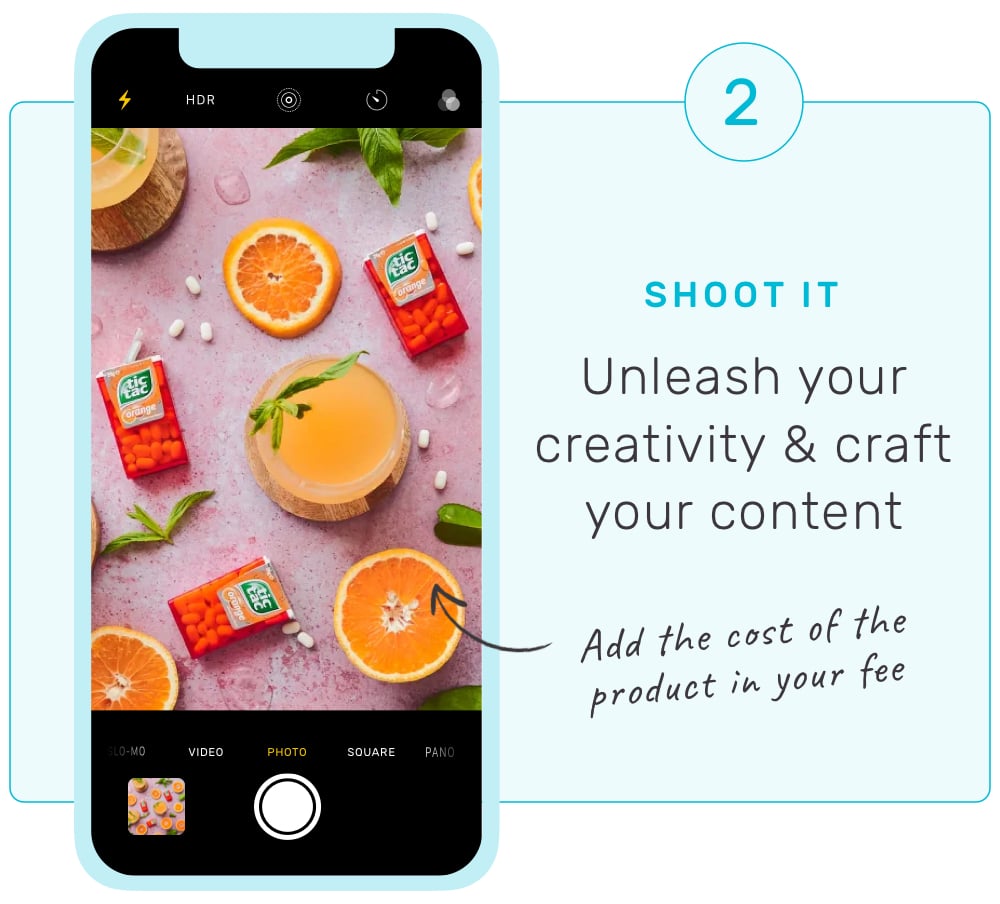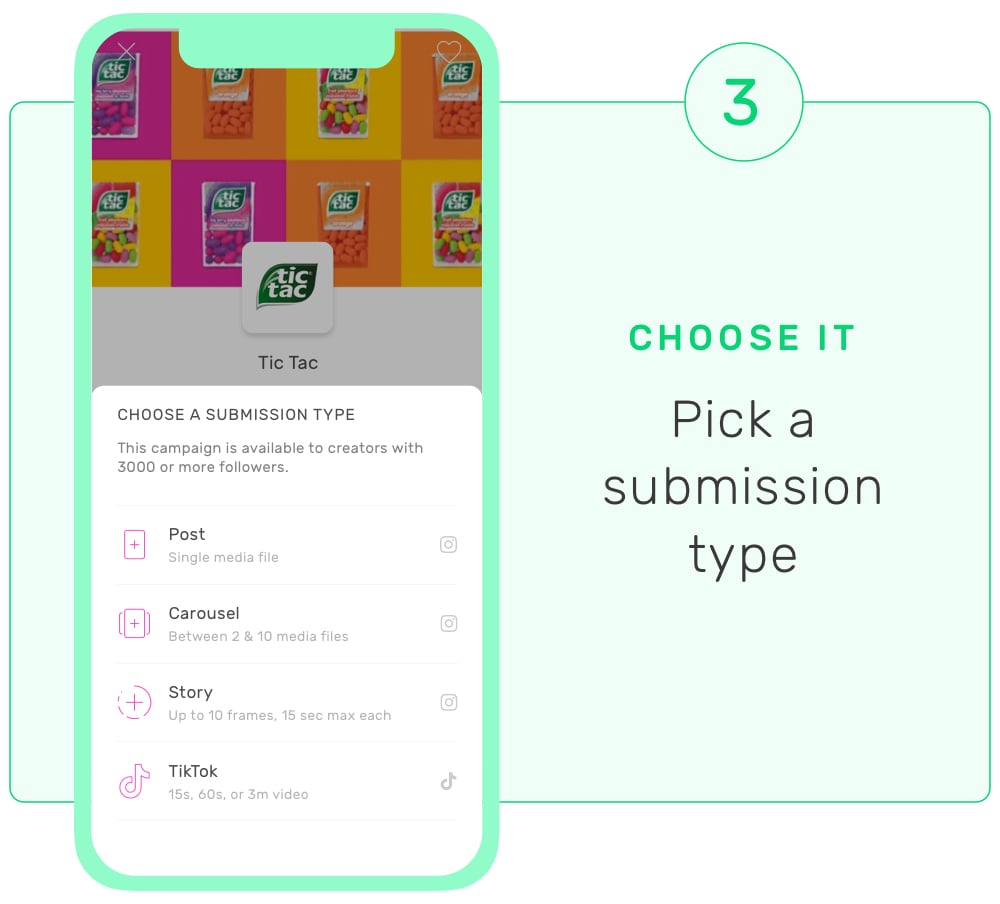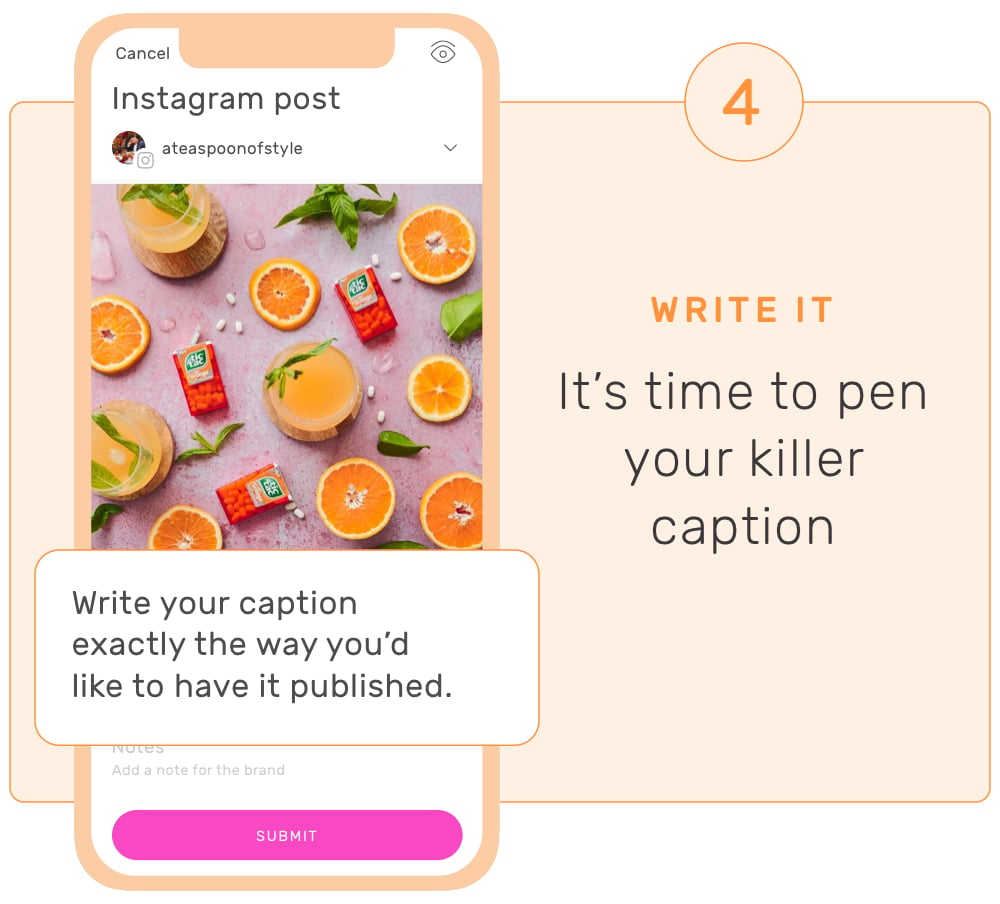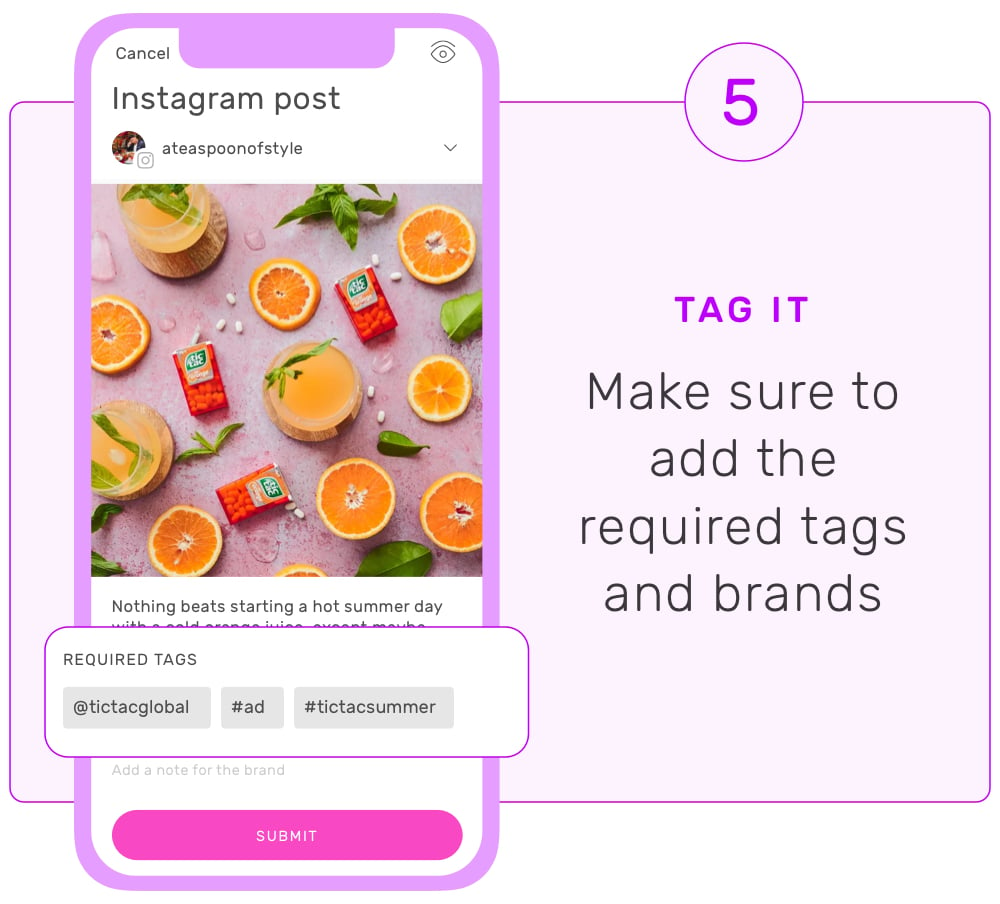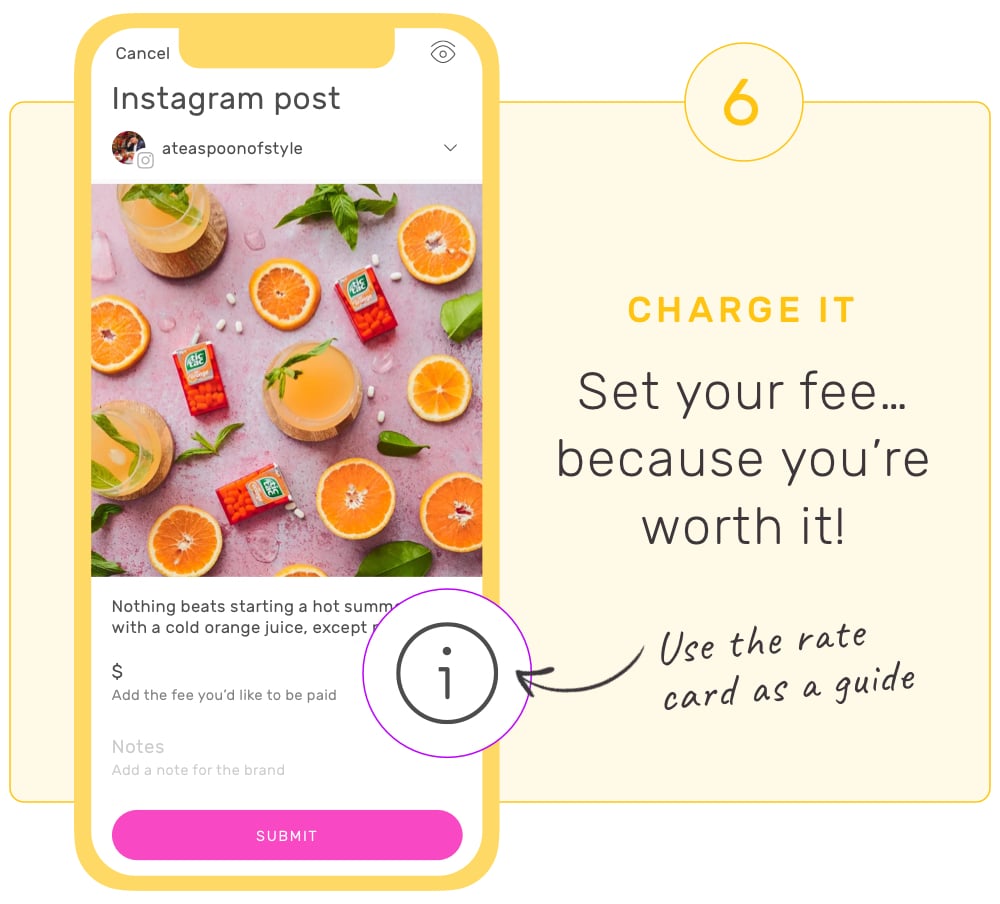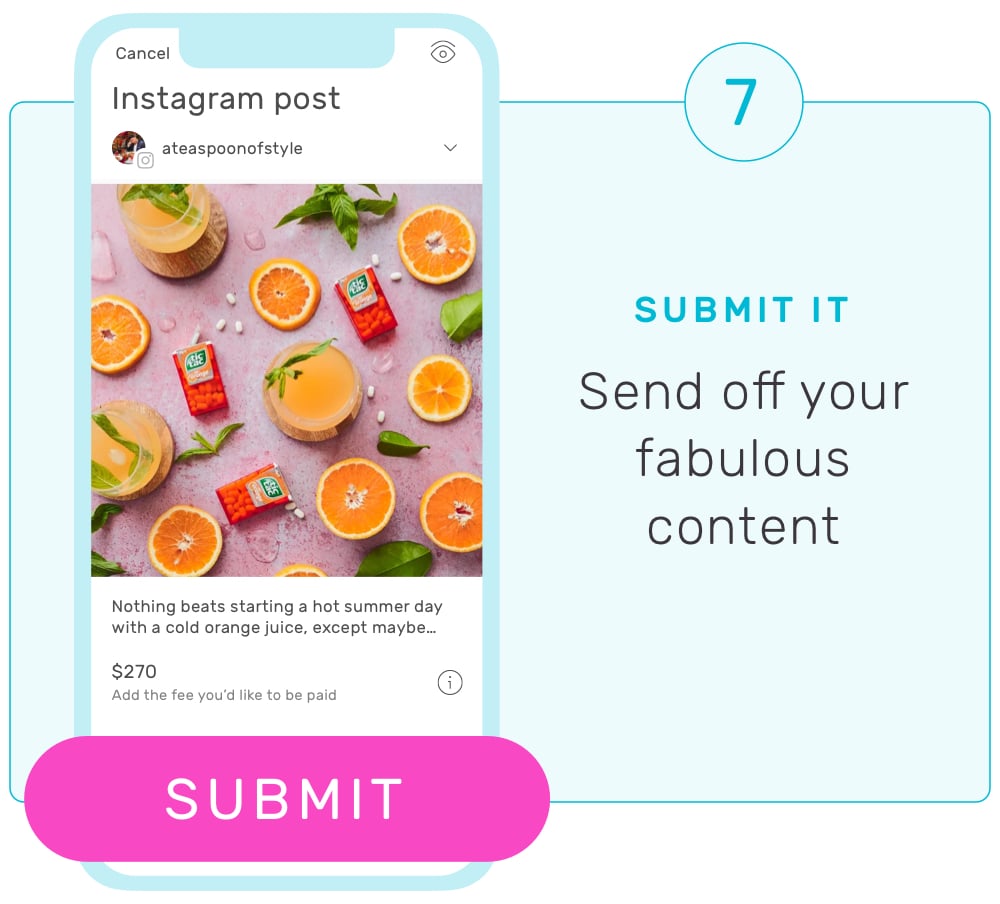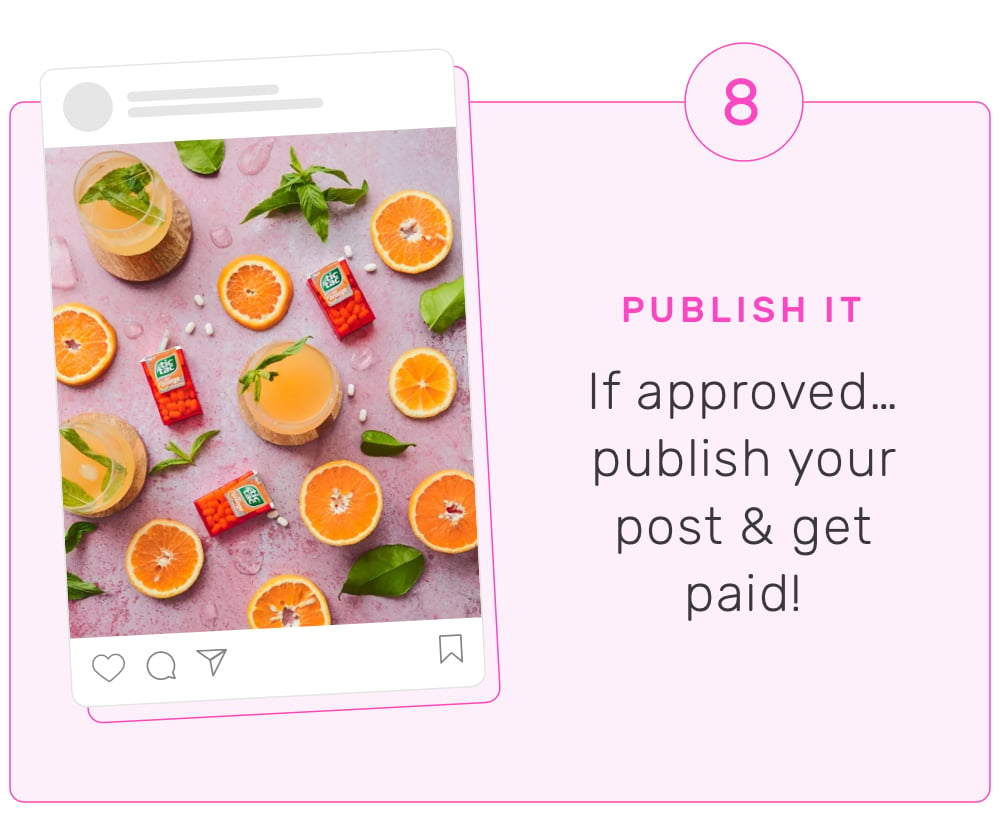 You're now an expert on both ways a brand may invite you to apply to their campaign.
1. By PITCHING your idea first
2. Or by simply SHOOTING your final content and submitting that
Well worth trialling both to find your sweet spot for earning.
Jump in the app and have fun!
Good luck!