Have you ever dreamed of seeing your content splashed across billboards, or the pages of your fave magazine?
Well, TRIBE could make those dreams a reality! Brands are so blown away by the quality of your content that they want it for their advertising and marketing channels.
Once a brand has approved your content, they have the opportunity to request the content rights, so you can earn more money from the same submission.
A content purchase means they are paying you extra for the rights to use the content on their owned and paid social channels, a far more effective way to boost their engagement with your content than a simple 'regram'.


Get notified

When the brand requests the rights to your content, you'll be notified through the app, so to avoid missing anything important, make sure your TRIBE notifications are switched on.

Accept the request
Open the TRIBE app and click through to 'Posts' > 'Content Rights' > 'Requested' like below.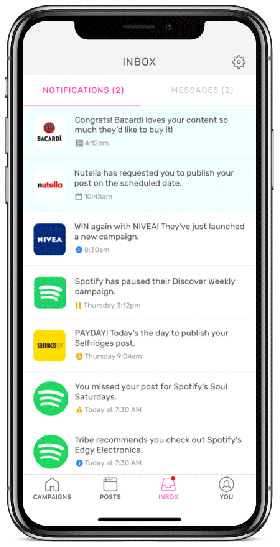 You have the option to approve or decline the content request. Once you hit approve, you will be paid within 48 hours or 45 days, depending on the payment option you select.
Make sure you read the T&Cs to familiarise yourself with what you're selling to the brand.
We'll send the high res version of your snap to the brand for them to use in their paid and owned channels – so make sure you're submitting the highest quality pics and clips every time.
Keep an eye out! Your pics and clips could turn up on socials, websites, newspapers or even billboards. Exciting!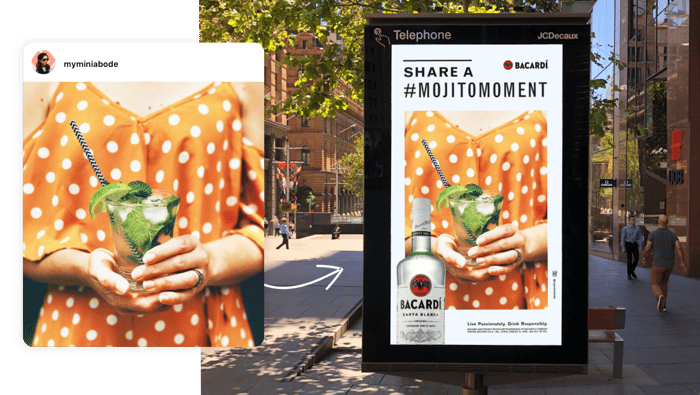 Want to see this in action? See how other creators have had their content spread across the globe here.