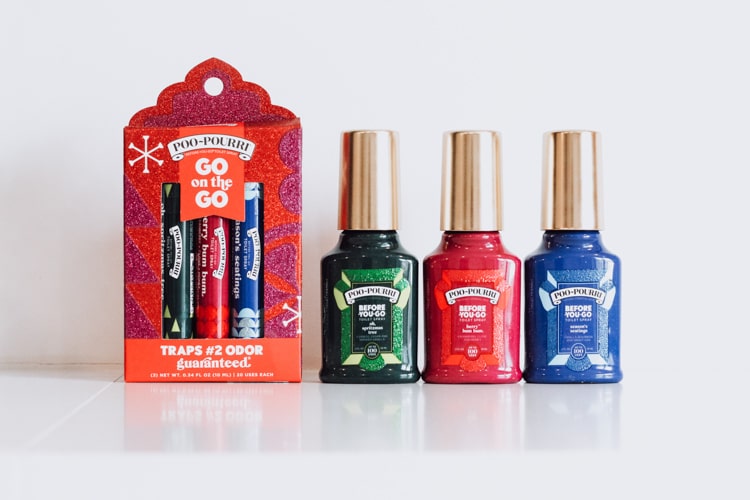 Poo~Pourri
Holiday Giveaway
Influencer marketing
Campaign Objective:
Help us promote our holiday collection by gifting 2 of your followers Poo~Pourri—just in time for Christmas! Content does not need to be in the bathroom, but we want to make sure your followers understand what the product is, how to use it, and why it makes the perfect gift. Feel free to use props (gifts, pets, etc) & have fun with it!
Campaign Brief:
Submit posts promoting the giveaway!
Sentiment
ajourneywithjenna Always good to have on hand for guests!
stylishlybrunette This is a must, especially with guests for the holidays ❤️
ellegrace143 Love it! My husband is getting @poopourri in his stocking. 😂