Firstly, WTF is HFSS? High fat, sugar & salt. (All the good stuff! 😏​)
The UK Government has shaken up the marketing industry by introducing an HFSS ban.
The ban involves more than requirements to display calorie and dietary info on menus in restaurants, cafes and takeaways. They're looking to restrict advertising within this arena in an effort to stomp out the rise of obesity, and it's causing a stir amongst marketers.
First announced in June 2020, the 'Tackling Obesity Strategy', specifically 'legislating to end the promotion of HFSS products by restricting volume promotions and placement in certain locations, including online.'
This is an unprecedented move that has many scrambling for answers.
When does the ban take place?
The original proposed date of October 2022 has been postponed to October 2023, with the Government citing a cost of living crisis, among other issues, as more prevalent. Cue marketers breathing a sigh of relief.
Jamie Oliver has been an avid antagonist around the implementation, with an Eton Mess* and a throng of his Instagram followers together they assembled to Downing Street to protest the decision.
*Eton Mess is a desert here in the UK made up of smashed meringue, and Eton is a fee-paying school famous for producing PM Boris Johnson.
What options do marketers have?
While it's still a little unclear if and when the ban will take place, if it does, marketers have 2 options:
1. Make healthier HFSS-compliant products/ranges.
2. Carry on with business as usual running the risk of having to halt marketing operations later next year.
Mars has jumped into option one, launching their HFSS compliant product range called - 'Triple Threat' coming in 4 variants; Mars, Snickers, Galaxy and Bounty. Mars is able to advertise and market its 4 champion brands even if they look different to what we are used to.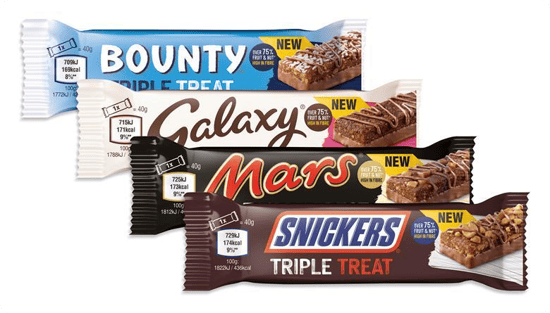 A plausible effect of the legislation could be a shift from product-focused marketing to brand-focused. That being said, the range could see stand-alone success with health-conscious consumers on the rise.
The second, admittedly less proactive option, is to wait it out until there's more information to evaluate. This is dangerous territory as updates are scarce and it's unlikely any brand can effectively meet the proposed legislation, making it difficult to bulk out your yearly content calendar.
In the meantime...
What are your thoughts on the HFSS ban? Want to be kept in the loop as things unfold? Send an email to archie@tribegroup.co or rebecca@tribegroup.co, we'd love to hear from you while we're keeping our fingers on the pulse!
Could we be seeing the rise of creative taboo marketing? Like the Tobacco Advertising & Promotion Act of 2002 which infamously saw Marlboro replace their logo with a barcode on the Ferrari F1 car?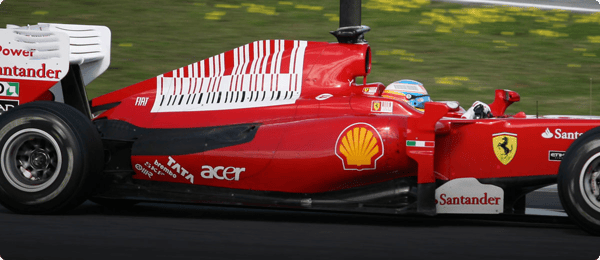 There are still a lot of questions to answer, but we can't wait to see what brands have up their sleeves in 2023!


Archie Reynolds is a Business Development Representative in the TRIBE UK team.