TRIBE is perfect for everyday people who love creating content. Our app connects you with world-class brands, allowing you to make a living from your creativity and get paid to promote the products you already use and love!
But, we know that getting your first win on TRIBE can be tricky…
There are a few different kinds of campaigns floating around in the app – it's just about choosing the right one for you! Let's break them down so you know what to look for…
Starter Campaigns
Starter campaigns are briefs handpicked for new creators just like you, to get you off to a winning start.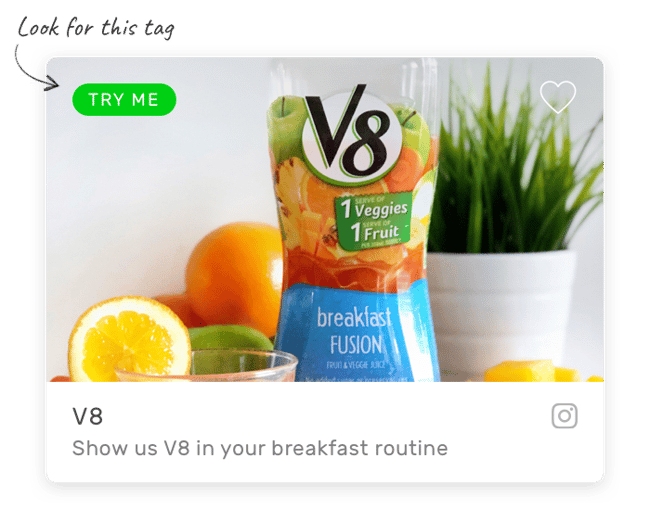 When you sign up to TRIBE, you'll see a range of briefs in your campaign feed to choose from. You'll be able to distinguish Starter Campaigns by their green 'Try Me' label. These campaigns are perfect for budding creators at the beginning of their TRIBE journey.
They're a simple, straightforward way for new users to get a feel for the app. These campaigns give new creators a better chance of winning and a higher chance of approval!
Keep in mind that you'll only be able to see Starter Campaigns prior to your first submission. Check out this handy blog on how to nail your submission first go to further increase your chances of approval!
Hungry Campaigns
A hungry campaign is one with a BIG budget and a big appetite for approvals. In the app, these campaigns will be tagged as 'Hungry' to make them easy to identify.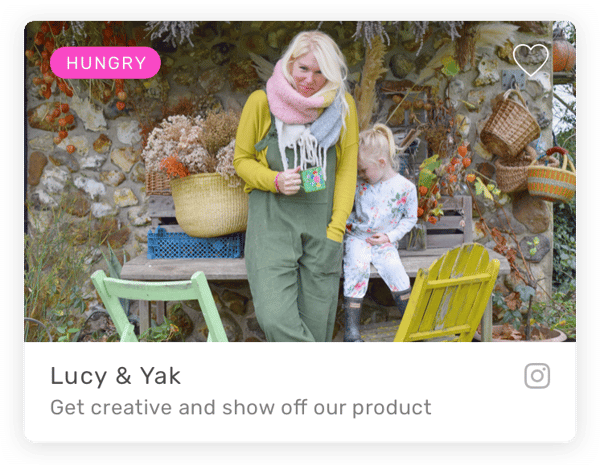 It's not necessarily a campaign that is lacking in submissions or desperate for content… it's actually the opposite. These campaigns are looking for a large volume of content, and are super keen to approve a HIGH number of submissions.
The bottom line? If you're looking for the best return on your time and effort as a creator, hungry campaigns are where you should be putting your energy.
Invite Only Campaigns
These campaigns are unique opportunities provided to experienced creators.




This might be because brands want content only from an influencer, or because a brand is looking for a particular style or influencer fit. If you receive a notification for an invite only campaign, the creator pool is generally smaller… so the chances of winning are even higher! Don't miss out on those extra earnings if the chance comes around.
If you want to be made eligible for invite only campaigns, just keep your content on point and keep submitting. Invitations find their way to our most active influencers.
How to improve your chances of a win
If a campaign has been tagged as a Starter, Hungry or invite only, there is a higher chance you will get approved. Here's a list of things to check before submitting…
• Make sure your feed and content aligns with the brand – if you're a good match, you're much more likely to get a win.
• Double, triple, even quadruple check the mood board to ensure your submission suits the style the brand is asking for.
• Check out the brand's socials to get a feel for their vibe and their tribe.
• Have a few variations handy in case the brand asks for multiple submissions.
• Read the brief! This might sound obvious, but a little attention to detail goes a long way.

Be the first to know!
Wanna hear about our hottest campaigns as soon as they drop in the App? Subscribe to our newsletter or follow tribe.creator to stay in the loop!