Every Creator knows just how much planning goes into each and every Instagram post. We're talking location, lighting, outfits, props, style and caption.
Keeping your content fresh is important, and really came to the forefront last year when locations and venues were closed and we had to get creative with what we shared. But now that domestic travel is on the rise, venues are opening up and we all have a little more freedom, choosing the ideal location for your Insta content—as well as adding the location tag—is actually more important than you might think.
Let's dive into how to nail your location tagging and why it matters.
Why does location tagging matter?
You probably know that adding a location tag to all your Instagram posts will help it perform better—but do you know why that is?
Sure, it's a great way to let followers know where you are without having to spell it out in the caption; but it can also boost your engagement rate, make your photo more searchable and expose your content to a much larger audience.
HERE'S WHY:
When people search a certain location on Instagram—to plan a trip, decide what to eat at a cafe, or just to see what's happening in the area—your post might very well pop up.
Businesses and travel accounts will search through location tags to find high-quality content that they can repost, opening you up to a much larger audience and potentially some epic partnerships.
Adding a location lets your followers know where you've been and will very likely inspire them to visit the same place. If they 'save' your post in their Instagram bookmarks, this works wonders in the Instagram algorithm world and amplifies your post to more viewers.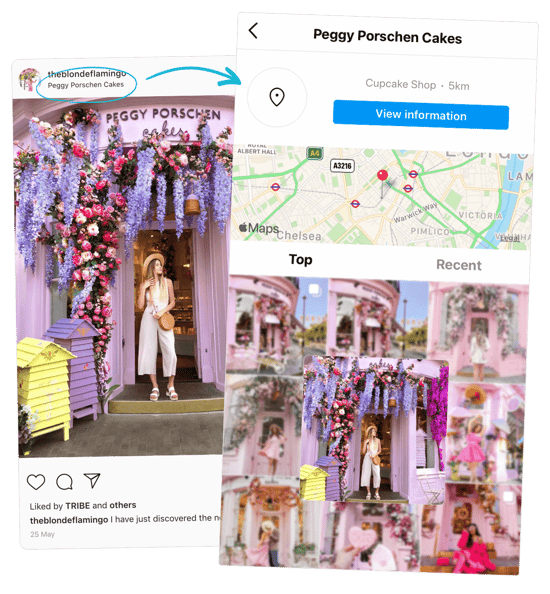 How Instagram is affecting real-world places
Since Instagram has soared in popularity over the last decade, it's interesting to note how the digital sphere is affecting real-world places and spaces.
Architects and interior designers are creating places to be 'Instagrammable', and when you think about it, it makes sense. How many of us set out to go somewhere just to get good photos? When your livelihood revolves around getting paid to create beautiful content, it's important for the space to be aesthetically pleasing.
40% of millennials prioritise a destination's Instagrammability when planning a vacation. The same goes when choosing a cafe for brunch, a bar for drinks, or a weekend hike. This means many businesses are taking this in their stride, designing their stores or cafes with online optics front of mind.
Some people may scoff at placing such an importance on looking good for the 'gram, but turns out it is a smart business move. Young Instagram users are much more likely to visit somewhere they see on their feed, especially if it has been visited by an influencer they trust.
There are certain places around the world that are Instagram staples: Kynd cafe in Bali with their wicker furniture and bright smoothie bowls, London's pink and flowery Peggy Porschen cupcake shop and the Starbucks in Tokyo with a perfect vantage point over the Shibuya crossing.
We live in an increasingly digital world, and with social media being the main advertising platform for many brands, it pays to make sure an offline venue is really Insta-ready.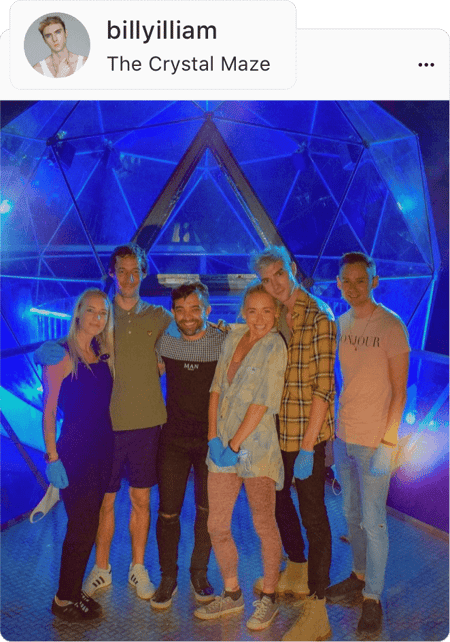 How to choose a location for your content
To really make the most of location tags, there are three main things to keep in mind.
1. Seek out those places that will pop on your feed. The ones that'll get people inspired to share and save, and that will get your content re-shared by large accounts.
2. It's also about being ahead of the curve. While photos from a 'typical' insta-worthy spot—like the ones we mentioned above—will always look good, seeking out under-the-radar locations is a sure way to make an impression.
3. In saying that, it's important to post photos that align with your personal brand identity, so remember to stay true to your vision.
You also want to be sure that you have something interesting to say about the place where you're posting from. A photo with an engaging caption—even if it's just a few sentences—has been shown to elicit far more engagement than just a couple of emojis or no caption at all.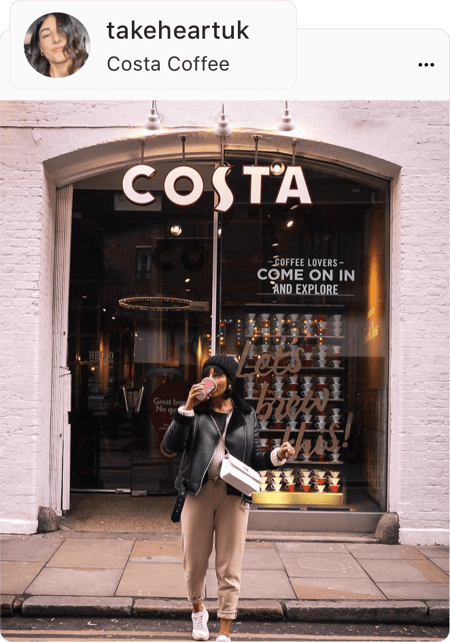 Top destinations for your Instagram photos in 2021
Yes, pics of the hot air balloons in Turkey and smoothie bowls at the beach are always killer Instagram content; but if you want to stand out, you need to post outside the box.
Dining out, vacations, and international travel aren't going to be back to normal for quite some time, so 2021 is the year to be (safely) exploring your own backyard.
Small businesses
Supporting small, new or undervalued businesses in the community is so important right now. If you've noticed new cafes, bars, shops, or any other kind of business open up in your city or neighbourhood, try taking some snaps from there. As we said, many new places are designed with Instagram in mind so chances are you'll get some good content. Remember to tag their account in your photo as well.
Local artists
Some cities have much better street art than others, and if you're lucky to live in a place that has constantly-changing murals and graffiti walls, then you have to make the most of it! Keep tabs on local artists who have done street art in the past, and go visit any new pieces they create.
Weekend getaways
Our month-long Euro-trips have been put on the back burner for a while, but 2021 is a great opportunity to do a bunch of shorter trips within your state. Whether you're a travel influencer or not, your audience is probably clamouring for good local spots they can easily visit. Find small towns within driving distance from you, check out their location tag on Instagram to get ideas of the most aesthetically pleasing places to visit, and start planning your trip!
Want more tips and tricks on how to nail your Instagram content?
Check out TRIBE's blog, designed to help creators like you get the most out of their talent.