Christmas is just around the corner (holy sh*t!).
But don't fret! It's not too late to unleash an army of influencers to generate serious hype for your brand this festive season.
And better yet, you can schedule an entire campaign in advance, so your campaign can go Christmas ham while you kick your feet up for the holidays.
Just Take Ferrero Rocher's Lead..
See how they built their campaign to run on autopilot, so their brand manager can kick her feet up over the holidays.
In a matter of days, Ferrero Rocher successfully lined up over 80 pieces of content to go live before the 25th of Dec, positioning their brand to become a key part of the holiday narrative everywhere.
Day 1
Brief created, uploaded and live on the TRIBE app.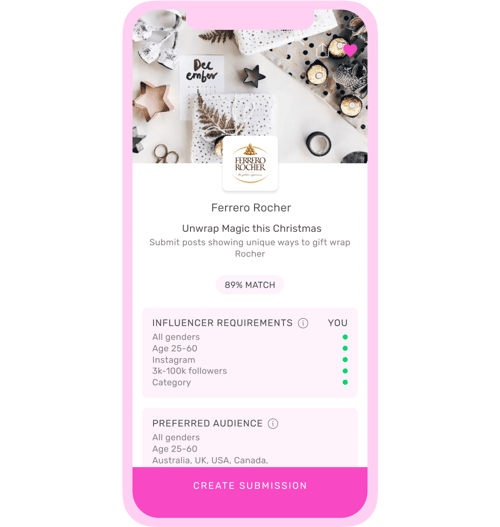 Day 7
136 pieces of unique, on-brand content submitted to the platform.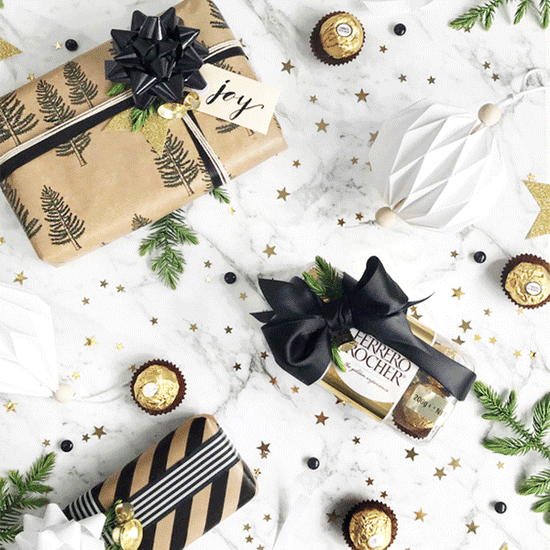 Day 8

81 pieces of content approved and scheduled for Nov and Dec (talk about organised!)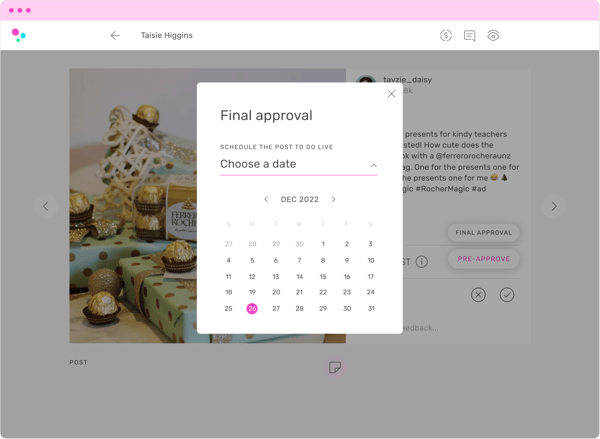 The End Result?
First batch of content published, Ferrero have successfully embedded their brand into the Christmas narrative this holidays.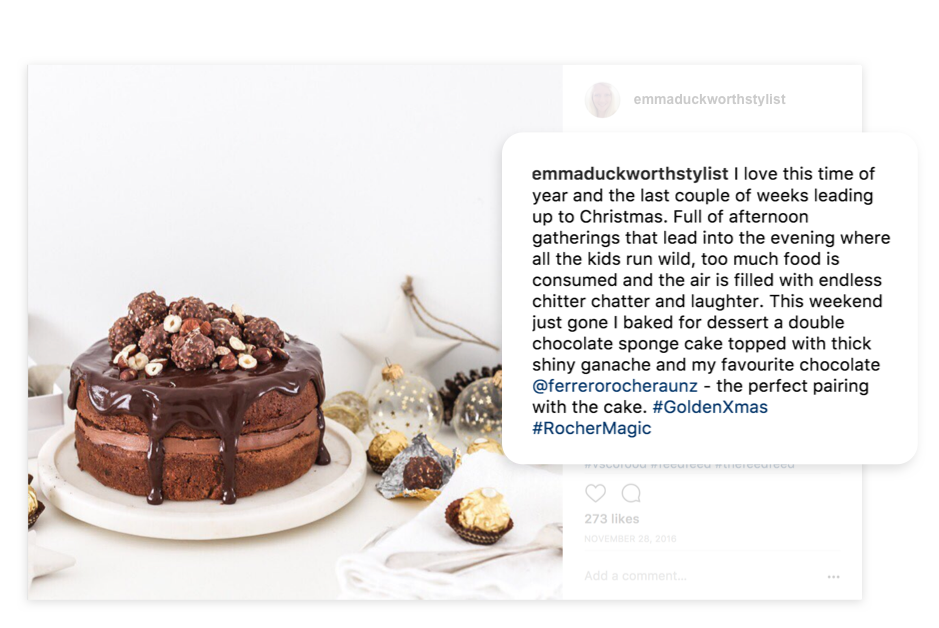 Within TWO WEEKS, Ferrero Rocher organised their TRIBE campaign to spark authentic word of mouth conversation about their brand, this holidays.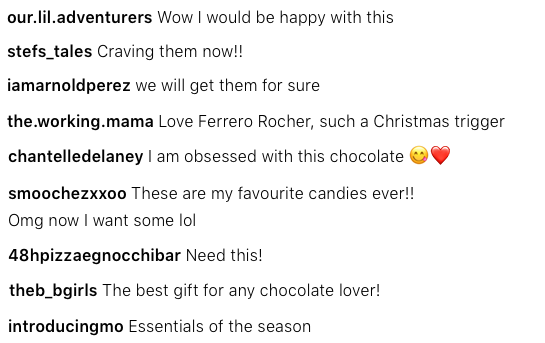 Ferrero's brand manager can now kick back and relax this xmas! 🍹