There's never been a more exciting time for Influencer Marketing. The penny has dropped and brands are realising just how valuable your content is.

First, they loved seeing their brand in your Instagram feed. Now, they're realising they can take your creation and put it in their advertising! Real people, real advertising.

Why hasn't this been done earlier?!

But with this comes an extra step that influencers need to take into account when creating content: ensuring you're submitting the best quality images possible, so that they're billboard ready.

By upping your camera settings and making the most of its features, this means that if the content rights are requested, you've also upped your earnings!

Whether you're team iPhone, Samsung, Huawei or something in between, here are your phone's hidden hacks and features to increase your TRIBE value.
Got an iPhone?
First things first, adjust your camera settings:



Delivering vibrant colours and a natural-looking flash, the iPhone 7+ and onwards offers a new and improved Portrait Mode as well as 2x optical zoom and image stabilisation.

Portrait Mode allows you to play with a bokeh-style depth-of-field effect, which both enhances the focus of your image and allows you to shoot those fine details in sharper clarity.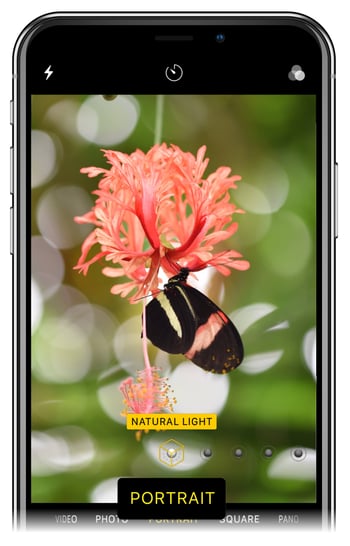 The optical zoom and image stabilisation makes for clearer, blur-free close-ups, and the stabilised lens will really come in handy for shooting any sort of tracking, walking or moving shots!
Use a Samsung?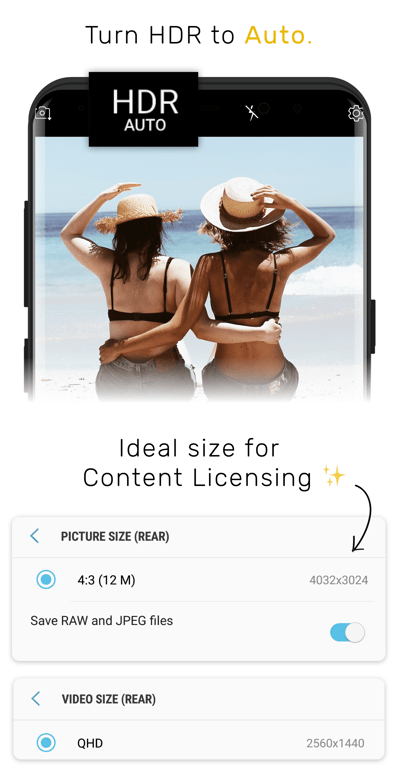 Featuring two lenses, aperture control, 2x optical zoom, and a huge range of shooting modes – stop for a breath – the Samsung Galaxy Note 8 camera really has it all!

The Samsung's dual lenses not only create an impressive depth-of-field effect, but also enable you to take wide-angle and close-up shots simultaneously, making it perfect for the outdoors. The camera also offers a range of shooting modes, including Pro Mode, Slow Motion and Selective Focus Mode - which, like the iPhone's Portrait Mode, increases foreground focus by producing a stylish background blur.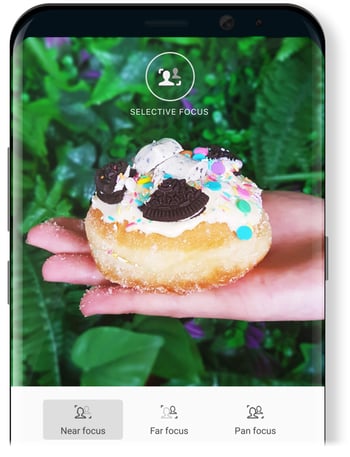 But perhaps most notable on the Note 8 is the Food Focus mode, which optimises lighting and refines focus to capture your culinary creations in drool-worthy detail - perfect for all you foodies out there!

We also recommend saving a RAW version (a larger, unfiltered version of your photo) to have on file for content licensing. But, if you're planning on editing the RAW photo, remember to provide the brand with the highest-res version of the FILTERED photo – not the unfiltered one!

Own a Huawei?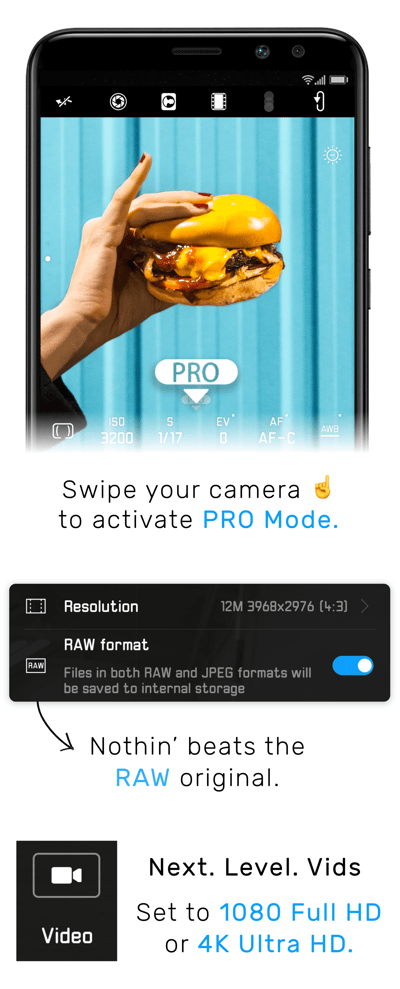 Featuring an elite Leica camera, dual lenses and a customisable PRO mode, the Huawei is basically a camera and photography studio rolled into one!

The Leica camera can recognise objects, increase the brightness of portrait photographs through skin colour optimisation, and makes for faster autofocusing and reduced overexposure in bright light.

PRO mode enables you to manually control aperture, ISO, shutter speed and white balance, while also offering a range of automatic shooting modes including Bokeh mode – an effect that creates that classic depth-of-field background blur!

Now that you know your phone's BEST hidden hacks and features, we bet they're burning a hole in your pocket! So what are you waiting for? Get out there and put them into lights, camera, action!