What's not to love about the holiday that brings families together for quality time, all while indulging in lavish feasting?
We're looking at you, Thanksgiving!
Any time of year that's busy for consumers will always be busy for marketers. We know it's generally a mad rush right now, especially while also preparing for Black Friday, Cyber Monday and Christmas - not to mention planning for the new year ahead.
So, why not open your marketing department up to creators and let them do some of the heavy lifting?
While time is moving fast, it's not too late to generate Premium UGC to increase the reach and sales from the exceptional marketing campaigns you're already running.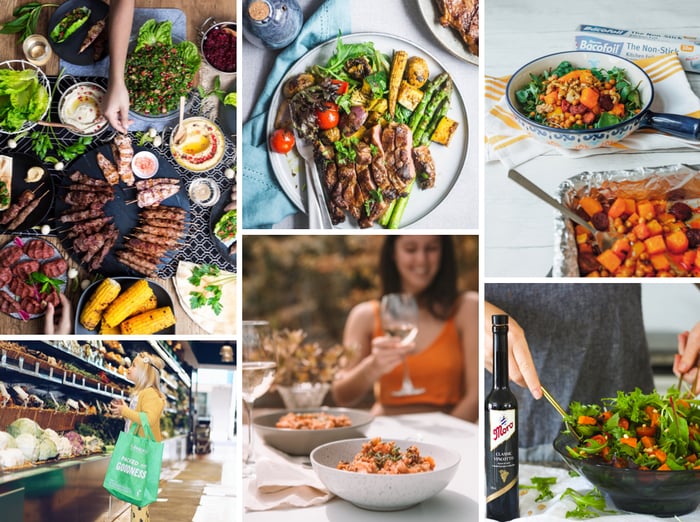 Keep reading to discover:
✅ Why creators will have you feeling thankful this Thanksgiving
✅ Creative strategies to cut through the noise on social
✅ Some delicious Thanksgiving campaign inspo



3 reasons to be thankful for creators
Here are our top reasons clever content creators are a huge asset to your brand as you head into the spending season.
1. THEY PUT YOUR BRAND FRONT-OF-MIND (AND YOUR PRODUCTS FRONT-OF-SHOPPING CART!)
Whether it's home decor, ingredients for recipes, gift ideas or clothing, your customers trust recommendations from creators and influencers.
On top of that trust, 31% of social media users (and 43% of Gen Z) prefer to discover new products via creators. Your customers are spending even more time on social media in the lead-up to the holiday season giving savvy marketers like you an opportunity to meet your customers where they are with the authentic content they love.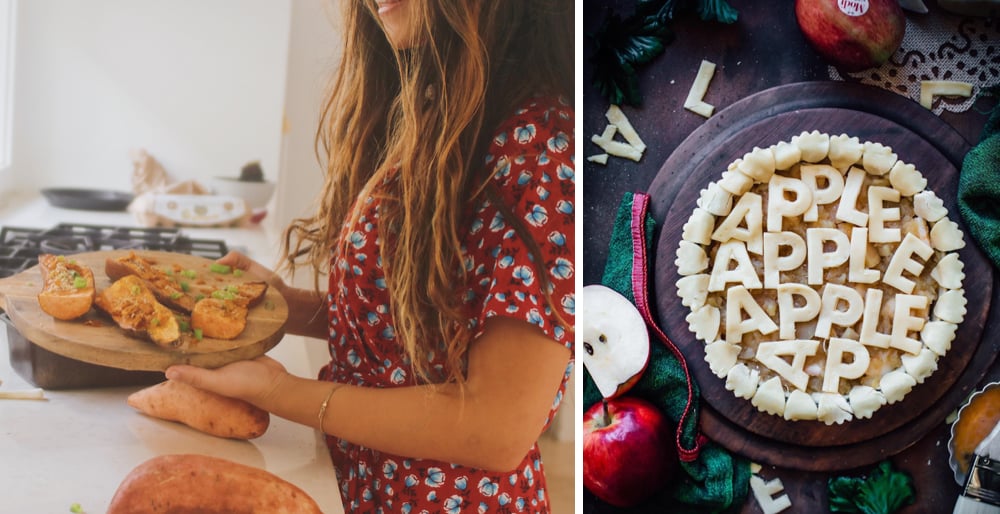 2. THEY DISH UP TASTY CONTENT FOR YOUR FEED
The holiday season sees creators crafting some of the most beautiful content. They're actively crafting masterpieces in the kitchen, buying beautiful gifts for family members, and putting together the perfect Thanksgiving outfit.
Because creators are already in a creative state, they'll easily incorporate crafting eye-catching content for your brand. The best part? Their content doesn't have to just live on their feed. When working with TRIBE creators you can repost their paid partnerships on your brand's account giving you a whole lot of content for your brand's feed. Did we just hear your Social Media Manager take a sigh of relief?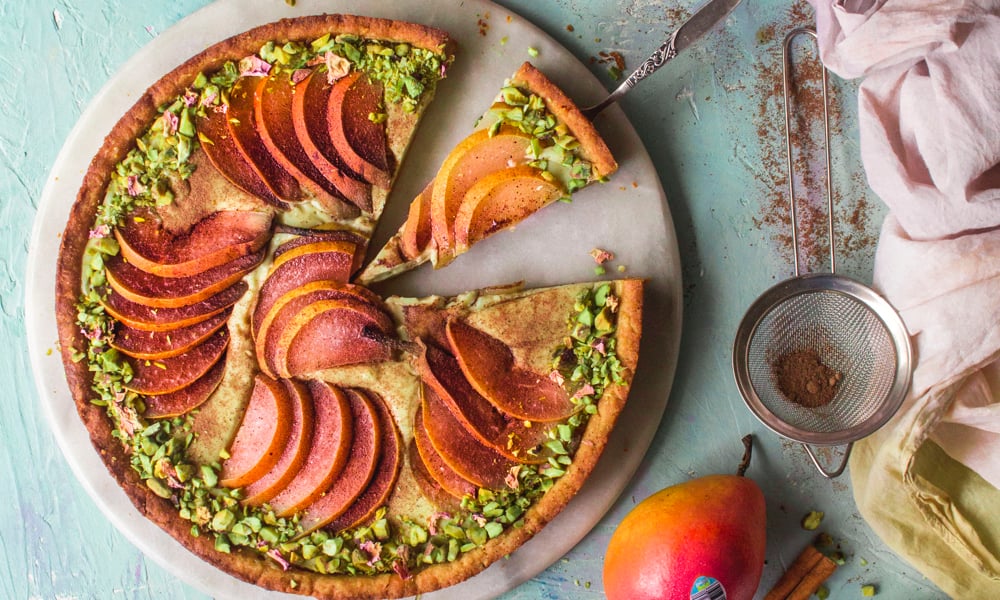 3. THEY GIVE THE GIFT OF OPTIMISED AD CONTENT
While it's the season for giving and sharing, there's a lot of competition from your competitors to get in front of your customers. If your brand-generated paid ads are feeling like everyone else's, it's unlikely that customers will convert on them.
When you run a TRIBE campaign, you'll access real-time, first-party performance data so you can see which posts are getting the most engagement and licence those top-performing posts, to use in your advertising. Or, boost your faves as Creator Ads and target your own audience with the added authenticity of appearing under the creator's handle.
You could also run a Content Campaign, specifically designed to generate beautiful branded content to use in your online and offline advertising.
3 creative strategies for Thanksgiving Creator Marketing campaigns
While the food & drinks industry has a field day in the lead-up to Thanksgiving, there are loads of strategies any brand can incorporate into their campaigns. Here's 3 of our faves.


1. STORYTELLING VIA SHORT-FORM VIDEO
We love a visual feast, and TRIBE foodie creators are exceptional at shooting stunning still photography that celebrates Thanksgiving. But, if you're a food brand - don't be limited to focusing just on the aesthetics. If you're not a food brand - don't be limited by thinking this holiday isn't for you.
Why not brief your creators to use video to tell the story of how they're spending their Thanksgiving, the recipe for their Mom's pumpkin pie or day-in-the-life content of how they're preparing for the day?


2. TIME FOR TRAVEL
What's one thing we all do to pass the time when travelling? Look at our phones!
With so many of us travelling to and from home to spend Thanksgiving with family and friends, brands have a real opportunity to pre-plan their creator content to go live during that time. No matter your brand or product, you might want to think about how you can align your message to resonate with your customers while they're on route.
3. SHOW UP WITH GRATITUDE
It's what the holiday is all about after all. Does your brand have something to be grateful for? Creators are the perfect way to get that message out there. Or, consider briefing your creators to shoot content about why they're grateful for your products.
3 clever ways brands have partnered with TRIBE creators for Thanksgiving
There are SO many ways to approach Thanksgiving campaigns, here's 3 of our faves from brands using TRIBE.


1. THANKSGIVING MADE EASY WITH SPROUTS
Sprouts' objective was to generate beautiful content featuring their 'Holiday Meal Kits' to inspire the creators' audiences and to help fill their own Instagram Feed.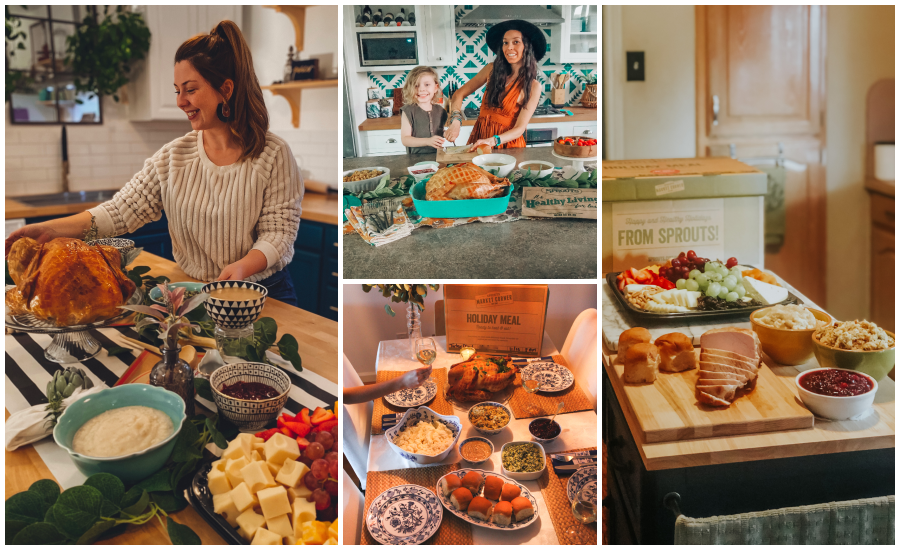 They published 14 unique Instagram posts to a combined audience of over 500k. With an average reach of 7.24%, the content racked up a whopping 51.67% average engagement rate. Did we mention how much your customers are on socials at this time of year? Clearly working with the right creators for your brand goes a long way.
2. FRIENDSGIVING WITH CESAR'S
Thanksgiving isn't just about family time, it's about friends too and for Cesar's - it's more specifically about our furry friends. In their very playful campaign, they briefed TRIBE creators to shoot wholesome TikToks showing how we can include our pets in the festivities.
This TikTok from @mavvy_boy achieved an engagement rate of over 10%


3. THE SMALLER MOMENTS WITH CHINET
We loved Chinet's approach to their Thanksgiving campaign. The obvious strategy would be to focus on lavish feasts and perfectly decorated dinner tables, but Chinet wanted to celebrate the smaller moments. They briefed TRIBE creators to shoot content showing intimate moments with their families enjoying dinner and dessert using their range of tableware.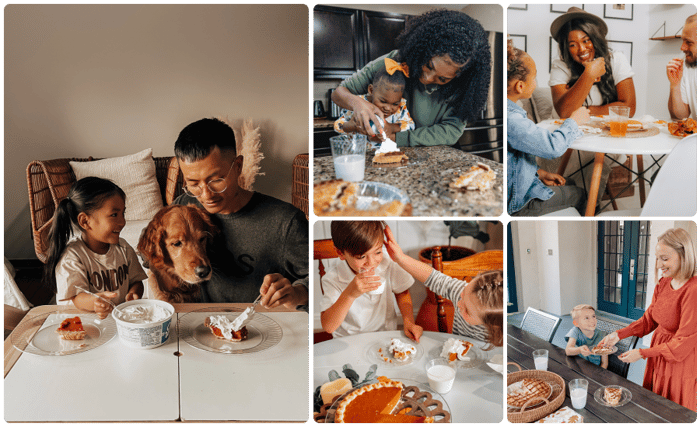 Their fave 7 creators published Instagram posts that racked up an average reach of 22.08% and a 33.28% average engagement rate. It's not a surprise they were clever enough to license two of the top performers to use in their own channels.
And if that wasn't enough inspo, we've packaged up a delicious showcase of foodie content from brands around the globe who've partnered with TRIBE creators for Thanksgiving.
You might be thinking it's too late to start a Thanksgiving influencer campaign.
Don't worry, we're here to help. Simply reach out to your Customer Success Manager and we'll help get your brief built so you're receiving pitches from creators in no time.
New to TRIBE? Get in touch with the team, our experts can't wait to show you how TRIBE can bring your Thanksgiving strategy to life.