With the grid on the 'gram our only window into their world, there's still a glittering air of mystery surrounding the lives of Instagram influencers.

The reality of what exactly a content creator is, what they do, and how they do it is as intriguing as it is elusive. So what really goes on behind the glitz and glamour of being a professional 'grammer?

Wandering from her serious career path to take the road less travelled, pharmacist-turned-photographer Katie Purling is the creative mind behind dreamy Insta account @mycolourfulworld_.

Taking nothing but photographs and leaving nothing but footprints as she explores the world as a travel influencer, Katie's feed will have any aspiring influencer wander-lusting over her stunning creations.

We got to know the person behind the content, to find out exactly what goes into curating the perfect Insta feed!

Here are her words of wisdom...


Think outside the box
When it comes to creating content, I love thinking outside the box to add a little bit of magic to my photos.

I once did a campaign for Milo, and we'd just finished a cubby house that we were building in the backyard, so I decided to set up the shot in there and make it look all cute. You'd usually think to present milo in your kitchen, but I wanted to do something different and show it in a unique and interesting way.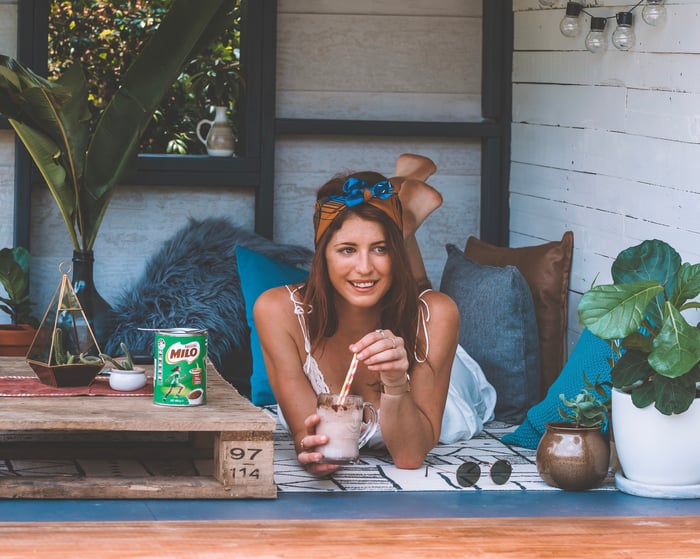 It's not just about placing a product in an image, I really try and think it out. I don't want to just shove something in someone's face and tell them to buy it – I want to create a dreamy, pretty picture and make it as unique as possible. If it's something really different, it will get a win.

Go the extra mile
I love going the extra mile to get that perfect picture.

I once did a Nature Conservancy campaign about working outdoors, and I was like, how can I make this really different? So, I decided to swim my laptop over onto a rock out in the middle of a river.

My sister is much taller than me, and so she waded in first, holding the laptop over her head. The water was really deep, and we'd had a lot of rain, so we had to be really careful to avoid the splash. But that was the exact spot that I wanted to do it, so I was just like, it has to be there.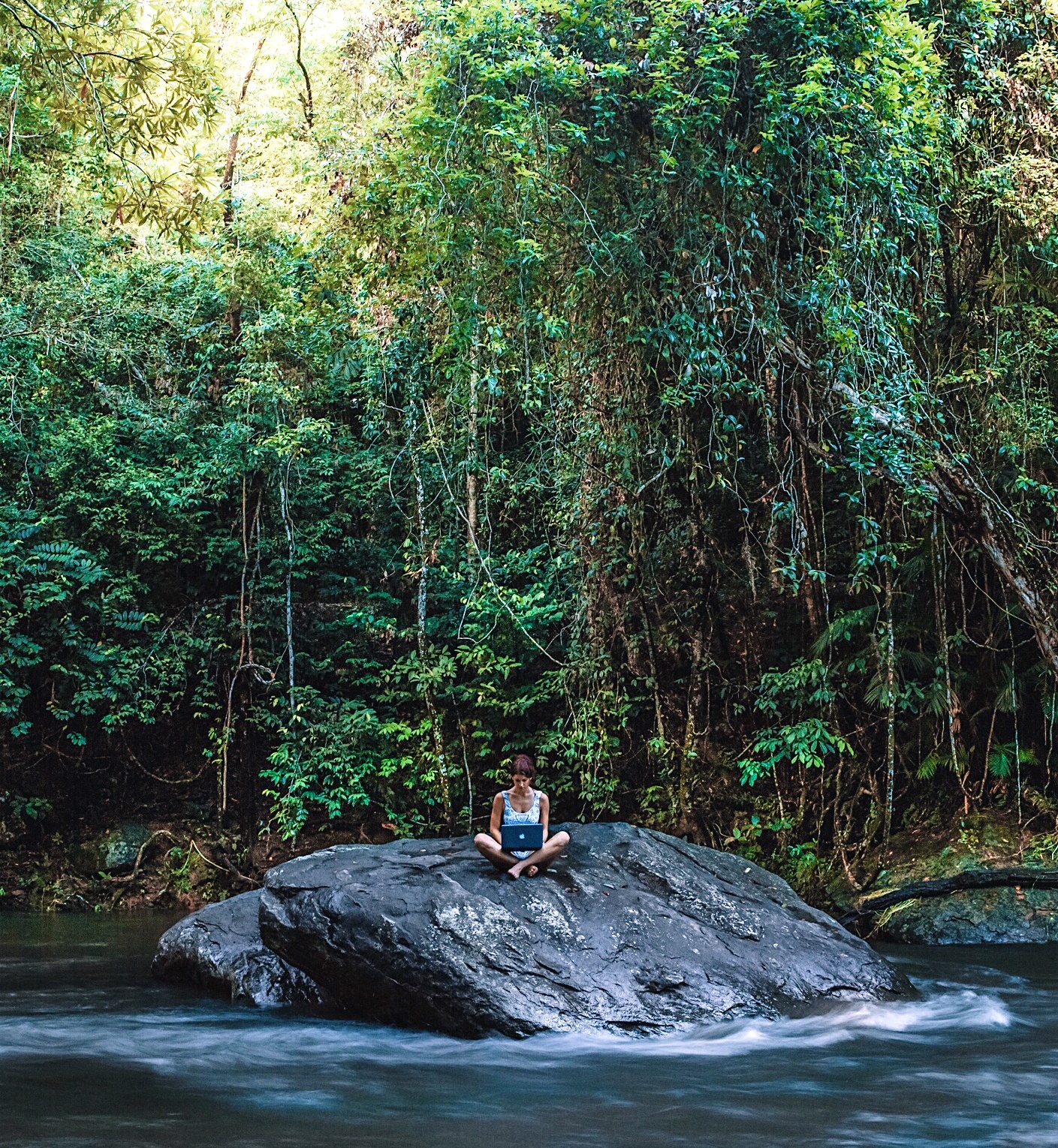 for The Nature Conservancy
I sat on my laptop, surrounded by water, and had my sister take the photo from the other side of the river while I sat there working.

The effort I put into that was huge. I could have easily ruined my laptop, but it was worth it.

It was an image that I was really proud to put on Instagram, 'cause it was out in nature advertising something I'm really passionate about.

Throw yourself in the deep end
I'm probably more comfortable out in the water than anywhere else. The reef is so beautiful – I feel so happy the moment I get in the water.

I have a waterproof case for my Canon 6D, which I take in the ocean to do all my underwater shots. When I'm photographing turtles I'm not actually as close to them as it looks, but sometimes they swim up and check themselves out in the reflection of the dome on my camera. It can get very up close and personal - I even fed a turtle with my hand once!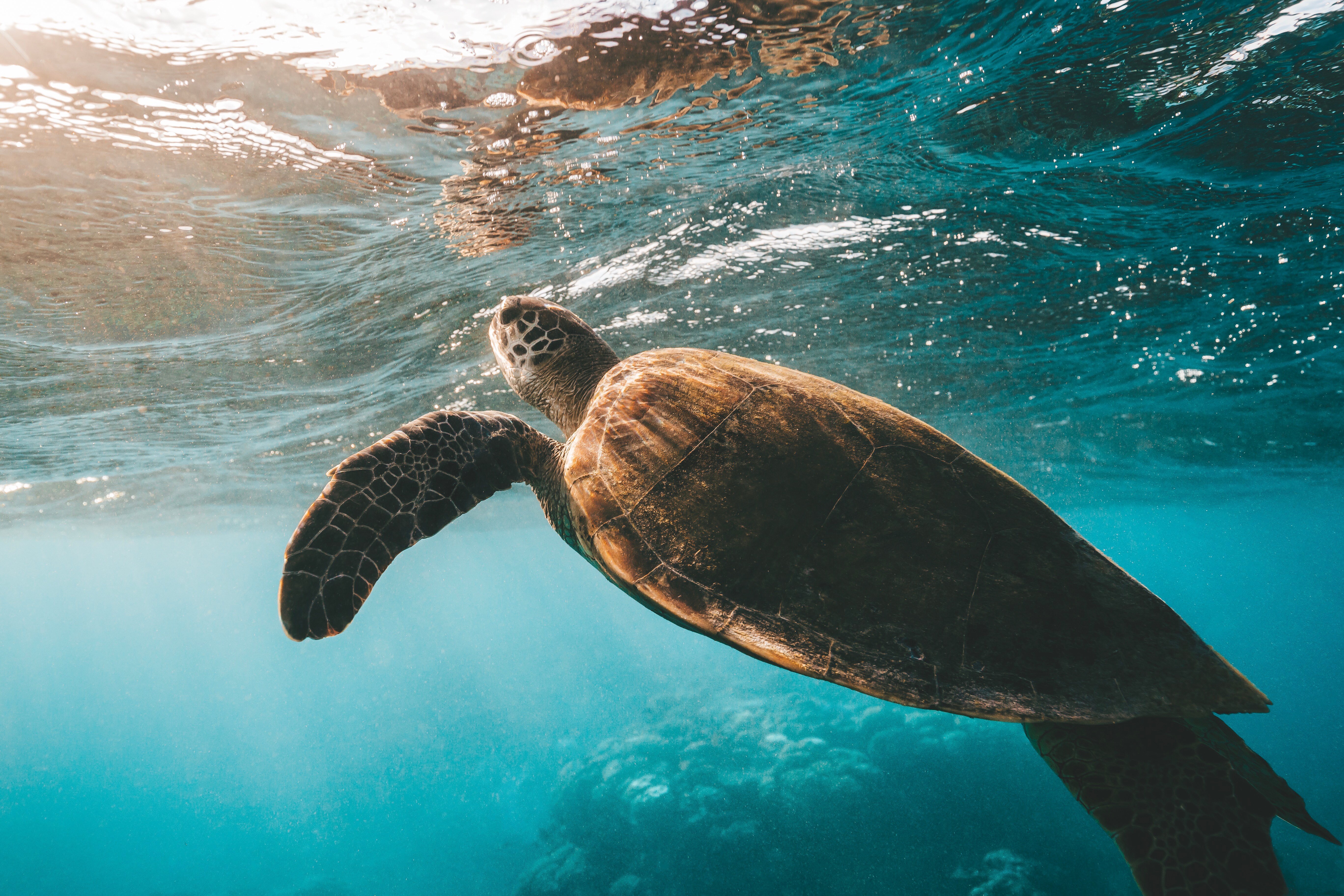 for The Nature Conservancy

Red sea grass grows under the rocks on the reef, so I pulled some out and fed it to a turtle that had been hanging out with us all day. He just came up and chomped it out of my hand, it was the coolest experience. My partner and I were like – did that just happen?!

When I first started getting into photography, I'd go hiking or get out in nature just to practise heaps of different techniques. It's a lot of trial and error, but just getting out there and making mistakes taught me so much. You've gotta throw yourself in the deep end.

Ditch the Insta boyfriend
A lot of people probably think I have an Insta boyfriend, but I do all of it myself - 90% of the photos on my feed are just taken by me, with a remote and a tripod.

I set it up so I can see the image on my phone, then compose the photo from there. I find it easier because I have control of the shot and can frame it exactly how I want. There are a lot of creators out there doing it - we're all married to our tripods!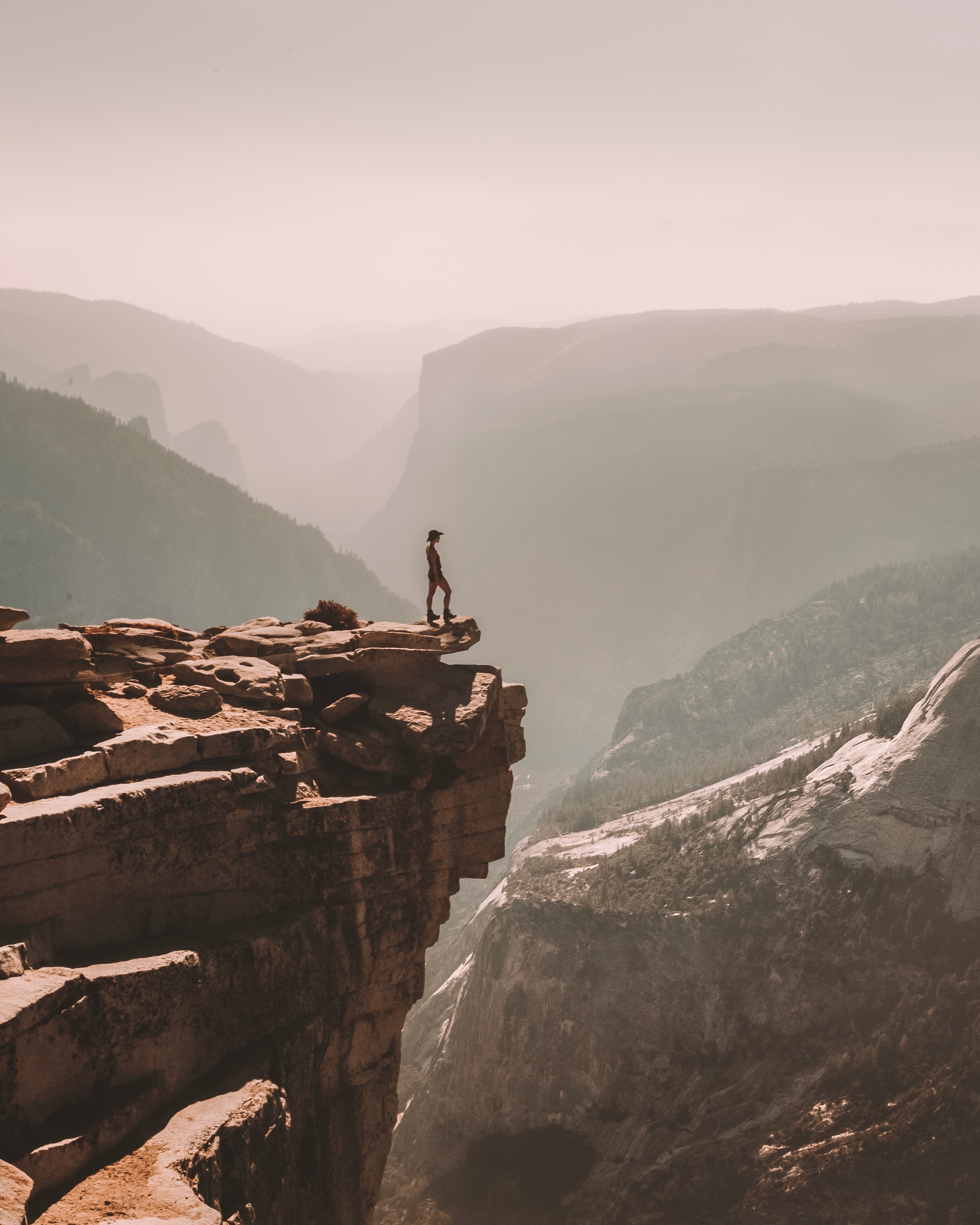 for Corona
I then edit my photos on Lightroom, and use an app called Snug to plan my feed to make sure everything fits the aesthetic. Everything I post is planned – I'm pretty pedantic about it.

Follow your dream
I can promise you that, although my feed may look dreamy, it's not all as dreamy as it seems. On my trip to America, I spent a lot of time at sunrise and sunset shooting, and had so much work to do that I was cooped up in my van on my computer the whole time editing photos. But that's the dream - I can work from anywhere.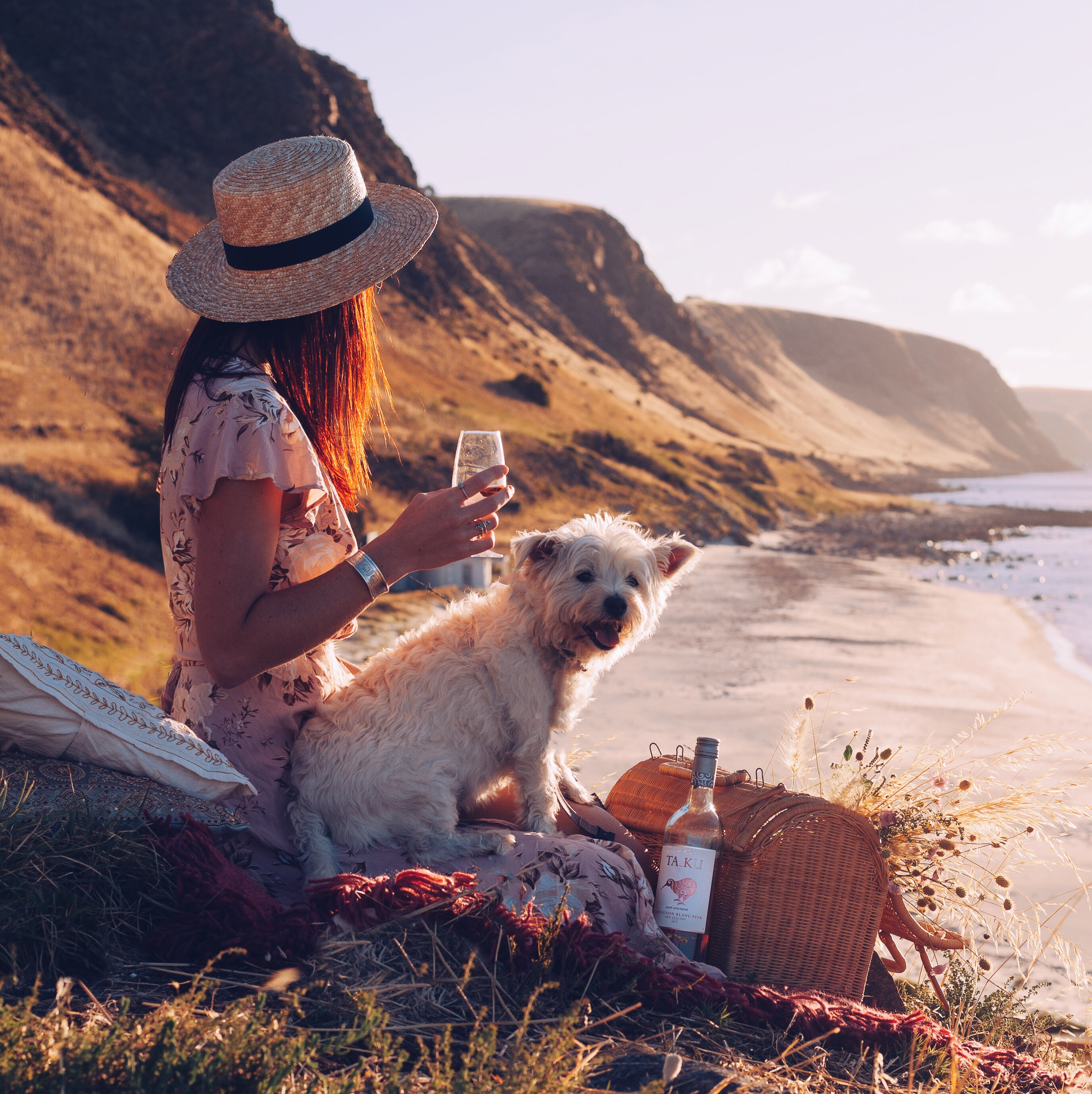 for TA-KU wines

In reality, the lifestyle of Instagrammers isn't as glamorous as it looks. I get paid to go travelling and create content, and it's awesome, but at the same time it's so much hard work.

When I finished my degree in pharmacy, I was miserable. I started creating content by just going down to coast every night in the summer to take photos of the sunset, as a release.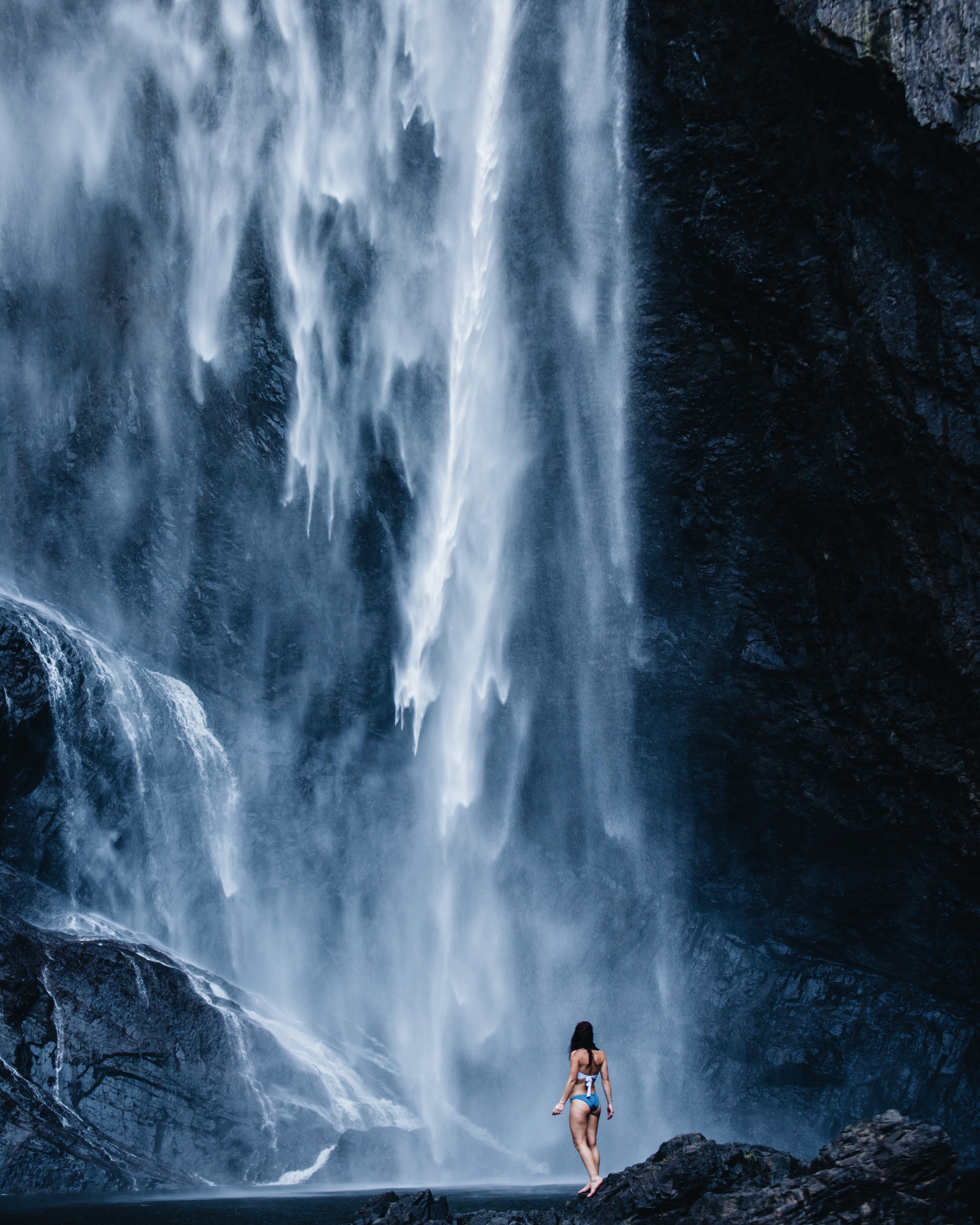 for Bee Mead

Before then I had no creative vibe whatsoever – I didn't even tell any of my family and friends about my account! But both my passion for photography and my following just kept growing, so eventually I got to a point where I thought… maybe I can actually do this.

When I started, I never imagined that I would be able to turn this into my career. I never imagined that Instagram would enable me to do as many things as I have done. If you want to be a content creator, be prepared for a bloody crazy ride. Don't be afraid of change, and just enjoy it all.

You absolutely never know what's going to happen!