If you haven't already upgraded from a Personal account to a Creator or Business account on Instagram, HERE are some compelling reasons why you're missing out.
Perhaps the main benefit - is that once you do - you're suddenly more valuable to brands.
With a Creator of Business account you can now access a breakdown of your audience demographics including age, gender and location.
When you upload these insights to your TRIBE profile, it dramatically increases your chances of approval. Afterall, brands now have confidence that you're influencing an audience they're keen to reach.
So don't be the odd one out!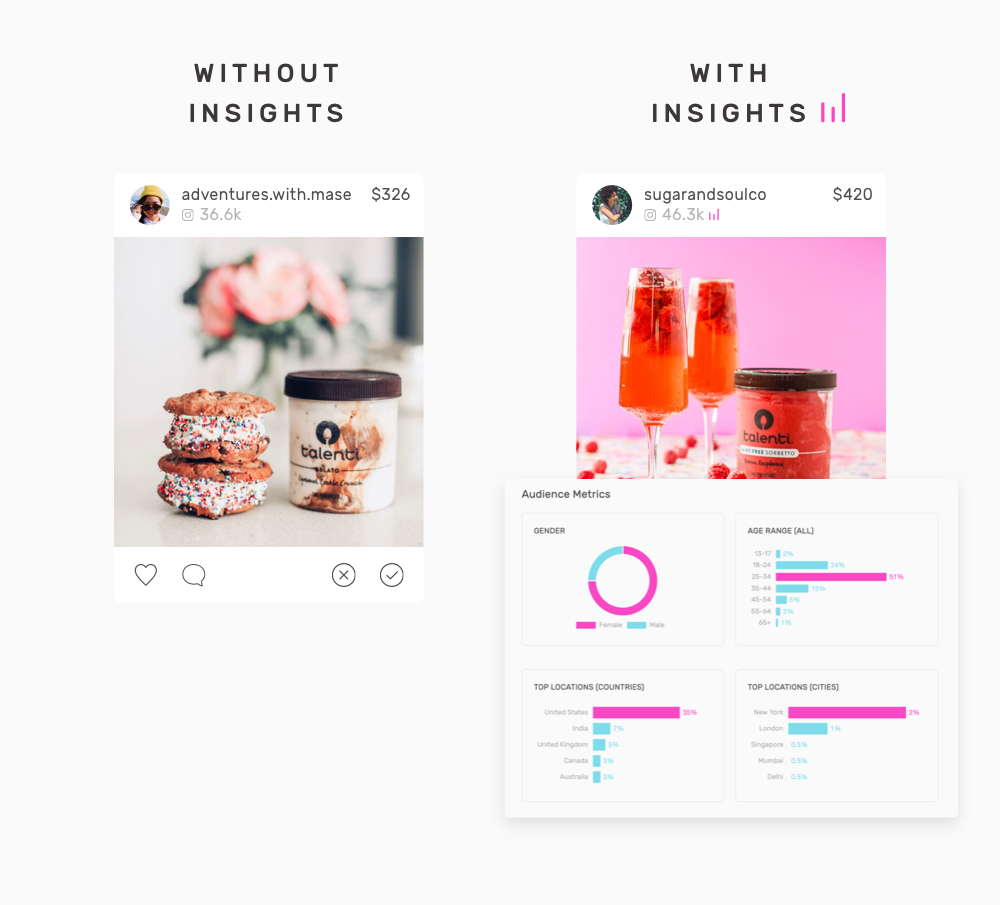 How to upload your Insights to TRIBE?
1. Go to your Instagram 'Settings' > 'Account' and upgrade it to a 'Creator account'. More info HERE if you need.
2. Select 'Insights' via the menu. Screenshot Gender, Age Range (All), Top Locations (Countries) and Top Locations (Cities) . Tip - Make sure you tap on the chart so that percentages show before you screenshot!
3. Crop the screenshot to remove the mobile status bar, Instagram top bar and Instagram menu at the bottom.
4. Open the TRIBE app's menu bar, tap 'YOU'.
5. Go to Social Accounts, and tap the Instagram handle of the account that you wish to upload insights for.
6. Upload the cropped screenshots to the relevant sections.
7. Tap SUBMIT MY INSIGHTS!
It may take up to 48 hours to approve your insights. If your screenshots aren't accepted the first time, simply re-upload the correct ones and tap RE-SUBMIT MY INSIGHTS.
Uploading your Instagram insights will create an Audience insights tab visible to brands on your submission, giving them everything they need to APPROVE your post!
If you have any questions, reach out to us via the friendly pink speech bubble

hovering on the right of your screen.