While a picture is worth a thousand words, a caption can make or break an Instagram post. Done right, a killer caption can help to generate more engagement, more followers and more approvals.

When choosing content for their campaigns, brands pay close attention to how they're being represented – both visually and in writing.

So, if you wanna give your TRIBE submissions some extra ammunition, here are some tips for nailing your next caption!
Keep It Clean
Adding hashtags to your Instagram caption is a great way to spread the word, but be careful about how many you add! Try to keep it as clean as possible – too many hashtags can make your caption look spammy and cluttered.

If you're not quite ready to bag the tag, a good tip is to simply add hashtags to the first comment on your photo after it's been posted. Claiming the first comment keeps your caption clear and concise, and helps the true message of your post shine through!
Remember, it's super important to disclose your sponsored posts by using tags such as #ad, #gifted, or #sponsored when you've been paid to promote a brand or product. Make sure to feature these front and centre in your caption, not hidden in a sea of other tags.
Light, Camera, Call-To-Action!
Including a call-to-action in your Instagram caption is an effective way to increase engagement on your posts, as it gives your followers permission to interact with your content.

You don't need to include one on every single post, but a little CTA can go a long way it when it comes to inspiring your community to engage with you or your business – both inside and outside of Instagram.
Some simple ways of including a call-to-action in your caption include directing your followers to the link your bio, recommending them a product, asking them a question, or even using a branded hashtag!
Voice Of Choice
Every influencer needs to find their own voice. It's important to make sure your captions are consistent with the sound and feel of the rest of your socials.
When in doubt, keep it simple, authentic and unique: your caption should reflect you!
Keep Your Emojis In Check 😎
Whether used at the start of a caption, the end of a caption, or as the caption themselves, Emojis can be a fun way to enhance what you have to say.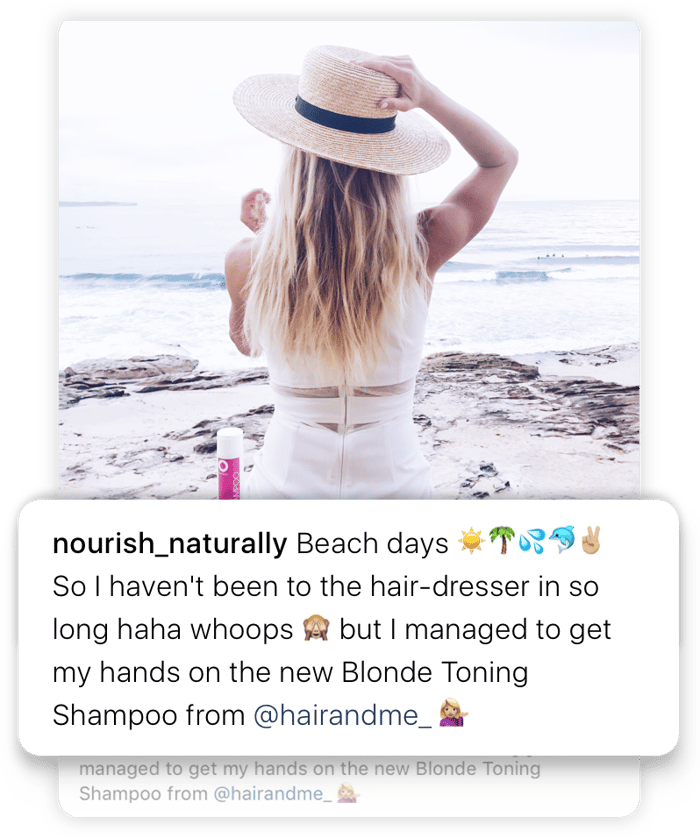 They add colour, character and personality to your posts, and seriously – who doesn't love an Emoji?! 💁

Whether it be for your pics, vids or Insta story, there's no denying that a great caption is key to killer content. Captions speak louder than words, so stop waiting and start writing!