Marketers have been given every reason to question everything they do online. It seems that some of the sure-fire digital marketing go-to's of yesterday aren't as safe a bet as we once thought.

Johnson & Johnson, McDonald's, Telstra and Holden were amongst those who boycotted Youtube after their display ads popped up next to unsavoury content - putting parent company Alphabet in-line to lose US $750 million dollars in revenue.

Pepsi was forced to pull an ad with Kendall Jenner showcasing 'peace, love and unity' a day after releasing, due to huge global backlash.

And how can we forget the ill-fated Fyre Festival revealing the dubious side of engaging big-name celebrity influencers.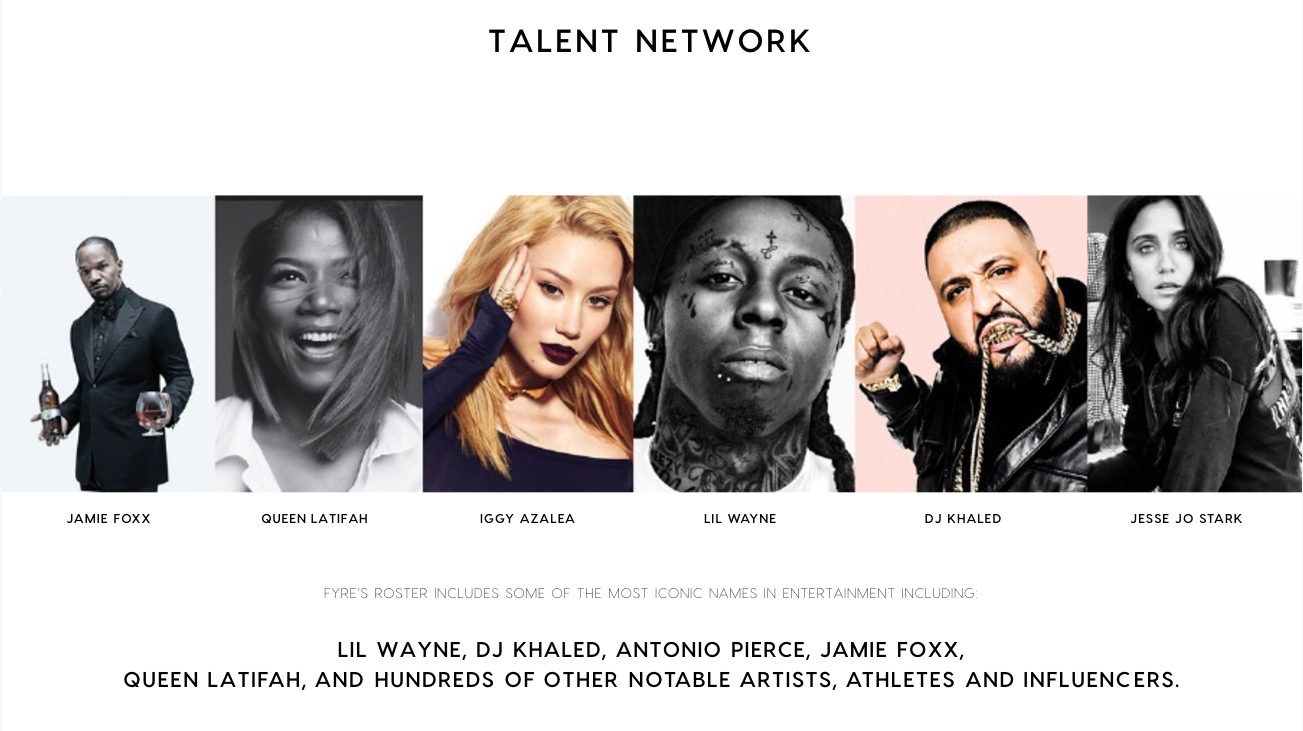 Controversy after controversy in the past with celebrity influencers and display ads has raised a massive question:

How can you realise your brand's online potential without losing control?

Fear not - a solution has emerged. It's safe, highly targeted and comes with complete control.

We're talking about Micro Influencers. Hundreds of authentic, low cost endorsements with high engagement and a surprisingly low risk-factor.

Let's break it down:
It's Safe And Authentic
Celebrities are followed for their identity. This makes their activity, whether it be an inspirational message or a Britney-circa-2007-esque breakdown, very 'followable'.

Micro Influencers, on the other hand, are followed for the quality of their content.

This means popularity takes a back seat, with high quality content being their only loyalty scheme.

In other words, the only thing that separates a Micro Influencer from the unfollow button is what they post. Audiences flocked to them because of shared passions and mutual love for a particular niche, like food or fashion for example.

And, because social media is both their livelihood, they value it with their life.

For this reason, influencer marketing and the placement of branded content intermixed with native content on influencer channels, has quickly developed with integrity.

As TRIBE founder Jules Lund explains, using Micro Influencers for your brand is an incredibly low-risk exercise.
It's Highly Targeted
Consumers don't want brands to follow them around - they want to find them when the time is right.

Micro Influencers are one way to target online communities built around a particular niche or passion without being invasive.

How? Clicking 'follow' is essentially a declaration of interest. It's like signing up for emails. And when someone opens Instagram, they're looking to be entertained, inspired and informed.

This makes a Micro Influencer's following a powerful, highly specified community. For brands, this is the holy grail - hundreds of buyer personas all following one account.

Think of Instagrammers following a fitness influencer for exercise motivation, or a travel influencer for holiday inspiration. For a fitwear or travel brand, this is the perfect way to push their product to people who actually care and want to listen.

Dollars well spent.
It's Now Available At Scale.
Influencers were once notoriously difficult to track down, negotiate with and finalise 'on-brand' content to post.

Now, thanks to innovative technology, the influencer marketing process has been streamlined to revolutionary proportions.

This is especially true in TRIBE's influencer marketplace. Brands can create a campaign in minutes and receive hundreds of pieces of original influencer content from a pool of 18,000+ influencers.

Each submission can then be checked for being on-brand, the right channel and the right price.

Approve if you love it, decline if you don't. Simple.

Here's a quick vid on how TRIBE works:



With scale now available, influencer marketing can sit comfortably alongside facebook advertising as a proven, powerful way to engage and convert. Just ask Gary Vee.

It's a powerful tool that is a massive arbitrage opportunity. In the wake of the many #gates of online marketing, now is the perfect time to experiment.

A mix of display ads, social media marketing and micro influencers would no doubt be an incredibly powerful, low-risk online marketing mix for any brand.